Teaching Programs in Arizona
Education is all over the news lately as legislators realize that cutting corners when it comes to teaching can have disastrous effects decades down the road. Arizona, however, has not made this error. Rather, this state highly values education and its teachers. A recently passed law quadruples trust spending in K-12 education for five years, at which point it drops down to double its original spending for five years.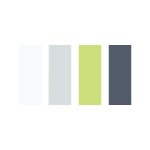 This increase in spending may allow schools to invest more heavily in highly trained, passionate teachers who want to give Arizona children a chance at a great future. Whether you know exactly what subject and age range you want to teach or you are just starting to learn about this opportunity, reaching out to schools is your first step.
Contact education programs in Arizona to find out more about your options.
How Can I Get a Teaching Degree in Arizona?
If you want to teach at the elementary school level, you may choose to major in education and earn a Bachelor's degree. If you already have a Bachelor's degree, consider earning a Master's degree in elementary education. An education minor or an accelerated teacher certification program may be a viable choice for you if you want to teach at higher grade levels. There are special education training programs available at all levels of teacher education, depending on which grade level you want to teach and which type of special needs you want to serve.
The learning outcomes of your program depend largely on which type of program you decide to complete. As a special education student, for example, you should be able to assess a student's particular learning needs, develop IEPs and learning plans that are unique to their goals, and alter your teaching style and methods to suit a particular situation or student. Courses that you may take as a special education teaching student include Teaching and Differentiation, Behavioral Support Methods, Foundations of Special Education, and Teaching Students with Difficulties.
Upon being accepted to a teacher training program, you can begin applying for financial aid. The Arizona Department of Education is a good source of financial aid opportunities for teaching students.
Outlook for Educators in Arizona
Throughout your education, it is important to look ahead to your future career. Joining a group like the Arizona Education Association can give you insight into local school districts, help you find student teaching and job opportunities, and put you in touch with other teachers at your grade level.
In general, the job outlook for Arizona teachers is extremely strong. O*Net has predicted a 15% increase in secondary school teaching jobs and special education teaching jobs (O*Net, 2015). In both cases, the statewide growth rate is over two times higher than the national growth rate. Going above and beyond during your student teaching semester and connecting with education professionals in your desired district may put you in an excellent position for job offers when you graduate.
Request program materials from the Arizona teaching schools that interest you to learn more about your options for getting your education degree today.
2016 Teaching Salaries in Arizona
Elementary: $42,730 per year
Secondary: $48,020 per year
Post-Secondary: $73,940 per year
Statistics from the Bureau of Labor Statistics, 2016
Teacher Training Programs in Arizona
Grand Canyon University Online: Those who value flexibility enjoy the convenience of Grand Canyon University Online. Some of the Grand Canyon University Online programs include instructional technology, special education, and educational leadership.
Arizona State University: Arizona State University online degrees allow you to complete coursework in educational studies, early childhood education, English as a second language, and educational technology. Through Arizona State University online programs, students can apply for a teaching endorsement in Arizona. Arizona State College of Education provides international study opportunities.
University of Arizona: With over 42,000 students, the University of Arizona has a huge learning community. Students interested in earning a Bachelor's degree can choose from early, elementary, and special education.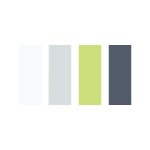 Additional Education Degree Schools in Arizona
Arizona State University
(Mesa, AZ / Tempe, AZ)
Administration, Curriculum/Instruction, English/Language Arts, ESL/TESOL, Gifted & Talented, History/Social Studies, Instructional Technology, Math, Reading/Literacy, Science, Special Ed

International Baptist College
(Tempe, AZ)
Northcentral University - Online
(Prescott Valley, AZ)
Administration, Adult/Higher Ed, Curriculum/Instruction, English/Language Arts, ESL/TESOL, Instructional Technology, Math, Phys Ed/Health, Science, Special Ed

Prescott College
(Prescott, AZ)
Special Ed

University of Arizona
(Tucson, AZ)
Administration, Adult/Higher Ed, Business, English/Language Arts, ESL/TESOL, Foreign Languages, Gifted & Talented, History/Social Studies, Math, Reading/Literacy, School Counseling/Psychology, Science, Special Ed

University of Phoenix
(Chandler, AZ / Mesa, AZ / Nogales, AZ / Phoenix, AZ / Sierra Vista, AZ / Tucson, AZ / Yuma, AZ)
Administration, Adult/Higher Ed, Art, Curriculum/Instruction, English/Language Arts, Math, Reading/Literacy, Special Ed