How to Become a School Counselor: Everything You Need to Know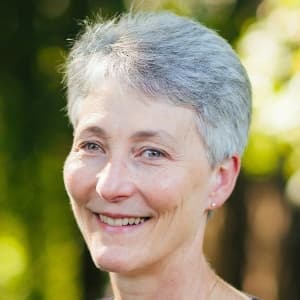 Featuring expert advice from Lori DeKruyf, Ph.D.
Becoming a school counselor requires dedication, focus, and drive to impact lives of children on an everyday basis. It also requires an advanced degree, completion of licensure requirements, and pursuit of continuing education credits. But the payoff for all these steps is more than worth it as you help students conquer issues related to academic performance, social anxieties, problems at home, and questions about their future.
If you aspire to work as a school counselor, chances are you have a few questions about what the process entails and how to best begin your academic journey. The following guide takes a deep dive into different levels of degrees and how they best serve your interests. It also takes a look at admission requirements, common courses, desirable traits, and what to expect of online school counseling programs. Keep reading to find answers to your most common and pressing questions.
What is a School Counselor?
Lori DeKruyf, Ph.D., director of the school counseling program at George Fox University, states that school counseling has undergone many shifts in recent years. Originally called "guidance counselors," they once focused on career preparedness. Then, their job shifted to one of mental health. Now, school counselors are largely focused on academic success—though she advises school counselors to not forget about the mental health aspect of their training.
You're a change agent, and that's really exciting. You're impacting future generations of kids. You're giving hope and vision sometimes for a different kind of future than maybe what would have been without your work or your advocacy for them.
—Lori DeKruyf
Opportunities for school counselors vary more than one may think. Most work in K-12 settings, performing face-to-face counseling with individual students or small groups. However, some opt to move to the administration or department head levels, overseeing counselors throughout the district. Like DeKruyf, some may eventually choose to work at the college level, not necessarily as a counselor but as a professor or researcher.
What Do School Counselors Do?
School counselors fulfill many vital roles over the course of their workdays, helping students cultivate the coping skills needed to excel in academic and social settings. Whether helping an elementary student settle into a new school setting or working with a high school learner to address academic problem areas, these professionals ensure students don't slip through the cracks and help them meet their full potential.
Many school counselors begin their counseling relationship with students by completing an evaluation. This can help them better understand the problems at hand and find innovative ways of addressing them. Common assessment tools include interviews, aptitude tests, and role-play exercises. Other issues, such as poor attendance, may be easily identifiable but take time to figure out the root cause.
Depending on the issues at hand, school counselors develop an individual plan for helping students address and cope with their problems. Some students may struggle to stay organized, at which point the school counselor would help them learn time management skills or refer them for an evaluation to see if they may have some type of learning disability that makes it difficult to focus. Others may have problems brewing at home which leads to problematic behavior in the classroom. These cases may simply need a listening ear or they may need adult intervention to address issues such as trauma or abuse. "It shouldn't be you working harder than the kid on an issue. It's when they take it and they go for it. That's grand," muses DeKruyf.
No school counselor is an island. "You're not just working with kids. You are collaborating with teachers and administrators. You're working with parents, families, you're working with other mental health professionals and community, working with staff, people in the school, says DeKruyf. They must also maintain comprehensive and private records that help them ascertain how the child progresses over time. When appropriate, school counselors must involve outside support in the form of trained psychologists or child protective services to ensure the student receives adequate care and is removed from any situation that may cause them emotional, mental, or physical harm.
School Counselor Salary and Job Growth
Data provided by the Bureau of Labor Statistics (BLS) shows a projected growth of 8% for school counseling roles between 2018 and 2028. In terms of salary potential, the 2019 median salary for school counselors was $57,040. Pay can vary based on factors such as level of degree earned, years of experience, type of employer, and location.
School Counselor Requirements
Complete a bachelor's degree.
Though master's degrees serve as the minimum educational requirement to become a school counselor in nearly every state, you'll first need to undertake a bachelor's degree. Most students considering this career path decide to study counseling, education, or psychology to build related foundational skills and knowledge.
Complete a master's degree.
Master's degrees in school counseling provide you with the specialized coursework needed to become a confident and expert practitioner. These programs usually require two years of full-time study, but part-time and accelerated paths also exist. These degrees can be found at brick-and-mortar locations and via distance learning.
Complete field experience or practicum requirements.
To qualify for school counselor positions and receive licensure, you must participate in a field experience/practicum while enrolled in a master's program. Requirements vary by state, so check with your board of counseling licensure. At in Florida, for instance, students complete 100 hours, 40 of which must involve direct contact with students.
Earn a doctorate (optional).
While not usually required for any professional school counselor role, a doctorate in school counseling could be a great fit if you want to become a school psychologist, work in a research role, or find employment at a college or university. These programs typically focus more on the academic side of the industry and teach students how to advance the field with new studies and findings.
Receive licensure.
Licensure requirements vary by state, but the American School Counselor Association (ASCA) notes that most mandate specific advanced topics, completion of a practicum, a minimum GPA, and a passing grade on the school counselor examination. Individual requirements for each state can be found on the ASCA website.
Complete licensure renewal requirements.
License renewal requirements also vary by state, but usually include completion of a set number of continuing education hours. These requirements can also be found for each state through the American School Counselor website.
Guidance Counselor Degrees
In the following sections, we'll take a deeper dive into the world of degrees required to become a school counselor. School counselor positions mandate a master's degree, but learners must first complete their baccalaureate credentials before progressing into advanced study. For some students, it makes sense for them to pursue a doctorate degree after finishing their master's program. We'll take a look at each degree level and provide the information you need to make an educated decision about your academic pathway.
No matter where you start in the path, DeKruyf says you will have an easier time with previous experience in schools. However, people come from all backgrounds on their pathway to being a school counselor—in fact, her own undergraduate degree was in German, not education! So if you started in a different field, you may need to play some catch-up, but you won't be unable to become a school counselor.
Bachelor's Degree
After enrolling in a full-time bachelor's degree, plan to spend four years meeting all programmatic requirements. These degrees give students the foundational knowledge needed for advanced study in a master's program. The most common academic paths for students hoping to become school counselors include education, counseling, and psychology. While programs at this level do not offer the specialized coursework you'll need to enter the field, they prepare you for those classes in the future.
Specific classes depend on your chosen major and college or university, but topics you may encounter include counseling children, adolescents, and young adults, managing family interventions, case management in school counseling, trauma and crisis, and developmental psychology. The majority of programs require you to complete between 120 and 128 semester hours to qualify for graduation. Some programs also mandate an internship. Most exist as full-time programs, but part-time learning options also exist for students with extenuating personal or professional responsibilities.
Admission requirements are set by individual schools, but typically include a completed application, ACT/SAT scores, official transcripts, two or three letters of recommendation, and a personal statement. Particularly competitive programs may also require an interview to help differentiate candidates.
Master's in School Counseling
To become a school counselor, you usually need a master's degree. It is often preferred that you have taught for a few years as well.
Admission Requirements
Completed paper or online application and payment of application fee
Official transcripts from any school attended
GRE scores (not always required)
Minimum GPA (less competitive programs typically look for GPAs of 2.5 or higher, while more competitive departments expect students to possess GPAs of 3.0 or higher)
Two or three letters of recommendation from former teachers, supervisors, mentors, or others who can speak to your preparedness for advanced academic study
Statement of purpose outlining why you want to complete the degree and why you want to attend that school. Some schools may also include specific essay questions for you to answer&
Master's Courses
Theories of Counseling. This introductory class typically provides an overview of common counseling techniques and frameworks, with emphasis on how they can be applied to specific types of students.
Developmental Psychology. Theories of lifespan development are usually discussed in this class, as are common topics surrounding cognitive, emotional, moral, and physical development.
Ethical Considerations in School Counseling. Students consider questions of legal and ethical regulations and requirements, especially those surrounding work with minors.
Academic Readiness. This course helps learners build skills in assisting students with decisions about higher education and next steps after finishing high school.
Addressing Adolescent Concerns. Students learn about some of the challenges and issues facing today's adolescents, including bullying, relational problems, anxiety, depression, suicide, eating disorders, and substance abuse.
Graduation Requirements for Master's Degree Programs
Graduation requirements for master's in school counseling programs typically mirror licensure requirements for the state in which the school is located. Common examples of requirements include completion of between 45-60 credits (including required advanced coursework as mandated by the state licensing board), a practicum, and an internship. At George Fox University, for instance, students, DeKruyf discusses their unique internship expectations, in which students not just traditional internship duties, but also extensive research at their site. Though not always a component, some schools require students to research and write a thesis about a topic unique to school counseling.
Doctorate in School Counseling
Master's degrees represent the most common path to becoming a school counselor, but you may find that a doctorate best serves your career interests. Completing a Ph.D. or Ed.D. in school counseling allows you to qualify for advanced roles in teaching, research, advanced practice, and supervision of school counseling programs. You may also find that you want to take the next professional step and upgrade your title to school psychologist. Any person who calls themselves a psychologist must possess a doctorate degree, making this a common option for students who want to continue up the career ladder.
Admission Requirements for Doctorate Programs
Admission requirements vary by school, but in general you should expect to supply the following components:
Master's degree in school counseling or a related topic, including specific advanced coursework
Some programs require applicants to possess at least a couple of years' professional work experience gained after completing supervised hours for licensure
Completed paper or online application and payment of application fee
Minimum GPA (usually 3.0)
GRE or MAT scores
Official transcripts from all schools attended
Three to four letters of recommendation from employers, former professors, mentors, or supervisors
Statement of purpose outlining your reasons for completing a school counseling doctorate degree at that institution
Writing sample
Doctorate Courses
You are likely to take courses such as these in your doctorate program:
Theory and Practice in Clinical Supervision: Provides a survey of tools and techniques for observing supervisees, providing effective feedback, understanding learning styles, and giving evaluations.
Survey of Professional Issues: This course takes a look at some of the common problems facing school counselors and students, with studies coming from review of current peer-reviewed literature.
Evaluation of School Counseling Programs: Students hone their skills in observing, reviewing, and evaluating existing school counseling programs to provide actionable advice on areas of improvement.
Group Counseling Advanced Study: Picking up from studies at the master's level, this course reviews more in-depth frameworks and theories surrounding group counseling in educational settings.
Graduation Requirements for Doctorate Programs
Completion of approximately 60 to 100 credits in the span of three to seven years
Undertake any required fieldwork or practicum requirements
Research and write a dissertation, go through the editing, oral examination, and feedback processes, and receive publication approval
Pass any qualifying examinations
Meet all GPA requirements
Signal your intent to graduate via the registrar's office
Pay any outstanding tuition costs or fees
Order a cap and robe
Online School Counseling Programs
If you're like many learners, the prospect of visiting campus multiple time per week at specific times feels nearly impossible when considering other professional and personal responsibilities. Fortunately, more and more schools now offer online school counseling programs. These degrees run the gamut in terms of delivery mode: some exist fully online, meaning students never need to visit campus to earn their diploma. Others exist in hybrid formats, meaning students may need to visit as infrequently as once per year for a weekend intensive, or they may complete up to 50% of coursework on campus.
Some schools make coursework available asynchronously, meaning you can watch pre-recorded lectures, interact with your peers and professors, and complete assignments when your schedule permits. Others provide synchronous classes, meaning you need to log-in at specific times to participate in face-to-face classes. Consider your learning style and availability when deciding which format works best for you.
In terms of graduation requirements, online students usually work with a program administrator to find appropriate locations for completing their practicum and internship requirements. You will likely submit a list of potential sites, at which point the administrator will research the location to ensure it meets all programmatic requirements. If attending a school in your area, it's possible the department maintains a list of approved sites from which you can select. Online programs that mandate a thesis work exactly the same as those offered on-campus: you'll be assigned a thesis mentor and work closely with them over the course of the research, writing, editing, and submission phases.
How to Pick a Counseling Program
Know what state you want to work in. DeKruyf reminds potential students that licensure laws vary by state, so studying in that state can best prepare you for that location's requirements. If you study in one state and then work in another, you may need additional training and will almost definitely need to get a new license.
Find an accredited program. The Council for Accreditation of Counseling & Related Educational Programs accredits school counseling programs. Search the council's database to find an accredited school, as otherwise you may struggle to receive licensure, transfer credits, and/or find employment.
Research graduation rates. If only five out of every 10 students who start a particular school counseling program graduate, this could be a significant red flag.
Ask about student-to-teacher ratios. If looking for an intimate learning experience, avoid programs with high ratios.
License exam passage rates. Try to find a school where the vast majority of graduates pass the license exam on the first try.
Find out about job placement. If not advertised on the program website, ask how long on average it takes graduates to find jobs and what percentage of recent graduates are employed in the field. Schools are required to provide this information.
Talk to alumni. Ask for a list of recent graduates – or find some on LinkedIn – and ask about their experience in the program.
Talk to local employers. Check in with a few schools to see if they employ graduates from the program and, if so, how they feel about their preparedness and performance.
Read reviews online. Check out social media platforms to see if you can find any online discussions from current or former students about their impression of the program.
Ask about internship placement. Schools who help students find approved sites for practicums and internships help ease the workload of finding a location.
Find out about funding. If cost is a significant factor, ask administrators about available institutional and/or departmental funding and scholarship opportunities.
Determine if the school meets your needs. "Another consideration would be 'what is the vision of school counseling in that given program?'" DeKruyf advises, saying that some schools focus on counseling as an educational leadership position, while others view school counselors as people who are more clinical and mental health oriented, and still more take a holistic approach. Find a school whose vision aligns with yours.
Traits of a Successful School Counselor
Be a good listener.
School counselors must be able to listen to students, teachers, administrators, parents, and other stakeholders when making decisions about how to best serve a learner. The best school counselors know now to listen carefully before asking questions.
Be an excellent communicator.
You must be able to convey sometimes complicated and nuanced information and feelings in accessible ways that meet students where they are without making them feel patronized. In school meetings, you must know how to give clear and succinct updates on each child.
Be able to use assessments.
Assessing a students' needs and potential problem areas is a significant part of being a school counselor. You must know how to appropriately use assessment tools and translate those findings when making decisions about how to best serve each student.
Be welcoming.
Students from wildly diverse backgrounds and experiences may walk into your office in the course of a single day. Creating a welcoming and inclusive environment allows every student – regardless of race, ethnicity, gender identity, or socioeconomic level – to feel safe and heard.
Be able to multitask.
DeKruyf emphasizes that there is "a lot flying around," and you need to be able to handle anything that comes your way. School counselors often carry a heavy case load in addition to other responsibilities in areas of legal and ethical considerations, liaising with other members of the school community, and keeping extensive records. The ability to multitask is a must if you want to avoid feeling overwhelmed or ineffective.
Be patient.
While school counselors always want to see students thrive, it is not an overnight process. "You also probably need to be the kind of person that doesn't always need to see immediate results, because you don't always. Sometimes you're just a seed-planter. Sometimes you're the person that gets to do the watering. Sometimes you get to be the person that harvests. Sometimes you get to do all of it, but not always," says DeKruyf.
School Counselor Resources
Meet the Expert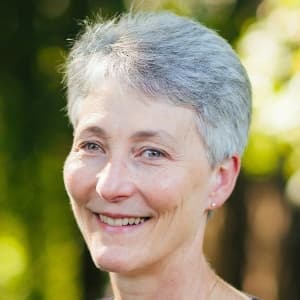 Lori DeKruyf, Ph.D.
After working as a high school teacher and counselor for 20 years, Dr. DeKruyf joined George Fox University in 2002. She is currently a professor and the head of their school counseling program and serves on the editorial board for Professional School Counseling, the primary journal for the American School Counselor Association.
{{ school.SchoolName }}
See more programs