How to Become a School Counselor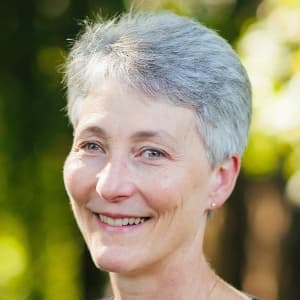 Featuring video interview with Lori DeKruyf, Ph.D.
Being a school counselor requires dedication, focus, and an understanding of what makes kids tick. It also requires an advanced degree, completion of licensure requirements, and pursuit of continuing education credits.
But the payoff is more than worth it. In a recent career comparison, U.S. News ranked school counselors #8 for "Best Social Services Jobs" and #81 for "100 Best Jobs." And there is a need for school counselors at all grade levels. The Bureau of Labor Statistics (BLS) projects that between 2018 and 2028, the job growth rate for school and career counselors will be 8%, which they consider to be faster than average.
Featured Programs:
Sponsored School(s)
The following guide takes a deep dive into how to become a school counselor, types of counselors, and salary and career outlook. Keep reading to find answers to your most common and pressing questions about becoming a school counselor.
What degree do you need to become a school counselor?
Most states require a master's degree or higher.
How long does it take to become a school counselor?
It usually takes six years—four years for a bachelor's degree and two years for a master's.
How much do school counselors make?
The national average as of July 2020 was $59,877 per year.
What types of courses should I take to become a school counselor?
In your bachelor's program, focus on taking psychology courses.
What can I do with a school counseling degree?
You can work as a school counselor at any grade level or take on leadership positions.
What Does a School Counselor Do?
School counselors are professionals who work with grade K–12 students to help them plan their futures and, if necessary, deal with social and emotional issues. They give students the tools they need to be successful and prepare them for the next step of their education and beyond. The American School Counselor Association (ASCA) poses a more compelling question: "How are students different as a result of what school counselors do?"
You're a change agent, and that's really exciting. You're impacting future generations of kids. You're giving hope and vision sometimes for a different kind of future than maybe what would have been without your work or your advocacy for them.
Although some aspects of a school counselor's job depend on what type of school counselor they are, there are commonalities that apply to all types. These include:
Building relationships with students
Evaluating students through interviews, aptitude tests, and role-play exercises
Designing and implementing school counseling programs
Working with other educators, school leaders, and parents
Maintaining records for each student
In designing and implementing programs, school counselors are guided by two tools: the ASCA Mindsets & Behaviors for Student Success and the ASCA National Model.
The ASCA Mindsets & Behaviors is a research-based tool that describes 35 mindset and behavior standards. These can be applied to the academic, social, and emotional aspects of school counseling. There are six mindset standards:
Belief in development of the whole self, including a healthy balance of mental, social/emotional, and physical well-being
Self-confidence in the ability to succeed
Sense of belonging in the school environment
Understanding that postsecondary education and life-long learning are necessary for long-term career success
Belief in using abilities to their fullest to achieve high-quality results and outcomes
Positive attitude toward work and learning
Behavior standards fall into the three categories of Learning Strategies (e.g., demonstrating critical thinking skills), Self-Management Skills (e.g., demonstrating the ability to assume responsibility), and Social Skills (e.g., demonstrating empathy).
The ASCA National Model is a comprehensive book that expands on the ideas above.
Note that some states have their own standards and guidelines, but they are similar to the ones from the ASCA.
You're not just working with kids. You are collaborating with teachers and administrators. You're working with parents, families, you're working with other mental health professionals and community, working with staff, people in the school.
What Can I Do With a School Counseling Degree?
The majority of school counselors work in K–12 schools, but their roles vary depending on the age group they work with. School counselors can also work at the district level, overseeing the counselors in the district. With an advanced degree they can work at the postsecondary level, teaching or managing a department.
School Counselor Career Options
Elementary School Counselors
While you may associate a school counselor's role with helping older students plan their careers, they actually play a vital role in helping younger students get their education off on the right foot.
Elementary school counselors are trained in child development, learning strategies, and early childhood. With this background, they work with young children to:
Identify any developmental barriers, including learning, physical, and emotional
Identify students who may need more of an academic challenge
Ensure that students are prepared to navigate the academic and emotional challenges in the next grade level
Middle School Counselors
Middle school can be a tough time for students, and school counselors play an important part in helping students navigate turbulent waters. Although school counselors do not provide therapy, they are trained to recognize and respond to students' mental health needs. They also help students and families find outside resources if necessary.
At the middle school level, school counselors also start exploring students' interests and possible career ideas. Many high schools offer a wide array of courses, and it's often difficult for students to know which ones fit their goals. In some high schools, the courses students choose in freshman year set their "track" for the rest of high school. Thus, it's important that middle school students begin thinking about their future.
High School Counselors
Although peer pressure exists at every grade level, it often has a particularly significant impact on high school students. Students are often pressured about sexual behavior and alcohol/drug use. Some are beginning to develop meaningful personal relationships at this time. Peer pressure may cause them to make decisions based on wanting to belong.
Academic guidance is also critical at this stage. School counselors help students set career goals, choose postsecondary education schools, write applications, and much more.
Advanced Positions
Experienced school counselors can make the next step in their career by taking on an administrative role. They may help individual counselors at a school coordinate their efforts, oversee school counselors, and set policy at the district level.
At the postsecondary level, school counselors can teach or direct counseling programs. These positions usually require a doctorate.
What Can I Earn as a School Counselor?
According to ZipRecruiter, the mean yearly salary of school counselors as of July 2020 was $59,877. There doesn't seem to be much variation by grade level. However, location can make a difference.
The five top-paying states for school counselors as of July 2020 were:
2020 Top Paying States for School Counselors
| | |
| --- | --- |
| New York | $65,677 |
| Massachusetts | $65,056 |
| Washington | $64,602 |
| New Hampshire | $63,315 |
| Hawaii | $62,482 |
Those in advanced positions usually need a doctorate. Postsecondary teachers can expect to earn a yearly salary of $79,540 and district administrations can expect to earn $96,400.
Steps to Becoming a School Counselor
Most states require practicing school counselors to have a master's degree and to become certified. Here are the necessary steps:
Earn a bachelor's degree
Earn a master's degree
Complete internship requirements (may be part of a master's program)
Get certified
Earn a doctorate (optional, typically for advanced positions)
How long does it take to start a career in school counseling? In general, you will spend four years in a bachelor's program and two years in a master's program. Some schools, however, offer "4+1" programs that allow qualified candidates to combine their bachelor's and master's degrees so they can finish in five years.
Note that some states require experience in a classroom before issuing certification. In those instances, becoming a school counselor might take more than six years.
Bachelor's Degree
There are no bachelor's degrees specifically in school psychology. The most common academic paths for students hoping to become school counselors include psychology, education, and social work. Most bachelor's programs take four years to complete.
To prepare for a master's program, it's helpful to take courses dealing with child and adolescent development, learning strategies, child and adolescent psychology, and the psychology of learning.
Master's in School Counseling
To become a school counselor, you usually need a master's degree. There are plenty of master's programs specifically in school counseling. Many other schools offer school counseling as a concentration within a counseling degree. Master's programs generally take two years to complete, although you may be able to find accelerated programs that take a little less time.
Courses you might take within a Master's in School Counseling degree program include:
Counseling theory and practice
Ethical considerations in school counseling
Career development theories and practices
Emotional and behavioral problems of children and adolescents
Assessment principles and procedures
Most programs require an internship or other field experience. Some require research. DeKruyf explains that at George Fox University, student internships involve both traditional internship duties and an extensive research component. Some schools also require students to research and write a thesis about a topic unique to school counseling.
Get Certified
There is no set path to certification—each state has its own procedures and requirements. Generally, you will need to earn a master's degree, complete a specified number of internship hours, and pass an exam. Some states require you to teach for two years before applying for certification. Very few only require a bachelor's degree.
To make matters more confusing, in some states you only need K–12 teacher certification to practice as a school counselor, while in others you need to be certified as a school counselor. In some states you apply for certification through an education board, while in others you do so through a counseling or psychology board.
A good place to start navigating your state's requirements is the ASCA website. They list requirements for each state. As requirements change, they also recommend going to the source by following the provided link to your state's certifying board.
Note that most states have renewal requirements, often after two years. Requirements generally include a specified number of continuing education hours.
Doctorate in School Counseling
There are two types of doctoral degrees you can pursue in the field of school counseling: a Doctor of Philosophy (Ph.D.) or a Doctor of Education (Ed.D.). Students interested in conducting research or teaching at the postsecondary level often pursue the former, while those who want to continue practicing or advance to supervisory roles pursue the latter. However, this is not a hard-and-fast rule. It's important to find a doctoral program that meets your career goals, regardless of the name.
Doctoral programs generally take three to four years to complete.
Online School Counseling Programs
More and more schools now offer online school counseling master's degree programs. However, since most master's programs require internships or practica, not all coursework can be completed online. You may be able to fill such requirements in your own location rather than that of the school you are attending.
If you are interested in an online program, make sure to get all the specifics from the school you want to attend.
School Counselor Resources
Q&A with Our Expert, Lori DeKruyf, Ph.D.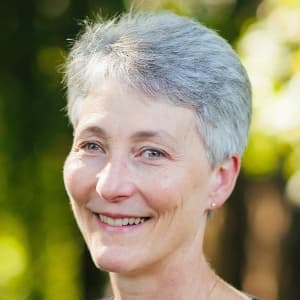 Lori DeKruyf, Ph.D.
After working as a high school teacher and counselor for 20 years, Dr. DeKruyf joined George Fox University in 2002. She is currently a professor and the head of their school counseling program and serves on the editorial board for Professional School Counseling, the primary journal for the American School Counselor Association.
{{ school.SchoolName }}
See more programs