How to Become a PE Teacher
Physical education teachers play an important role in school children's lives since they are responsible for getting their students to participate in physical activities and teaching them about basic health.
According to Partnership for a Healthier America, 17 percent of the nation's children are overweight and a growing number are developing diabetes and high blood pressure. Experts put the blame on two factors – poor nutritional habits and lack of physical activity. When you earn your PE teacher certification, you can play an important role in improving the health of the nation's children by giving them the skills and knowledge they need to lead a healthy lifestyle.
As a physical education, or "PE teacher" for short, you can teach students of all ages how to move and participate in different sports games and athletic activities, encouraging them to have fun while achieving health benefits. Unlike other teacher specialties, physical education teachers may teach elementary, middle or high school students in both public and private schools.
Physical health is an integral component of a well-rounded education. In fact, studies link physical fitness to academic achievement in adolescents, especially at the elementary school age. Students that are more active scored higher on math and reading than their less active counterparts. Due to an increasing number of children who are overweight or unfit in America, schools are under more pressure than ever to educated students on the importance of physical health. High-quality physical education teachers may motivate their students with a lifelong dedication to their physical fitness, mental health and well-being.
Find out what degree you need to become a PE teacher, learn more about the job, and check out our school listings to earn your PE degree at a university near you.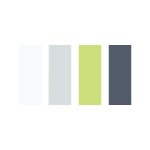 PE Teacher Job Description
Health and physical education are taught at all grade levels from kindergarten through high school. Health and physical education teachers typically teach five to six classes a day. At the elementary level, PE programs serve as an introduction to various types of physical activity. The emphasis tends to be on coordination, teamwork and an appreciation for sports. At the secondary level, programs become more specialized and in-depth. For example, a physical education teacher at this level might teach a class in aerobics or rock climbing. Most PE teachers also teach a health curriculum. This may include topics such as:
Alcohol, tobacco and drug prevention
Nutrition education
Personal and community health and safety
Lifetime survival skills
Healthy lifestyle choices
First aid and CPR
Health and physical education teachers are frequently responsible for teaching sex education and human development classes. Many also work as coaches and athletic directors.
Related Career: How to be a Coach
If you're interested in teaching sports outside of the classroom, then consider becoming a sports coach as well. Coaches usually have a bachelor's and teaching credential degree, as they are most often teachers as well. State requirements and certifications vary by state, but you can expect to have CPR training, on-the-job training, communication skills, drug testing, and a background check prior to starting your job as a coach.
Physical Education Teacher Requirements
This page focuses on physical education bachelor's degrees. For graduate degrees in P.E., check out these pages:
To work as a health and/or physical education teacher in a public school, you will need at least a bachelor's degree in education with an endorsement in health/physical education from an accredited teacher preparation program. In addition to teaching methodology classes, health and physical education majors take classes in exercise physiology, kinesiology, health and wellness and activity courses like tennis, basketball, and aerobics. All 50 states require health and physical education teachers to be licensed. Exact requirements for PE teachers vary but most states require a student teaching internship and a passing score on a comprehensive exam such as the Praxis. For some positions you may be expected to teach both physical education and health; in those instances, you will most likely need to take the qualifying exams for both subjects. Teaching health and physical education is a physically demanding job, so candidates should be fit and healthy.
Physical Education Teacher Salary and Career Outlook
The importance of physical education has been highlighted many times in recent years by credible studies completed by reputable researchers and organizations. Students have been found to perform better in academic subjects when they get regular exercise, and PE classes help students maintain healthy weights at a time when the obesity rate among children and adolescents in the U.S. has never been higher. Additionally, PE teachers have been incorporating aspects of mindfulness and meditation into their curriculum, which helps improves mental health among students.
Because of increased knowledge about the benefits of exercise and mindfulness, the demand for PE teachers is higher than it is for some other subjects, like subjects in the arts.
According to the Bureau of Labor Statistics, many high school teachers are expected to retire between 2016 and 2026. As a result, job growth for high school teachers is set to increase by 8 percent during that time period. This is good news if you want to become a physical education teacher because the job market for PE teachers is especially competitive. To increase your chances of landing a PE teaching job, you need to get a good education and have a solid resume.
The median salary for PE teachers is about the same as other high school teachers. The median pay for high school teachers with a bachelor's degree was $59,170 per year in 2017.
Salaries for PE teachers vary by state as well.  For example, Alaska was the highest paying state in 2017, with the annual mean wage at $85,420 per year. The other states with the highest wages for PE teachers in 2017 include:
New York
Connecticut
California
New Jersey
Pennsylvania
Virginia
Illinois
Minnesota
Washington
Oregon
Earning a PE Degree Online
Are you a physical education teacher looking to further your knowledge in the field at your own pace? Or are you a working professional who would like to make a career change into physical education but can't fit a traditional degree program into your work schedule?
If you fall into either category, an online physical education degree program may be right for you.
Most online physical education programs are offered at the graduate level, so it's best if you already hold an undergraduate degree. In addition to exploring various team sports and recreational activities, you can expect to take courses such as teaching methods in physical education, human growth and development, coaching theory and assessment in physical education.
Course content is delivered over the web and students typically access classes at any time. Class discussions are held via regularly scheduled online chats.
Many online physical education degree programs indicate that they can be completed in two to two-and-a-half years. Some, such as the program offered by Canisius College, can be completed in as little as 15 months. Some components that indicate a high-quality online program include the Council for the Accreditation of Educator Preparation accreditation and a student teaching practicum. In 2013, the two previously recognized accreditors of teacher preparation programs, Teacher Education Accreditation Council (TEAC) and the National Council for Accreditation of Teacher Education (NCATE), merged to create this esteemed teacher organization.
Online Physical Education Degrees to Consider
If you're an educator interested in K-12 athletic administration, then you may want to consider Northcentral University's online Master of Education in sports management. This program includes courses such as facilities management, policy development and administration of athletic programs. It is especially suited to individuals already working as coaches in schools.
Do you already hold initial teaching licensure in physical education and would like to further your studies in the field? Canisius College in Buffalo has an online Master of Science in physical education degree for currently licensed teachers. The entire curriculum can be completed online.
The University of South Florida offers an online Master of Arts in physical education. It is CAEP-accredited and open to new and veteran teachers as well as career changers. All content is offered online so there is no need to step foot on campus.
If you are ready to move toward your goal of working in physical education, request information from the programs below to choose the best program.
Curriculum Information for Physical Education Colleges
PE teachers contribute to the cognitive, physical, and social growth and development of children of all ages through well-planned course curriculum and physical movement. Below, you can find a sampling of the courses you are likely to take.
Introduction to Teaching Physical Education
As part of your specialty degree to learn how to be a gym teacher, you may explore the philosophical approach to physical fitness and the current trends that define health and wellness. Learning theories, practical approaches and inspirational aspects of fitness are defined by your own philosophy and experiences in this discipline. Principles and strategies for learning are explored through grand learning theories and educational research tools and studies. Make sure you choose a PE program that reflects these ideals.
As an educator, PE teachers are required to have scientific and theoretical knowledge, possess fitness-based skills and demonstrate physical competence. Activities and competencies are planned for your students via learning theories and are defined by preplanned objectives and goals.
Growth and Development and Motor Learning
This course teaches you about normal growth, development and motor function of children and adolescents. In this class, lessons about activity planning are integrated with age-related capabilities of agility, balance, coordination and strength. The three basic areas of the class are guided by learning theories that address individual sports, physical fitness and team sports. As an educator, you may explore the following theoretical concepts in this course:
Emphasis on the rules of the game
Assessment of skills and developmental motor coordination
Strategy of class activities
Evaluation and definition of fitness level
Strategies to maintain the safety of your students in sports-related activities
Designing Sports Programs for the Special Child
Young children and adolescents are entitled to the health, wellness and satisfaction of physical accomplishments. This course provides instruction on appropriate and effective strategies that may be applied to exceptional children who are physically or developmentally challenged.
Designed with the assistance of conceptual frameworks, this course teaches you to design a structured program with class activities that assist the special learner and give him or her a sense of accomplishment and the benefits of exercise. Physical education teachers are expected to assess, evaluate and provide programs that engage all students and provide health and awareness that accompanies a healthy and fit body.
Planning and Implementation of Physical Activities
The physical educator is responsible for the planning of developmentally appropriate learning experiences that are related to physical movement and motor skills. The curriculum is designed with learning theories and educational frameworks that deliver research-based activities for children and adolescents. Activities may include:
Yoga
Football Fundamentals
Basketball Theory and Learning Styles
Soccer
Dance
Cardio Health
Pickleball
Depending on your state, state-approved conceptual frameworks may be assigned and considered the basis for teaching standards. Alignment of standards used by state-accredited schools is discussed and explored. The planning and implementation phase of curriculum design is practiced and employed in various learning situations. Physical educators incorporate content and disciplinary concepts related to the development of health and physical fitness.
Practicum Experience for PE Teachers
As part of you learning experience, you may be asked to complete a class project in which you design and implement a learning program related to physical education. You may also be expected to evaluate students based on their performance on assessments and activities you create for them as part of your practicum.
Course theories are used to design class activities, such as organized sports, to determine the appropriate exercises for children and adolescents. Motor skills, physical ability and muscle coordination are the focus of the project.
As a prospective teacher, you may be required to apply the lesson you learned to an actual classroom, which will count towards the completion of your degree. Hands-on experience in a physical education environment is paramount to understanding the role of the physical educator.
Useful Resources