Instructional Technology Education
Technology is transforming the way we live and the way American children learn. From email and the Internet to video and audio applications, technology is a part of our everyday lives. To compete in the digital age, U.S. students must be able to use technology to communicate, analyze information, problem-solve and think critically. And, educators must be adept at using technology to improve academic performance. Instructional technology specialists are at the forefront of the push to integrate technology into classrooms. Below is an interview about Instructional Technology education careers with Caleb Clark, Program Director for Marlboro College Graduate School's educational technology program.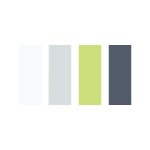 Instructional Technology Education Job Description
Instructional technology specialists work in schools, school districts, and intermediate units to integrate technology into the curriculum and the day-to-day operations of the school. Computers are the first items that come to mind, but ITS professionals work with a wide variety of educational technology such as interactive white boards, multimedia projectors, and design software.
ITS professionals combine exceptional computer skills with strong interpersonal skills to teach students, teachers, and administrators how to use technology effectively. They may conduct technology workshops for staff or assist students in the computer lab. They might work on special technology projects within a school like website design or distance learning programs. ITS professionals also perform many administrative functions such as purchasing educational hardware and software. They do long term planning to assess technology needs, and they keep school personnel, parents and the community informed about their school's technology program.
Instructional Technology Education Requirements
At a minimum, instructional technology positions require a bachelor's degree, specialized computer courses, and several years of relevant experience. Most instructional technology specialists hold a master's degree. Many colleges and universities offer a certificate in instructional technology as part of a master's program in education. Others allow students with an undergraduate degree to earn an ITS certificate without completing a master's degree. Either way you should expect to do an internship as part of your training. Some states require instructional technology specialists to hold a teaching certificate; others do not. Check with your state department of education for exact requirements. But keep in mind that classroom teaching experience will make you a more desirable candidate for ITS positions.
Instructional Technology Education Career Outlook
Instructional technology is an emerging field with significant growth potential according to St. Joseph's University, which offers an ITS certificate. Salaries vary widely depending upon location and experience, but payscale.com reports the average ITS professional earns over $50,000. Long-term earning potentials are even higher for talented ITS professionals who get promoted through the administrative ranks. ITS professionals also will find opportunities in the private sector. Educational software consultants are one example.
Instructional Technology Education Trends
School districts across the country have embraced the power of technology to improve education according to a 2007 study by the U.S. Department of Education. The study reports that local, state and federal governments have invested significant funds over the last decade in initiatives that support the integration of technology in the schools. As a result of these initiatives, the ratio of students to instructional computers has fallen.
Online Instructional Technology Education Programs
With a growing demand for school technology specialists and the integration of technology in the classroom, it's no surprise that online programs in instructional technology have developed to accommodate current and aspiring educators in this field. Online degrees are offered at the bachelor's, master's and doctorate levels, and there are also instructional technology certificates to supplement existing teacher certifications.
Depending on your degree type and the individual school, the structure of the program may vary to some extent, but generally, curriculums are broken into separately evaluated units, culminating in a capstone project and/or internship. Online programs in instructional technology may include courses in using technology in the classroom, instructional management, social and legal issues in technology education, designing interactive e-learning and evaluating educational technology.
The time needed to complete an online degree program depends on how much time the student devotes to the assignments, but typically bachelor's degrees take three to four years to complete. Master's and post-baccalaureate degrees may take 18 months to two years to finish, and a technology certificate can be earned in about the same time.
Online degree programs are best for students who can work independently with minimal guidance. Those who need the structure and discipline of traditional classes may wish to take on-campus courses instead.
Online IT Degree Options
Three potential choices for online programs in instructional technology include Drexel University, Jones International University and Lamar University.
Drexel University offers the instructional technologist specialist certificate, an online program specifically for current teachers who wish to add to their existing credentials. This certificate prepares educators for state certification in instructional technology. Credits may also transfer to Drexel's Master of Science in learning technologies.
The Master of Education degree in K-12 instructional technology offered by Jones International University is designed for people who already have a bachelor's degree in education and are seeking to advance their careers through higher education. This flexible program is aligned with the standards set by the International Society for Technology Education.
Lamar University offers a Master of Education in educational technology leadership. The degree consists of 36 credit hours, in addition to an internship, and can prepare students to become leaders in integrating technology into the classroom. Courses include school law, informational systems management and teaching with technology.
Useful Resources