Education Administration Degree
Every organization needs an effective leader. School administrators, such as principals and assistant principals, fill that role for school districts. They navigate a complex educational landscape with the goal of achieving the highest academic standards possible.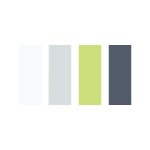 School Administration Job Description
School administrators are responsible for the educational leadership and daily management of schools, preschools, childcare centers, colleges and universities. They may hold positions such as principal, assistant principal, preschool director, or academic dean of a college. Their leadership style sets the tone for their institution.
School Administration job descriptions vary widely depending on the exact nature of the position, but, in general, school administrators establish educational standards and goals, set guidelines and evaluate progress. They also develop budgets and curriculum, hire teachers, supervise staff training, and evaluate staff performance. School administrators are responsible for ensuring that students meet state and national standards for academic performance. Other duties include overseeing support services like transportation as well as social or recreational programs like after-school care. In addition, principals and assistant principals typically handle student discipline. Unlike classroom teachers who usually work on a 10-month contract, school administrators usually work year-round. The U.S. Bureau of Labor Statistics reports that 35 percent of administrators worked more than 40 hours a week in 2016. School administration requires exceptional interpersonal skills since administrators must interact with students, parents, staff, and community leaders daily.
School Administration Requirements
A career in school administration requires extensive education and experience. Most school administrators have a master's or doctoral degree in education administration or educational leadership as well as classroom teaching experience. States require that principals have a license in school administration. Many require a master's degree for licensing. Some also require a passing score on a competency test. School administrators engage in regular professional development to stay up-to-date.
Education Administrators Salary and Career Outlook
There were over 430,380 school administrator positions in 2017 according to the U.S. Bureau of Labor Statistics. Large numbers of administrators are expected to retire over the next decade, so now is a good time to consider a career in the field. Rural and urban areas will offer the most job opportunities because pay is lower than in suburban areas. Principals and assistant principals will be in demand due to a shortage of qualified applicants.
The median salary for education administrators 2017 was $94,390. For elementary and secondary school administrators, median pay was $97,640 Administrators in postsecondary settings pulled in a median salary of $92,360 (BLS).
School administrators advance in their field by being promoted to higher levels or by moving to larger or more desirable schools. They may eventually become superintendents of school districts.
School Administration Trends
School administration is an increasingly stressful field according to the U.S Bureau of Labor Statistics. Administrators face a host of concerns such as teacher shortages, a tough economic environment, and difficult social issues like bullying. The bureau reports that teachers are declining to move into administrative positions because the salary increase isn't viewed as significant enough to make the additional workload worthwhile. The result will be lots of job opportunities for those willing to accept the challenge.
Online School Administration Programs
Educators who already have a bachelor's degree and experience teaching, and who want to progress beyond the classroom and into a leadership position, may maintain their current classroom positions while earning a master's degree in an area of school leadership online.
Several online universities offer both master's and doctorate degrees in school administration. These programs are usually broken into units, which are assessed one at a time, culminating in a capstone project and/or internship. How fast these degrees can be attained depends a great deal on the student. Some degrees take as little as 18 months to complete; however, most take two years. Online programs in school administration usually include courses in ethics, school law, school finance, instructional supervision, and curriculum and assessment.
Online degree programs are ideal for individuals who wish to maintain their current employment while pursuing an advanced degree, and who work well independently. Those who learn better with daily or weekly classroom attendance may wish to consider on-campus programs instead.
Online School Admin Degree Options
Three online programs you may wish to investigate include those offered by American InterContinental University, Arizona State University and Drexel University.
American InterContinental University offers a Master of Education with a specialization in leadership of educational organizations. This program is designed specifically for current educators and focuses on giving students the opportunity to study leadership theory and apply it to real educational settings. Courses instruct students in understanding school accreditation procedures, differentiating leadership responsibilities and evaluating others.
Arizona State University offers a Master of Education in educational administration and supervision, with a focus on principal leadership. This program is designed for current PreK-12 teachers who wish to pursue careers as school principals, district-level administrators or state department of education officials. The 36-credit-hour curriculum includes several field-based experiences in which students can apply knowledge learned in the virtual classroom to real-life situations.
Drexel University offers a Master of Science in educational administration, with a focus on collaborative leadership. This graduate program is designed for certified teachers and counselors who aspire to be school principals or assistant principals. Courses include school law and politics, school leadership and decision making, and school finance.
Useful Resources
Below, we interview Dr. Jean Madsen and Eric Sheninger. Dr. Madsen is an associate professor in the Department of Educational Administration and Human Resource Development at Texas A&M University. Her research focus is in K-12 administration. In her video, she discusses what is involved in teaching administration and how to get started in the field. Mr. Sheninger is a school principal, and runs a blog called "A Principal's Reflections."