ESL Degrees
The United States has many multilingual people, including those who are learning English. Students who come from homes or backgrounds that are non-English speaking or where another language besides English is used are called English Learners (ELs). These students have the legal right to receive specialized instruction and support in both the English language and in academic courses.
English Learners are very diverse—linguistically, culturally, socioeconomically, and academically. Some English Learners have been schooled entirely in the US, while others were previously schooled in their home countries. For some students, schooling has included disrupted or limited educational experiences, for a variety of reasons (i.e., poverty, politics, or cultural norms). Home languages, levels of literacy, age, and school experiences are all variables that impact proficiency in English. There are a variety of programs that serve these students, and specialized training is required.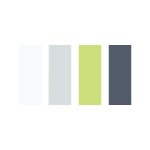 The Dire Need for ESL Teachers
The burgeoning immigrant population in the U.S. has led to a steep rise in the number of children living in non-English-speaking households. The number of children living in non-English-speaking households—or homes where another language besides English is used—has created an increasing demand for teachers prepared to serve them. In 2016, 9.6% of all public school students in the United States were English Learners. However, some states have districts with very high EL populations, some as high as 90%.
The growing need for qualified ESL teachers is one of the biggest challenges in U.S. public education. The Every Child Succeeds Act (ESSA) delineates specific mandates for working with ELs. Trained ESL teachers are needed to fulfill these mandates.
ELs come from linguistic environments containing over 400 languages including Spanish (which 75% of all ELLs speak), Arabic, Chinese, Vietnamese, Haitian Creole, Yupik, Navajo, Somali, and Nepali among others. In addition, there are many ELs from indigenous language backgrounds (Native American languages) in Alaska and throughout the Southwest.
The largest percentages of EL populations are found in these nine states:
California (20.2%)
Texas (17.2%)
Nevada (15.9%)
New Mexico (13.4%)
Colorado (11.7%)
Kansas (11.1%)
Washington (11.1%)
Alaska (11%)
Florida (10.3%) 
What Does an ESL Teacher Do?
ESL teachers teach English learners how to understand, speak, read, and write English, with a goal of helping them achieve grade-level proficiency in their studies. Being bilingual isn't typically a requirement. However, ESL teachers must train in language acquisition and culturally responsive instruction. They have to be highly knowledgeable of the structure of the English language and methodologies for teaching English to non-native speakers.
Below you'll find more detail about what ELS teachers do.
Teaching
All states are required to meet federal mandates to ensure that English learners (ELs) have equal access to a quality education and the opportunity to achieve their full academic potential. While requirements differ from state to state, the typical responsibilities of ESL teachers are to:
Plan, prepare, and provide equitable instruction in English that meets state and federal standards and is consistent with the school district's instructional program.
Develop each student's ability to understand, speak, read, and write in English.
Assess and monitor student progress toward meeting academic and language acquisition goals.
Provide a supportive environment that encourages learning and responsibility.
Employ a variety of instructional strategies and techniques to meet the aptitudes and interests of students.
Collaborate with the families of English Learners.
ESL teachers may work for public or private PK–12 schools, private tutoring companies, national or international companies/organizations, government or military agencies, colleges/universities, social service organizations, non-profit organizations, or others.
Methods for working with EL students vary. ESL teachers may work with students one-on-one or in small groups in the regular classroom, or they may work in pull-out programs. Sometimes they work side-by-side with a classroom teacher in a collaborative teaching arrangement where both teachers share responsibility. In this approach, English language learners are not separated from their classmates.
Providing Cultural Support
The relationship between language and culture plays a significant role in teaching ELs. Awareness of cultural impacts can influence classroom decisions and lead to positive learning outcomes. All students bring forward cultural assets through their own funds of knowledge.
As you provide cultural support, keep these important things in mind:
Be cognizant of a student's level of development in their first language and of the language(s) spoken in the home. The rate of acculturation can affect progress.
Be empathetic to each student's immigration status, their personal experiences, and the stressors in their lives.
Understand the relationship between cultural backgrounds, language learning, and learning outcomes.
Use a variety of social and academic settings to teach English and help students understand how to navigate cultural elements.
Advocating for Students and Family
ESL teachers are often strong advocates for inclusive, compassionate environments that foster positive results. Advocacy tactics can include:
Collaborate with families as partners in the learning process.
Promote EL needs to other teachers and members of the community.
Incorporate elements of students' cultures into lessons and activities.
Use culturally relevant materials to increase student engagement.
Teach students how to advocate for themselves. 
ESL Teacher Salary
ESL teacher salaries are comparable to those of other teachers. Glassdoor, one of the world's largest job and recruiting sites, shows the median salary (the point at which half of the salaries are higher and half are lower) for ESL teachers as of July 3, 2019 to be $47,714. Salaries vary by location and employer; urban areas with high concentrations of ELs have more competitive salaries (for example, $52,966 in San Francisco/Oakland, and $70,000 in New York City).
As with other teaching positions, ESL teachers typically earn a higher salary as experience and education increases. A master's degree will help you raise your salary, as will certifications. In addition, there are states that will not hire educators who do not have this specialized training. 
Understanding ESL Terminology
Most fields have their own lexicon that comes with an alphabet soup of acronyms. Teaching English as a Second Language is no different. Since it can easily get confusing, here are a few terms you're likely to encounter, along with a brief explanation of each. 
ESL—English as a Second Language. This is a commonly-used term to describe the teaching of English to students whose native language is not English.
ELL or EL—English Language Learner or English Learner. A student who is in an ESL program is referred to by either of these terms.
ESOL—English as a Second or Other Language. This term is often used interchangeably for ESL and is preferable to some, as many students are developing English in a dual manner.
ELD or CLD—English Language Development. More progressive programs often use this term; likewise, the students and programs may be referred to as Culturally and Linguistically Diverse (CLD).
TESOL—Teaching English to Speakers of Other Languages. What makes this acronym particularly confusing is the fact that there's also a professional organization named TESOL International. In addition, you may see TESOL used to describe a certificate program or master's degree (e.g., master's in TESOL). Used in this way, the term refers to the field, not the organization.
TESL—Teachers of English as a Second Language. This term is often used interchangeably with ESL.
TEFL—Teaching English as a Foreign Language. You will see this term used when referring to teaching English abroad in countries where English is not the primary language. TEFL educators often work for international schools or international companies.
How to Become an ESL Teacher
Requirements for becoming an ESL teacher vary, depending on the state, but almost all states require certain basic steps. If you aren't already qualified to teach in public schools, you'll need to:
Earn a bachelor's degree (in ESL or a closely related field)
Complete a state-approved ESL certificate program for the type of students you want to work with (elementary, secondary, adult)
Apply for your teaching license
If you already have a bachelor's degree and hold a state teaching license, your next step is to obtain the appropriate ESL credential. Specialized training and completion of a state assessment are typically required. Some states require a master's degree. Even if a graduate degree isn't a condition for employment, a master's will likely make you a more competitive candidate and position you for a higher salary.
Bachelor's ESL Degree
Most ESL bachelor degree programs take four years of full-time study to complete and include a student teaching requirement. If your college doesn't offer an ESL major, consider English, linguistics,  education, or another relevant subject. In addition, look for an internship or student teaching in an ESL setting.
Obtain ESL Certification
Requirements for obtaining ESL certification vary from state to state, so check your state education board. You may be required to demonstrate English proficiency and/or pass exams in other areas. For example, candidates for ESL certification in Pennsylvania must achieve a mid-to-high score on the American Council for the Teaching of Foreign Languages (ACTFL) test. New Jersey assesses English language proficiency using an oral Language Proficiency Interview (LPI). Other states have other requirements.
Typical courses in an ESL certification program may include:
Linguistics and grammar for EFL teachers
Theories of teaching ESL
Methods of teaching ESL
Policies and programs in ESL
Culture and communication
Diversity and intercultural learning
Curriculum design and assessment
Some states may require that you get cross-cultural language and academic development (CLAD) certificates as well as ESL certification. Make sure the institution you attend is accredited in your state.
Get Your ESL Teaching License
Requirements vary by state, but the goal of the process is to make sure that teachers meet established standards and are knowledgeable about accepted teaching methods. Generally, to teach ESL in public schools, you'll need to have a bachelor's degree, pass an exam (such as the Praxis exam, which measures your academic skills and subject-specific content knowledge), demonstrate English language competency, and hold ESL certification. Some states also require that applicants pass background checks.
Most states require that a teaching license be renewed every few years (typically from one to five years). Most also make renewal contingent upon completion of a specified number of Continuing Professional Education (CPE) hours. Be sure to check the requirements for getting and maintaining an ESL teaching license in your state.
Master's ESL Degree
Having a master's degree can add to or sharpen your teaching skills, make you a more competitive job candidate, and yield a higher salary. A master's in TESOL can open doors to additional opportunities, including teaching in different countries.
A master's ESL degree from an accredited school typically requires 30 to 40 credits and takes approximately two years to complete. Time frames will vary depending on whether you attend part-time or full-time, and the availability of required courses.
ESL Certification Online
It's possible to complete work toward an ESL certificate, and even for a master's degree, online. Online classes offer greater flexibility, a particular boon for those trying to balance school with work or family.
Online programs make it possible for you to take classes from any institution that offers them, so you might gain access to highly regarded schools without having to relocate near them. You also work according to your own schedule, so online classes can be efficient and effective. On the other hand, completing a program online requires self-discipline and some students miss the face-to-face interactions with other students and instructors that occur on campus.
Some programs take a hybrid approach. In the most common configuration of the hybrid approach, students take classes online and have a required number of hours of real-world experience and interaction with ELs to complete. These typically take the form of an internship, practicum, or student teaching. Other programs will allow this requirement to be met through a virtual teaching practicum.
Many Adult ESL programs require only a short online certification.
{{ school.SchoolName }}
See more programs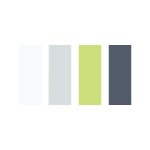 </div>