How to Become an English as a Second Language (ESL) Teacher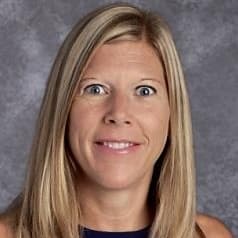 Reviewed by Kaci Ratzlaff, teacher of English language learners
Immigration to the U.S. has doubled over the past generation and a half, with many new arrivals not being proficient in English. This has created a high demand for English as a Second Language (ESL) teachers at every educational level. If you enjoy learning about different cultures and helping others succeed, this may be the job for you.
But is it hard to be an ESL teacher? While there are several skills you'll need and requirements to meet, it's not difficult to learn how to become an ESL teacher. Let's run through ESL teacher requirements to help you decide if becoming an ESL teacher is the right choice for you.
<!- mfunc feat_school ->
Featured Programs:
Sponsored School(s)
<!- /mfunc feat_school ->
What Is an ESL Teacher?
An ESL teacher is an educator who supports English language learners (ELLs) of all ages—both children and adults—to read, write, and speak English proficiently. These students may have a basic grasp of English and are looking to improve their fluency, or they may not speak or understand the language at all and are starting from scratch.
But just as important as teaching their students the nuts and bolts of speaking and writing English, ESL teachers act as a bridge between the student's native culture and that of the English-speaking country they now reside in. Because language and culture are so closely intertwined, it's critical that students understand the nuances of their new environment and the cultural differences that may be present.
There are several ways that an ESL teacher works with their students. They may conduct group classes or solo tutoring sessions; they might assign role-playing activities, writing assignments, conversation exercises, tests and quizzes, art projects, and more.
When learning how to teach ESL, several common terms are important to know:
English Language Learner or English Learner (ELL/EL): Students enrolled in ESL programs may be called by one or both terms.
English as a Second Language (ESL): This term often refers to the discipline of teaching English to non-native students or students exposed to another language through close family or their home setting.
English for Speakers of Other Languages (ESOL): Used interchangeably with ESL in many cases, ESOL is rising in popularity because the term is inclusive of English language learners who are already fluent in more than one language.
Teaching English to Speakers of Other Languages (TESOL): TESOL can refer to three things: the field of teaching ESOL, a type of master's program or certificate, or the professional association known as TESOL International.
Teaching English as a Foreign Language (TEFL): TEFL is mostly used outside the U.S. to identify English language learning programs in countries where English is not a primary language.
Helpful Skills for an ESL Teacher
Though not explicitly required, an ESL teacher does best when fluent in the native language of the students they teach. This allows them to effectively communicate during the early phases of instruction before students have had a chance to develop any English language skills at all. They must be proficient in various classroom technologies, such as computers and video equipment, and they must be able to execute the teaching techniques and theories they learned as part of their ESL degree. Organization is also one of the key ESL teacher requirements, since you'll need to keep track of multiple lesson plans and progress charts.
But equally as important when learning how to become an ESL teacher are the interpersonal skills required. Because of the variety of fluency levels of among their students, ESL teachers must be adaptable and patient with excellent communication skills to teach all ages—lessons and tools that work for one student may not be helpful for another. Empathy is incredibly important, as well—learning any new language is difficult, and even more so when you're also learning an entirely new culture and attempting to adapt to a new country.
In fact, it's essential to understand the unique challenges this population faces. While ELLs may have the same academic skills and knowledge as their English-speaking counterparts, they hold this information in a different language, and their social norms may differ from those of their American classmates. Because of this, they may struggle to understand peculiar English language rules, take extra time to discern regional dialects, and find it challenging to master the idea of homonyms, idioms, or other unique concepts. They are also adapting to social norms in their new home. Encouraging and empowering teachers can help English language learners build confidence while developing language skills.
ESL Jobs
There are plenty of ways to use your ESL degree to become an ESL teacher. Some of the most common ESL jobs include:
Public school teacher (K-12), working with children either one-on-one or in small groups
Community college instructor, often teaching night classes to adult ELL students
Private ESL tutor
Online ESL teacher
Traveling ESL teacher, helping students in foreign countries gain English fluency (often for business purposes)
Community center ESL teacher
Becoming an ESL Teacher
The steps of how to become an ESL teacher are straightforward:
Earn an ESL degree. Most often, a bachelor's is the minimum educational requirement to get hired as an ESL teacher.
Gain fluency in a foreign language. While this isn't necessarily required, it's incredibly helpful for an ESL teacher. You can even work this in as part of your bachelor's education degree, with a minor in a specific language, for example.
Complete an internship or ESL teacher prep program. This very likely may be wrapped into your ESL degree If you're a current teacher who already has a bachelor's degree in education, though, completing a TESOL-approved teacher prep program can give you the ESL-specific knowledge you need to transition your career. Generally, student teaching experiences last at least one semester and involve the same responsibilities as licensed teachers, but under supervision. A mentor ESL teacher will help you through the process, and you will meet with fellow students in an internship class to compare experiences and learn from one another.
Pass your state's teaching licensure exams and/or your ESL endorsement exam. Licensed teachers will only need to earn their ESL teaching certificate, whereas new bachelor's degree graduates must earn both their state teaching license as well as their ESL teaching certificate. Expect to sit for a subject-specific exam, such as the English to Speakers of Other Languages (ESOL) Praxis
Start your ESL career. Look for classroom or community college teaching positions or consider teaching ESL online.
All in all, how long does it take to be an ESL teacher? Including your bachelor's degree and any additional practical experience required, expect to spend 4-5 years learning how to become an ESL teacher.
There aren't federal guidelines outlining how ESL must be taught, but federal law does prohibit discrimination against ELLs and requires ELL programs to be adequately developed, funded, and evaluated. Within that framework, states and local school districts develop their own curricula. An ESL teacher working in one of the 40 states, territories, or federal agencies participating in the World-Class Instructional Design and Assessment (WIDA) Consortium has access to a wealth of resources designed to improve their ELL instruction.
Degrees for Becoming an ESL Teacher
ESL teachers go through several steps before setting foot in the classroom. Each state sets its own requirements, so check in with your Board of Education to learn what is required—but if you're wondering "Can you be an ESL teacher without a degree?" the answer is "No." All states require a degree of some sort before issuing an ESL teaching certificate. Here's a rundown of your ESL degree options.
Bachelor's Degrees in Education
Most state teacher licensing boards require a minimum of a bachelor's degree in education to become a licensed ESL teacher. Considering today's second language education needs, many bachelor's degree programs require coursework in TESOL. If you are interested in being an ESL teacher, you may be able to take additional coursework in this area and earn a second language certification if the option exists.
Second language coursework emphasizes an understanding of linguistic theories, English language structure and grammar, sociolinguistics, ELL instructional practices, and current issues and trends. You'll also consider how diversity and culture affect students participating in second-language learning outside their home country. A few standard classes include:
Foreign/Second Language Curriculum and Teaching Materials
Applied Linguistics for Second Language Learning
Listening and Speaking in a Second Language
Language Learning in a Global Context
An ESL degree typically consists of approximately 120 credits and a student-teaching placement. Most students can graduate in four years if studying full-time. Even if you opt for an online ESL degree program, you must complete student teaching in person.
If you already hold a bachelor's degree in education, you may be able to earn an English to Speakers of Other Languages certification simply by taking an exam, such as the Praxis, that covers linguistic and instructional knowledge and abilities relating directly to this population.
Master's Degrees in ESL Teaching
In a master's degree program in ESL, students build on the concepts and principles covered in an undergraduate program and engage in original research. Many ESL master's degree students are teachers who have already spent time in the classroom, either as an ESL teacher or another type of educator and want to expand their expertise (and potentially raise their pay). Some graduates may wish to continue teaching, while others pursue roles focused on research, program administration, or curriculum development.
Master's programs typically require 30 to 48 credits and take two to three years to complete if attending school full time. Some degrees focus on building professional practice and often require learners to participate in a practicum or other experiential learning component. Others focus on exploration and expect students to research and write a thesis. Common courses include:
Language Assessment of ELL Students
Teaching Methods
ELL Research Skills
Master's in education degrees are more commonly available online than bachelor's degrees, and it's often possible to continue teaching full time while you study.
Doctorates in ESL Education
Doctoral programs in ESL come in two forms: Doctor of Education (Ed.D.) or Doctor of Philosophy in Education (Ph.D.). The Ed.D. is a practice-based professional degree designed for educators who want to continue working in the field to affect change and influence policy. The Ph.D., conversely, is a research-based degree focused on preparing graduates for high-level research and/or postsecondary teaching roles.
These programs also differ in terms of degree requirements. An Ed.D. typically requires three years of full-time learning and concludes with some advanced fieldwork component. The Ph.D. requires between four and six years of full-time study and culminates with a full-length dissertation focused on understanding a unique topic in the discipline.
Courses commonly covered in these programs include:
Dialogue and Difference in the Multicultural Classroom (Ed.D.)
Technology-Based Language Teaching and Materials Design (Ed.D.)
Ethnographic Research Methods (Ph.D.)
Critical Examination of Curriculum in Context (Ph.D.)
ESL Alternative Certification
Alternative certification programs are for those who work in fields other than education and want to learn how to become an ESL teacher. This path is especially popular with those who taught English abroad. While these overseas language schools often do not require teaching credentials—only English fluency—they often provide invaluable experience to those who complete them.
An ESL alternative certification program fills in the academic blanks needed to receive licensure and meet state board of education requirements. Although you'll still need to take several college-level courses to receive a full ESL teaching certificate, these programs take less time than a traditional degree and lead to similar outcomes. Teachers with alternative certification generally have the same job prospects and pay as those with education degrees. Common classes include:
Bilingual Instruction for Content Areas
Foundations of ESL Education
Classroom Management for ESL Teachers
Graduate Certificate in ESL Education
Designed for teachers already working in the classroom who want an add-on endorsement in ESL, graduate certificates build on existing knowledge of classroom management, educational principles, and working with diverse learners. With an understanding that graduate ESL teaching certificate students already possess a firm understanding of these topics, certificates instead focus on ensuring they gain the tools needed to teach ELLs effectively.
Most ESL graduate certificates require between 18 and 24 credits and take approximately one year to complete. Most states accept these credentials and allow existing teachers to transition into an ELL classroom. Graduate certificates can be completed online or in-person and consider the busy schedules of teachers when setting attendance requirements. Common classes include:
Language Structure and Acquisition
Working with Parents in Language Minority Education
Assessment and Evaluation of ELL Students
Educational Specialist Degrees for Second Language Educators
Educational specialist degrees fall between master's and doctoral degrees, allowing you to target a particular area of interest as an ESL teacher. Programs frequently fall into the categories of school psychology, leadership and policy, curriculum development, and specific areas of teaching. Educational specialists in second language education often fill a gap for schools or districts with a high need for teachers in this area. They may remain as classroom teachers, but they will often develop second language programs, curricula, and provide instruction in the area to other educators.
Online Programs for English as a Second Language Teaching
There is no shortage of online ESL degrees available, thanks to the expansion of online-based programs over the past decade. Instead of listening to lectures, conversing with peers and professors, and turning in assignments within a brick-and-mortar classroom, students accomplish all these tasks in a virtual classroom from the comfort of their homes.
Online ESL degrees from regionally accredited schools carry the same weight as campus-based programs and will not hurt your job prospects. Note that some schools mandate periodic campus visits to take part in residencies or other degree requirements. Check with admissions administrators at individual institutions to learn about specific requirements
ESL Teacher Salary and Job Outlook
Before pursuing an ESL position, it's understandable that you'd want to make sure the career offers stability and a livable wage. The Bureau of Labor Statistics does not collect data specific to K-12 ELL teachers, but teacher pay averages are mostly based on years of service and levels of education, not on subject matter (except for special education teachers), so an ESL teacher salary would fall within the same averages. The BLS' 2020 data for median K-12 teacher salaries are as follows:
ESL Teacher Salaries
Elementary school teacher
$60,660
Middle school teacher
$60,810
High school teacher
$62,870
For an adult secondary and ESL teacher, the 2020 median salary was $55,350, just slightly behind their K-12 counterparts.
So are ESL teachers in demand? According to the Center for Immigration Studies, one in five children speak a language other than English at home, and since 1980, the number of people who speak a different native language has more than doubled. This extraordinary growth indicates that an ESL career is highly in demand and an excellent choice to set yourself up for long-term stability.
Resources for Current and Future ESL Teachers
Start Your ESL Career
As an ESL teacher, you have a unique opportunity to usher your students through a critically important part of their new lives in a foreign country. Not only will you teach them a new language, but you'll also get to participate in introducing them to a brand-new culture. It's a big responsibility, but it brings big rewards.
 Start your career in education today by finding the right ESL program in your area.
Meet the Expert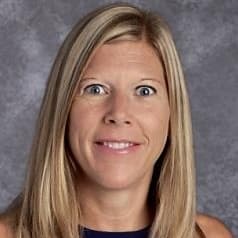 Kaci Ratzlaff
Kaci Ratzlaff has been teaching for over 17 years. Her experience includes teaching general education classes and ELL students at both the elementary and middle school level. Kaci holds a bachelor's degree in elementary education, an endorsement in English as a second language, and a master's degree as a reading specialist. She currently teaches ELL students at a public middle school in Olathe, KS.