Early Childhood Education Degrees: Online and On Campus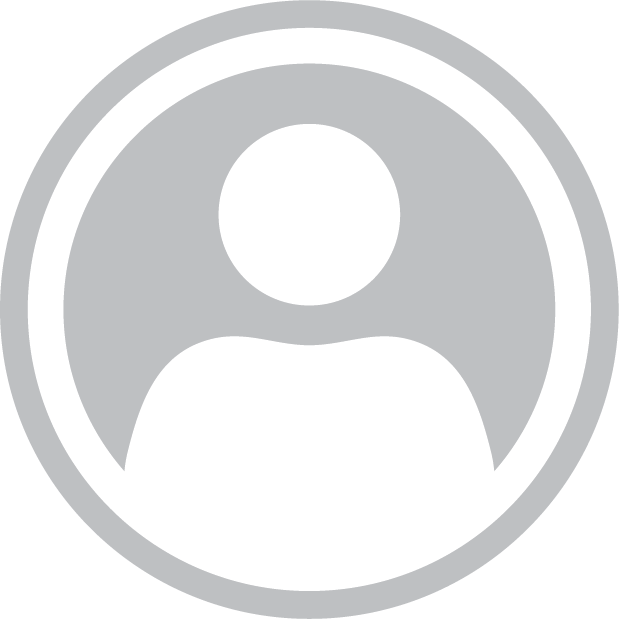 Featuring expert advice from Linda Logan, First Spark Consulting and Program Coordinator at Kansas Child Care Training Opportunities
Early childhood education (ECE) teachers take on the awesome responsibility of helping young children at a crucial stage of their lives. Early childhood education teachers aren't just babysitters—they help children develop the learning, emotional, and social skills they will build on for the rest of their lives.
The degree and licensing requirements for early childhood educators vary by state and type of learning institution. This page will help you narrow down your choices so you can find the program that's right for you.
<!- mfunc feat_school ->
Featured Programs:
Sponsored School(s)
<!- /mfunc feat_school ->
What Is an Early Childhood Educator?
Early childhood educators provide care and developmental instruction for young children. Although the ages of students vary by institution or program, early childhood typically includes infants through third graders.
Exact job descriptions vary by employer, but most early childhood educators teach academic, social, and emotional skills catered to their students' ages and developmental stages.
Daily duties for early childhood educators may include:
Creating engaging lesson plans
Leading activities, including play and story times
Monitoring the health and welfare of children
Modeling and encouraging children to resolve conflict and practice other socio-emotional skills
Tracking the developmental progress of children and providing feedback to parents or guardians
Where Do Early Childhood Educators Work?
Early childhood educators may work in a variety of settings, each with its own professional requirements. These typically include:
Preschools
Preschools vary in their requirements for preschool teachers—one may hire an educator with a high school diploma, while another may require a bachelor's degree.
Daycare and Childcare Centers
Graduates with ECE certificates or an associate degree may find positions in daycare and childcare centers.
Churches
Daycare centers and preschools in church settings may require only high school diplomas or GEDs and babysitting experience.
Specialized Instruction Schools
Some schools have specific methods of education and curriculum that they follow. This includes schools such as Montessori, Waldorf, and Reggio. Most of these schools require teachers to have a bachelor's degree. (Learn more about specialized early childhood education methods.)
Private Schools
Requirements vary by school, but bachelor's degrees are often preferred.
Early Head Start
A preschool teacher in a center-based Head Start program is required to have at least an associate degree, and 50% of teachers at such centers must have bachelor's degrees in early childhood education.
Public School Early Childhood Education Programs
Preschool teachers in public-school settings are required to have bachelor's degrees and licenses. Requirements may include completing continuing education courses to maintain teacher licenses.
Private Homes
Some people start daycares in their homes. This daycares may or may not be licensed, so degree requirements vary.
Not all work in the early childhood education field is done face to face with students in a classroom. Some graduates of ECE degree programs choose to work as school administrators, researchers, curriculum designers, subject matter experts, and other areas.
"Early childhood does not just mean watching children. There are many different opportunities," explains Linda Logan, Program Coordinator for Kansas Child Care Training Opportunities. "Some of these opportunities include Parents as Teachers, childhood literacy programs, social-emotional intervention programs, developmental programs, and even being a blog influencer in the early childhood education space."
Additionally, teachers who have earned alternative teacher certification in ECE may be able to teach public school students in grades K–3 in some states.
How to Become an Early Childhood Educator
Below are some of the typical requirements to become an early childhood educator:
Earn a Degree
The level of degree required to work as an early childhood educator varies based on type of institution, with some programs seeking educators with an associate degree and others requiring a bachelor's degree at minimum. Check with your state's board of education and local schools to learn about specific mandates.
Complete a Practicum
Many states require a practicum, or unpaid teaching practice in a preschool classroom, as part of the qualifications for obtaining an early childhood education license. This hands-on, supervised experience helps you learn more quickly by actually performing duties of the teaching profession.
Earn Teacher Licensure
The requirements for earning a teaching license for early childhood education differ by state. Common requirements include completing an approved teacher preparation program, passing required licensure exams, and keeping up with continuing education requirements.
Earn Certification (Optional)
While not always required, some states mandate that early childhood educators must obtain certification. Taking this sometimes optional step can also help you set yourself apart from other contenders and demonstrate their competencies.
Types of Early Childhood Education Degrees
The type of degree you decide to pursue should be based on your career goals. Are you hoping to work in a daycare center? An elementary school? Do you want to work behind the scenes as an administrator or curriculum designer?
Public preschool teachers are typically required to hold at minimum a bachelor's degree in early childhood education or a related topic.
Some private schools hire teachers with an associate degree, but increasingly these schools look for baccalaureate-educated professionals.
Individuals looking to work as teaching aides or childcare workers can usually find work with a high school diploma/GED or associate degree.
"Those who work in licensed childcare settings will see different requirements," Logan explains. "Some states require preservice before a license can even be obtained. I think most states require some type of initial professional development. My stance is that those initial professional development pieces that are required or needed for a job should be just the minimal standards, and that you should always look to what you need to learn next so that you can provide quality services and expand your learning."
The following lists the different types of degrees and the job opportunities they can lead to.
Early Childhood Educator Certifications
Some states require early childhood educators to possess certification in addition to or as an alternative to licensure.
One well-known licensing credential for early childhood education is the Child Development Associate (CDA). Obtaining the CDA credential requires coursework, experience in the field, a written exam, and observation of the candidate working with children. This credential is offered through the Council for Professional Recognition.
The National Board for Professional Teaching Standards offers National Board Certification as an Early Childhood Generalist. Requirements for this certification include completing a bachelor's degree or higher from an accredited college or university, having at least three years of early childhood teaching experience, and maintaining an active and unencumbered teaching license (if required by the state). Applicants must pass a content knowledge assessment exam and a portfolio of their work to receive certification.
If you're interested in working in childcare, you can get a Certified Childcare Professional credential through the National Early Childhood Program Accreditation Commission. You will need to complete an observational assessment and pass the CCP examination.
If you want to work at an institution that has specialized instruction, such as Montessori, you may have to undergo training that is specific to the institution's instruction method.
Online Degrees in Early Childhood Education
Many early childhood educators advance their education with online courses while continuing to work in the field. In the fall of 2018, 16.6% of students in postsecondary programs took classes completely online. With jobs for preschool teachers expected to grow by 7% in the coming decade, these numbers will likely continue rising.
As distance education has grown in popularity, more schools now offer online or hybrid programs at every degree level. Fieldwork, practicums, and teacher observations usually take place in-person at an educational setting approved by the school. Teachers already working in classrooms may be able to complete these requirements at their school.
Pros and Cons of Online Early Childhood Education Degrees 
With online learning, you can have a flexible schedule. You can work full-time or manage other life obligations while pursuing your degree.
Additionally, online coursework removes barriers of proximity—you can complete courses in any online program as long as you have a computer and Internet service, regardless of whether you're close to campus or not.
However, in online programs you won't experience in-person classroom discussions, in-person lectures, and in-person conferences. If you enjoy the environment of classroom discussion or the benefits of live teacher instruction, online learning may not be the right choice for you.
Accreditation for Online Early Childhood Degree Programs
It's important to choose an online college program that is accredited. Accreditation is an evaluation of quality, relevancy, and rigor of a school or program, as determined by an independent third-party accreditation body. Most states require candidates to have a degree from an accredited school to become licensed.
Authorities such as the U.S. Department of Education and the Council of Higher Education examine whether an online degree program meets the predetermined standards, and their accreditations are renewed every few years. Although most online programs for ECE are accredited, there are some online colleges that do not have this distinction, so be sure to verify that any program you're considering is accredited.
Tips For Selecting an Online Program
When choosing an online program, it's wise to look for a university or college that has a history of success in teaching students in the ECE field. Contact potential schools and ask them if they have any data about job placement success after graduation.
New online programs that are not affiliated with a college or university should be examined closely for their value and accreditation.
Explore each program's requirements, including those for technology, field experience, and on-campus activities, to ensure you can meet the program's demands.
It might also be helpful to explore the delivery method of coursework. Is it synchronous, meaning you have to attend classes at specific times, or asynchronous, which means you can take courses at times that are convenient for you? If it's synchronous, you lose some of the flexibility that online programs can provide.
Ask potential schools what resources are available to online students. Many schools offer tutoring, counseling, tech support, and even discounts on equipment to online students.
Finally, it may be helpful to read reviews or speak with alumni to learn about their experiences with classes and faculty, as well as about their professional success.
Early Childhood Education Licensing
Data from the Bureau of Labor Statistics suggests that all early childhood educators must possess a license if working in a public school, regardless of the state they live in. Teachers working in a private school may or may not be required to seek licensure.
Steps to receiving a license are set by individual state departments of education.
Requirements typically include completing an approved associate or bachelor's degree, taking competency exams, and passing a background check. Required exams also vary by state. In New York, for example, applicants must pass tests on academic literacy, educating all students, content specialty, and edTPA early childhood. Many states also require early childhood educators to complete continuing education credits to renew their licenses.
What Salary Can I Earn With an Early Childhood Education Degree?
Salary potential has a lot to do with the job you choose, your experience, and your location.
For example, the Bureau of Labor Statistics (BLS) reports the following 2019 mean annual salaries for these ECE-related positions:
2019 ECE Salaries
| | |
| --- | --- |
| Preschool teachers, except special education | $30,940 |
| Preschool and daycare administrators | $50,880 |
| Preschool teachers, special education | $88,430 |
| Childcare workers | $24,040 |
Additionally, location can be a factor. The five states with the highest annual mean salaries for preschool teachers, according to BLS data for 2019, are:
New Jersey: $43,360
Connecticut: $43,080
New York: $42,330
Hawaii: $42,160
District of Columbia: $42,160
Early Childhood Educator Job Growth
Numerous studies point to the importance of early childhood learning. This increased awareness of the long-term benefits of early childhood education has led to growth in the industry.
The BLS's Occupational Outlook Handbook provides the following job growth projections in the field of early childhood education between 2018 and 2028:
| | | |
| --- | --- | --- |
| Career  | Growth  | Job Openings  |
| Preschool teachers, except special education | 7.1% | 58,100  |
| Preschool and childcare center/program administrators | 7.2% | 5,800  |
| Preschool teachers, special education | 3.5% | 2,100  |
| Childcare workers  | 2.4% | 177,900 |
We need you. The workforce needs you. Childcare services, preschool, at all levels… we need our workforce to be built up, so please join us. It's an amazing career. You will have lots of fun with children. You'll learn a lot about yourself and you won't regret it.
Meet the Expert
Linda Logan, Early Childhood Education Professional
Linda's passion for early childhood care and education spans almost 40 years. Her desire to become an ECE goes back to a college course she took on preschool children. This course provided her with the "ah-ha" moment in her life and led to a Bachelor of Science Degree in Early Childhood Education.
Since then, her career has allowed her to work with and learn from many children, families, and colleagues. 
Her experience spans directing large corporate childcare centers, teaching, coordinating a gifted child preschool program, coordinating instruction for a local Head Start program, and working at a statewide childcare resource and referral agency.
Currently, she is a statewide (Kansas) early childhood education workforce professional. In this role, she develops and creates instruction for students using an LMS (learning management system), and reaches 1,000­–1,200 participants weekly.
She continues to look forward to learning and sharing information to make a difference in children's lives through quality workforce training and supporting quality early childhood and education programs.
When she's not working, she enjoys her family, photography, social media outlets, collecting (and sharing) young children's picture books, and learning from early childhood philosophies and programs around the world.
<!- mfunc feat_school ->

Featured Programs:

Sponsored School(s)

<!- /mfunc feat_school ->