Vocational Education Teacher Programs
Start your path to teaching today and request information from the accredited schools! EducationDegree.com strives to give you the information you need to make an informed decision regarding your degree of education.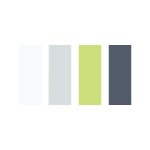 If you have years of experience in an occupation or vocation and desire to share your expertise with students, a specialty degree in vocational education can begin your career as a valued and respected educator. Vocational education provides real-world experience for students that translates quickly into employment for people in their communities. A specialty degree in vocational training can prepare you to effectively teach students with well-planned curriculum, lesson plans and teaching materials.
Although more people than ever are seeking higher education, experts argue that the gap between employment and degree preparation is growing wider. As reported in Forbes Magazine, companies are expressing that new graduates in the workforce are grossly under skilled and may not be employment ready. Vocational training is a real-world solution that prepares students for skilled positions and prepares them for the workforce.
Vocational training in the United States dates back to before our nation's birth when colonial youth were apprenticed to master craftsmen to learn trades such as blacksmithing. Today, the U.S. Department of Education reports there are over 15 million students in career and technical education programs across the country. Vocational educators facilitate the training and instruction these students need to prepare for 21st century careers.
Vocational/Technical Education Job Description
Vocational educators train students to enter a particular career. They are also called career and technical educators. Vocational educators teach at the middle, secondary, and post-secondary levels. They may work in traditional middle and high schools, at community colleges, or in regional career and technical schools.
Vocational educators prepare students for a wide variety of careers in agriculture, family and consumer science, healthcare, technology and trade and industry. Some instruction is delivered in a traditional classroom setting, but vocational educators also spend a great deal of time instructing and supervising students in other settings. In the laboratory, vocational educators give students tasks based on their classroom learning. For example, nursing students might practice blood-typing.
Another important facet of vocational education is experiential or work-based learning. Vocational educators supervise students in a variety of hands-on learning environments. Child development students might run an on-site, daycare center. Culinary arts students may operate a for-profit cafeteria. Vocational educators also assist students with job placement and serve as sponsors for co-curricular student organizations that reinforce career training.
Vocational/Technical Education Requirements
Like all other types of teachers, vocational educators must be licensed by the state in which they work. The typical route to becoming a vocational educator is to earn a bachelor's degree of education through an approved teacher education program. Most states now offer alternative licensing options for candidates who don't hold an education degree but do have appropriate work experience. Vocational educators must be highly knowledgeable and experienced in their career specialty.
Vocational/Technical Education Career Outlook
There were 115,000 vocational educators in 2008 according to the U.S. Bureau of Labor Statistics. At the middle school level, the number of vocational teachers is expected to grow by three percent through 2018. At the secondary level, employment should grow by 10 percent through 2018. Although those figures represent slow to average growth, the job outlook is still favorable due to a large number of expected retirements. The bureau reports that the median annual salary for middle school vocational educators was $47,800 in 2008. For secondary vocational educators that figure rose to $51,500.
Vocational/Technical Education Trends
A common misperception is that vocational education is only for the non-college-bound student. In fact, two-thirds of all graduates of career and technical programs enter some form of postsecondary school according to the Association for Career and Technical Education. Still, the U.S. Bureau of Labor Statistics suggests that increased emphasis on student achievement in core academic subjects may slow the growth and development of career specific training.
Online Vocational Education Programs
If you currently hold a bachelor's degree, you can earn an online master's or doctorate degree to teach vocational education. Available for both aspiring and current educators, vocational degrees may focus on information technology, management of human resources and more.
Each type of online vocational education degree is different. Classes may cover topics such as organizational management, information systems management or intercultural communication. The majority of online programs in vocational education include a capstone project and/or internship once all other units are successfully completed. Depending on a student's work ethic and schedule, master's and doctorate degrees may take as little as 18 months or as long as two-and?a-half years to complete.
Online Vocational Education Degree Options
Three schools offering online degrees in vocational education include Abilene Christian University, Capella University and Ottawa University.
Abilene Christian University offers a Master of Science in organizational and human resources development. This program teaches students about workplace dynamics, including conflict resolution, organizational behavior, negotiation and mediation. Students may also opt for a one-week residency to add a certificate in conflict resolution to their diploma.
The Ph.D. in information technology education offered by Capella University is ideal for educators who wish to teach at the postsecondary level, but is also useful for teaching the subject to high school students. Courses include design methods, research and analysis, technical foundations and IT management.
Ottawa University's Master of Arts in human resources is offered by the university's School of Business and aims to train students in professional excellence. Courses cover topics such as employment law, professional ethics, career development and applied case studies.
Curriculum for Vocational Education
As a skilled vocational educator, you can share your expertise with your students by providing hands-on experience, knowledge and proven methods of teaching. To ensure that your area of instruction is appropriately conveyed to your students, a specialty degree in vocational education can provide you with the teaching skills of organization, planning and implementation necessary for a successful classroom experience. Courses in your curriculum may include the following:
Introduction to Teaching
This course introduces the expert of their vocation to the philosophical, theoretical and historical aspects of teaching. Understanding how people learn and assess information is an integral component to the presentation of learning materials, building on prior knowledge and the assessment of the level of the learning experience of your students. History of learning provides trends of current practices of education and presents a framework of how teaching has evolved. Prospective teachers are familiarized with the three domains of teaching; professional knowledge and understanding, professional practice and professional values. In addition, you will be introduced to the current trends and legislation of education at the state and federal level.
Principles and Methods of Teaching
Aspiring teachers learn the importance of providing different teaching styles to ensure that teaching methodologies create successful lesson planning, homework assignments and learning materials. Steps to building knowledge in your students may require research that is grounded in learning theories and principles of education. Methods of teaching show prospective educators how to provide:
Interesting, lively lessons that keep the focus of your students
Increase the interaction of students and lessen the workload for teachers
Include every learning style in your presentations
Involve students in the learning process
Encourage collaboration from students in real-world situations
Curriculum Instruction and Design
This course provides aspiring teachers with the learning theories and research that provide the guidelines for effective instructional design and implementation. The purposeful and careful planning in the design of curriculum is both a science and an art. Firstly, you will learn how to identify the order of information that needs to be presented in the classroom.
The design of curriculum reflects the intentions of the activity, course or experience that will provide students with the appropriate information at their particular level of knowledge. Students learn as individuals in a step-by-step process as they build on prior knowledge. Curriculum, learning materials and course instruction is designed by teaching models and conceptual framework patterns.
Teaching Vocational Students with Special Needs
All students deserve a rich education that is appropriate to their level of achievement. As an educator, you may be required to identify students with special needs and adapt lessons, activities and curriculum to assist them with learning. Special needs may apply to physical, emotional or developmentally challenged children or adults. This class helps the prospective instructor to recognize exceptional students that require alternate strategies in the learning process. Assessment techniques are presented to assist the special learner with their personal goals, learning objectives and adaptive learning style. Information may also discuss the need for reporting to appropriate agencies, contacting community resources or other agencies that may apply.
Evaluation and Testing for Vocational Programs
Curriculum, lessons and activities are measured for effectiveness by educational research methods that include interpreting test scores, constructing classroom selection and evaluating student feedback. Vocational instruction often requires hands-on training, classroom activities and experience in the field to promote the full scope of training. Instructors use teaching models to design effective classroom activities and lessons that provide the learning objectives for their students. Evaluation tools are used to measure the effectiveness of teaching methods, student collaboration and learning materials. The testing of curriculum, courses and learning methods is a contiguous process that requires frequent redefining to assure successful learning is accomplished.
Vocational training is an invaluable source of teaching that is highly valued by the educational community and provides real-world experience for employment preparation. With a specialty degree in vocational education, you may find a lucrative career by sharing your expertise with children and adults.
At the bottom of the page you'll find our school listings to help you find the best school. Be sure to request information from multiple schools to help make an informed decision.
Useful Resources