How to Become a Teacher
Almost every person can remember an educator who made a personal difference in their life. The teachers you remember fondly probably had patience, the ability to explain things clearly, the energy and flexibility to interact with large groups of students of all ages and backgrounds, and the passion to pass their learning on to their students.
Does that description sound like it was written with you in mind? Then you might have what it takes to embark on a career—a calling, really—as a teacher.
On this page we answer all your questions about how to become a teacher: types of degrees, what degree programs entail, alternate routes to becoming a teacher, and becoming licensed.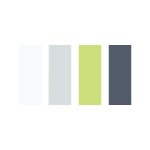 I Want to Be a Teacher: Where Do I Start?
The first step in your journey to becoming a teacher is to consider which grade level you'd like to teach. This decision will determine the day-to-day experience you'll have as an educator, as well as the educational path you will need to take.
If you choose to work with younger kids in elementary school, your degree program will prepare you for teaching all core academics to a group of children. Because they will be in your class most of the day, you'll get to know individual students intimately.
If you determine you're better suited for older grades, the degree program you choose will focus on the subject matter you decide you want to teach. Perhaps you'll teach history, social studies, or language arts to the next generation of curators, authors, and academics, or math to budding engineers. Or, maybe you will teach science at the high school level, specializing in biology, chemistry, or physics. The increasing emphasis on STEM (science, technology, engineering, math) programs means more teachers in these disciplines are needed.
Within every discipline, there are multiple paths you could follow—and some you might not even be aware of. For more information about career opportunities, check out our careers page.
If your passions and talents steer you on a more specialized path, you might pursue a narrow area of expertise such as English as a Second Language (ESL) or special education. There are degrees specifically geared toward preparing you to succeed in these careers.
What Degree Do You Need to Be a Teacher?
The minimum educational requirement is usually a bachelor's degree, although you may not need one to teach pre-school. Some students dive right into a four-year program, while others pursue a two-year associate degree for the basics and then transfer to a college or university to finish the last two years.
Although you're probably just beginning to think about what you want, it's important to get a feel for which degrees you might need in the future to achieve your long-term goals. Since the phrases "plan ahead" and "do your homework" will become part of your regular vocabulary as a teacher, start by following the advice that future you will give to countless schoolchildren down the line.
This table introduces you to the education levels required for different career paths.
Degree
Why Would I Want to Earn This Degree?
Bachelor's
You want to teach at an elementary school.
You want to teach at a middle school or high school.
You want to complete the first step of an educational career path that requires a master's degree.
Master's
You want to teach at the college level.
You want to work as an administrator.
You've already completed a bachelor's program and want to enter the teaching field with an exceptional resume that opens you to the best schools at the highest wages.
Doctorate
You're an educator pursuing work as an administrator.
You want to teach at the university level.
You want to work in fields that involve research and policy as they pertain to education.
Alternative Certificate
You want to become a teacher and you have a degree, but you don't have a background in education.
You live in a state that permits alternative teacher certification.
Steps to Becoming a Teacher
There are two basic routes to becoming a teacher: the traditional route and an alternative route. The traditional route is to get a teaching degree—a bachelor's degree that includes a teacher preparation program—and obtain a license to teach. Alternative routes provide ways for college graduates in fields other than education to become public school teachers. Like the traditional path, it requires learning how to be a teacher, getting classroom experience, passing an exam, and obtaining approval from the state. Either way, each state sets its own requirements. They vary from state to state, so be sure to check the requirements for the state you want to teach in. 
Traditional Route
If you choose to follow the traditional path to becoming a teacher, you'll take these steps:
Check State Requirements
Take a look at the different requirements for early, secondary, and post-secondary teaching licenses in the state you'd like to work in. Many states require a bachelor's degree in early childhood education for elementary school teachers, for example, whereas some states require high school teachers to eventually earn a master's degree either in secondary education or the field in which they teach.
Find a School
Your interests, personality, talents, and career goals all play a role in selecting the college that's right for you. It's important to research many schools before you choose one. After all, your decision will impact the rest of your life.
Think about whether you want to go to a big school or would prefer a smaller one. Consider a school's location, student population, and class sizes. Check its reputation in your area of interest, its support services, and its job placement rate.
Earn a Bachelor's Degree
Which degree do you need to be a teacher? In most cases you'll need at least a bachelor's degree. You can major in educating students in a particular age group, such as elementary or early childhood. If you're interested in teaching high school you can choose a degree in secondary education or major in the subject you wish to teach. Those wishing to teach at the college level will also need to complete a master's degree or doctoral degree.
Practical experience is an important component of teacher preparation. Student teaching provides real classroom experience under the supervision of certified teachers. It's a requirement for licensure in many states.
Get Your Teaching License
Public school teachers are required to be licensed. Since education in the U.S. is typically viewed as a state and local issue, requirements for a teaching license vary from state to state. States will require you to pass standardized Praxis exams, the state's own tests, or a combination of the two. Be sure to check your state's requirements. 
Alternative Routes to Becoming a Teacher
Sometimes people decide later in their career that they would like to make the shift to become a teacher. If this sounds like you, your quickest route to becoming a teacher is probably by earning an alternative certification. Assuming you already have a bachelor's degree in something other than education:
Check your state's policies for alternative teaching certificates
If you've decided on an alternative certification, make sure it's approved in your state
Complete student teaching or residency alongside a mentor teacher
Complete state licensure exam
Depending on your geographical location, there are a number of alternate routes to becoming a teacher. Programs like Teach for America, for example, offer alternative pathways to the classroom for teachers who willing to serve in high-need areas. In all cases, the alternative path to teaching requires a bachelor's degree (it just doesn't have to be in education).
Many cities offer alternative paths to certifications that help to further specific goals for their public school districts. Boston, for example, seeks to attract a diverse teaching staff that reflects the racial and ethnic composition of its students. In exchange for attending unpaid training sessions on Saturdays for approximately one year, aspiring teachers are placed in paid positions the following year and are awarded preliminary licensure upon passing the Massachusetts teaching exam.
If you're interested in alternative teaching certifications, be sure to check out our alternative certification page.