Teaching Programs in Pennsylvania
Although education is important in all parts of the United States, some states put more into their education system than others. Pennsylvania, for example, is an excellent state in which to be a teacher. The state just overhauled their pension system to provide more money to the education system every year. This is expected to pay off in many ways and strengthen the future workforce of Pennsylvania.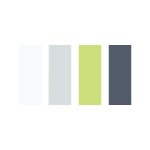 When you start your teaching career in a state that values your work, you can benefit from the support of legislators, parents, and the community. Take the first step in your new career and get information from teaching programs in Pennsylvania.
When you decide to earn a teaching degree, you must choose an age range that you want to teach. With a Bachelor's degree or Master's degree, you become an expert in that particular stage of child development and how children at that stage learn. Different specialty areas in Pennsylvania include early childhood, elementary education, secondary education, post-secondary education, and special education.
As you move through your curriculum, you build a strong foundation of teaching skills and techniques. Some of the classes that you may take as an undergraduate student include Instructional Technology, Teaching Reading in Elementary Schools, Supporting Learning and Behavior in the Classroom, Literacy and Language Development in Young Children, and Conceptual Foundations of Teaching. You bring all of your knowledge together in your final semester of school, in which you complete a student teaching experience at a nearby school.
Immediately after being accepted to a teaching program, you may want to explore financial aid options to avoid missing deadlines. A significant source of funding in Pennsylvania is Pennsylvania Partnerships for Children.
Through at least 2022, the job outlook for teachers may remain stable in Pennsylvania. This is reflected in a predicted 5% boost in job openings for elementary school teachers and the creation of over 1,300 secondary school jobs per year through 2022 (O*Net, 2015).
Getting involved in the education community of Pennsylvania is an excellent way to develop your skills, find out what employers expect, and learn about Pennsylvania education culture. You may benefit from joining the Pennsylvania State Education Association.
Elementary School Teachers in Pennsylvania: $59,050 per year (BLS, 2015)
Secondary School Teachers in Pennsylvania: $60,290 per year (BLS, 2015)
Post-Secondary Teachers in Pennsylvania: $58,790 per year (BLS, 2015)
Teacher Training Programs in Pennsylvania
Grand Canyon University Online: Students at Grand Canyon Online University can earn either a Bachelor's degree or Master's degree in a variety of fields. Some of the most popular Grand Canyon University Online programs available focus on fields like elementary education, special education, educational leadership, and instructional technology. Currently, the Grand Canyon University graduation rate is 30%.
Penn State University: With the variety of Penn State online degree programs offered at this school, working students may still have the freedom to advance their education. Online grad school Penn State offerings include educational leadership, higher education, children's literature, English, social studies, and world language education. Penn State education programs are also available at the Bachelor's degree level.
University of Pennsylvania: Through the University of Pennsylvania, students may explore dozens of graduate-level programs. There are offerings in educational linguistics, education policy, professional counseling, school leadership, literacy and reading, learning technology, and education research.
Major Pennsylvania Cities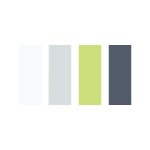 Additional Education Degree Schools in Pennsylvania
Albright College
(Reading, PA)
Special Ed

Alvernia University
(Reading, PA)
Arcadia University
(Glenside, PA)
Administration, Art, Career/Vocational, Curriculum/Instruction, English/Language Arts, ESL/TESOL, History/Social Studies, Instructional Technology, Math, Music, Reading/Literacy, Science, Special Ed, Speech/Communications

Baptist Bible College and Seminary
(Clarks Summit, PA)
Administration, Curriculum/Instruction, ESL/TESOL, Music, Phys Ed/Health, Reading/Literacy, School Counseling/Psychology, Speech/Communications

Bloomsburg University of Pennsylvania
(Bloomsburg, PA)
NCATE accredited

Business, Curriculum/Instruction, Instructional Technology, Phys Ed/Health, Reading/Literacy, School Counseling/Psychology, Science, Special Ed, Speech/Communications

Bucknell University
(Lewisburg, PA)
Administration, Adult/Higher Ed, Curriculum/Instruction

Cabrini College
(Radnor, PA)
Administration, Curriculum/Instruction, English/Language Arts, History/Social Studies, Math, Reading/Literacy, Science, Special Ed, Speech/Communications

California University of Pennsylvania
(California, PA)
NCATE accredited

Administration, Career/Vocational, English/Language Arts, Foreign Languages, History/Social Studies, Math, Phys Ed/Health, Reading/Literacy, School Counseling/Psychology, Science, Special Ed, Speech/Communications

Carlow University
(Pittsburgh, PA)
Administration, Art, Curriculum/Instruction, English/Language Arts, ESL/TESOL, History/Social Studies, Math, Science, Special Ed, Speech/Communications

Carnegie Mellon University
(Pittsburgh, PA)
Music

Cedar Crest College
(Allentown, PA)
Art, Curriculum/Instruction, English/Language Arts, Foreign Languages, History/Social Studies, Math, Science

Chatham University
(Pittsburgh, PA)
Administration, Curriculum/Instruction, English/Language Arts, History/Social Studies, Math, School Counseling/Psychology, Science, Special Ed

Chestnut Hill College
(Philadelphia, PA)
Curriculum/Instruction, Instructional Technology, Special Ed

Cheyney University of Pennsylvania
(Cheyney, PA)
NCATE accredited

Clarion University
(Clarion, PA)
NCATE accredited

Administration, Curriculum/Instruction, English/Language Arts, Foreign Languages, History/Social Studies, Math, Reading/Literacy, Science

Delaware Valley University
(Doylestown, PA)
Administration

DeSales University
(Center Valley, PA)
Curriculum/Instruction, English/Language Arts, ESL/TESOL, Foreign Languages, History/Social Studies, Math, Science, Special Ed, Speech/Communications

Duquesne University
(Pittsburgh, PA)
NCATE accredited

Curriculum/Instruction, English/Language Arts, ESL/TESOL, Instructional Technology, Reading/Literacy, School Counseling/Psychology, Science, Special Ed

East Stroudsburg University
(East Stroudsburg, PA)
NCATE accredited

History/Social Studies, Instructional Technology, Phys Ed/Health, Reading/Literacy, Science, Special Ed

Eastern University
(St. Davids, PA)
Administration, Phys Ed/Health

Edinboro University of Pennsylvania
(Edinboro, PA)
NCATE accredited

Art, Curriculum/Instruction, English/Language Arts, History/Social Studies, Math, Reading/Literacy, Science, Special Ed

Gannon University
(Erie, PA)
Curriculum/Instruction, Reading/Literacy

Geneva College
(Beaver Falls, PA)
Administration, Adult/Higher Ed, Curriculum/Instruction, Reading/Literacy, School Counseling/Psychology, Special Ed

Gratz College
(Melrose Park, PA)
Curriculum/Instruction

Gwynedd-Mercy College
(Gwynedd Valley, PA)
Administration, Business, Career/Vocational, Curriculum/Instruction, History/Social Studies, Math, Reading/Literacy, School Counseling/Psychology, Science, Special Ed

Holy Family University
(Bensalem, PA / Newtown, PA / Philadelphia, PA)
TEAC accredited

Administration, English/Language Arts, ESL/TESOL, Foreign Languages, History/Social Studies, Math, Phys Ed/Health, Reading/Literacy, Science, Special Ed

Immaculata University
(Immaculata, PA)
Administration, Curriculum/Instruction, Special Ed

Indiana University of Pennsylvania
(Indiana, PA)
Adult/Higher Ed, Business, Career/Vocational, Curriculum/Instruction, English/Language Arts, Phys Ed/Health, Reading/Literacy, School Counseling/Psychology, Special Ed, Speech/Communications

King's College
(Wilkes-Barre, PA)
NCATE accredited

Curriculum/Instruction, ESL/TESOL, Math, Reading/Literacy, Science

Kutztown University of Pennsylvania
(Kutztown, PA)
NCATE accredited

Art, Curriculum/Instruction, Instructional Technology, Reading/Literacy, School Counseling/Psychology, Special Ed

La Salle University
(Philadelphia, PA)
Adult/Higher Ed, English/Language Arts, Foreign Languages, History/Social Studies, Math, Reading/Literacy, Science, Special Ed, Speech/Communications

Lancaster Bible College and Graduate School
(Lancaster, PA)
ESL/TESOL, School Counseling/Psychology

Lebanon Valley College
(Annville, PA)
Music, Science

Lehigh University
(Bethlehem, PA)
Administration, Business, Curriculum/Instruction, Instructional Technology, School Counseling/Psychology, Special Ed

Lincoln University of Pennsylvania
(Lincoln University, PA)
ESL/TESOL, Reading/Literacy

Lock Haven University
(Lock Haven, PA)
NCATE accredited

Special Ed

Mansfield University of Pennsylvania
(Mansfield, PA)
NCATE accredited

Art, English/Language Arts, History/Social Studies, Music, Special Ed

Marywood University
(Scranton, PA)
NCATE accredited

Administration, Adult/Higher Ed, Art, Career/Vocational, Curriculum/Instruction, English/Language Arts, Foreign Languages, History/Social Studies, Math, Music, Phys Ed/Health, Reading/Literacy, Science, Special Ed, Speech/Communications

Mercyhurst College
(Erie, PA)
Curriculum/Instruction, ESL/TESOL, Science, Special Ed

Messiah College
(Grantham, PA)
Art, ESL/TESOL, Music, Special Ed

Millersville University
(Millersville, PA)
NCATE accredited

Administration, Career/Vocational, Curriculum/Instruction, English/Language Arts, Foreign Languages, Gifted & Talented, History/Social Studies, Math, Reading/Literacy, School Counseling/Psychology, Science, Special Ed

Misericordia University
(Dallas, PA)
TEAC accredited

Special Ed

Moore College of Art and Design
(Philadelphia, PA)
Art

Moravian College & Theological Seminary
(Bethlehem, PA)
Curriculum/Instruction

Neumann University
(Aston, PA)
Administration, Curriculum/Instruction

Penn State Berks
(Reading, PA)
Administration, Adult/Higher Ed, Career/Vocational, Curriculum/Instruction, ESL/TESOL, History/Social Studies, Math, Reading/Literacy, School Counseling/Psychology, Science, Special Ed

Penn State Great Valley
(Malvern, PA)
Administration, Curriculum/Instruction, Reading/Literacy, Science, Special Ed

Penn State Harrisburg
(Middletown, PA)
NCATE accredited

Curriculum/Instruction, English/Language Arts, Phys Ed/Health, Reading/Literacy

Penn State Lehigh Valley
(Fogelsville, PA)
Administration, Adult/Higher Ed, Curriculum/Instruction, ESL/TESOL, History/Social Studies, Math, School Counseling/Psychology, Science, Special Ed

Pennsylvania State University
(University Park, PA)
Administration, Adult/Higher Ed, Art, Curriculum/Instruction, History/Social Studies, Math, Reading/Literacy, School Counseling/Psychology, Science, Special Ed

Philadelphia Biblical University-Langhorne (Langhorne, PA)
Administration, Business, English/Language Arts, ESL/TESOL, History/Social Studies, Math, Music, Phys Ed/Health, School Counseling/Psychology

Point Park University
(Pittsburgh, PA)
Administration, Curriculum/Instruction, English/Language Arts, History/Social Studies, Math, Science, Speech/Communications

Robert Morris University
(Pittsburgh, PA)
TEAC accredited

Administration, Career/Vocational, Curriculum/Instruction, English/Language Arts, Math, Phys Ed/Health

Rosemont College
(Rosemont, PA)
Curriculum/Instruction, ESL/TESOL, School Counseling/Psychology

Saint Francis University
(Loretto, PA)
TEAC accredited

Administration, Reading/Literacy, Special Ed

Saint Joseph's University - Online
(Philadelphia (Online), PA / Philadelphia, PA)
Administration, Art, English/Language Arts, Foreign Languages, History/Social Studies, Instructional Technology, Math, Reading/Literacy, Science, Special Ed

Saint Vincent College
(Latrobe, PA)
Administration, Curriculum/Instruction, Science, Special Ed

Salus University
(Elkins Park, PA)
Seton Hill University
(Greensburg, PA)
TEAC accredited

Business, Career/Vocational, Special Ed

Shippensburg University
(Shippensburg, PA)
NCATE accredited

Administration, Curriculum/Instruction, English/Language Arts, Foreign Languages, History/Social Studies, Math, Reading/Literacy, School Counseling/Psychology, Science, Special Ed, Speech/Communications

Slippery Rock University
(Slippery Rock, PA)
NCATE accredited

Math, Reading/Literacy, School Counseling/Psychology, Science, Special Ed

Temple University
(Philadelphia, PA)
NCATE accredited, TEAC accredited

Career/Vocational, ESL/TESOL, Music, Reading/Literacy, Special Ed

The University of the Arts
(Philadelphia, PA)
Art, Music

University of Pennsylvania
(Philadelphia, PA)
Curriculum/Instruction, English/Language Arts, ESL/TESOL, History/Social Studies, Math, Reading/Literacy, School Counseling/Psychology, Science, Speech/Communications

University of Phoenix
(Harrisburg, PA / Levittown, PA / Philadelphia, PA / Pittsburgh, PA / Washington, PA / Wayne, PA)
Administration, Adult/Higher Ed, Art, Curriculum/Instruction, English/Language Arts, Math, Reading/Literacy, Special Ed

University of Pittsburgh
(Pittsburgh, PA)
TEAC accredited

Foreign Languages, History/Social Studies, Math, Reading/Literacy, Science, Special Ed, Speech/Communications

Villanova University
(Villanova, PA)
Administration, English/Language Arts, Foreign Languages, History/Social Studies, Math, Science

Waynesburg University
(Waynesburg, PA)
West Chester University of Pennsylvania
(West Chester, PA)
NCATE accredited

Curriculum/Instruction, Special Ed

Westminster College
(New Wilmington, PA)
Administration, Curriculum/Instruction, English/Language Arts, History/Social Studies, Reading/Literacy, School Counseling/Psychology

Wilkes University - Online
(Wilkes-Barre, PA)
Administration, Business, Curriculum/Instruction, English/Language Arts, Foreign Languages, History/Social Studies, Math, Reading/Literacy, Science, Special Ed

Wilson College
(Chambersburg, PA)
York College of Pennsylvania
(York, PA)
Administration, Reading/Literacy