How To Get an Art Education Degree
If you have a passion for art that you desire to share with others, consider a career as an art teacher. Art teaches children to express their thoughts and communicate well before their language develops for conversation. As an art teacher, you may experience how adolescents learn through their thoughtfully and carefully designed artwork.
Art teachers work in public and private schools and enjoy the autonomy of a self-designed classroom. You may teach art to a specific population of students or at a secondary school level. As reported in the U.S. Department of Education, the Arts in Education national program strives to offer all students art education, even those with disabilities. Therefore, art teachers may elect to work with special education students such as those with autism, activity deficit disorder or other learning disabilities. Art teachers may also choose to assist gifted children to express themselves through their artwork.
The arts – whether visual, musical or dramatic – are forms of self-expression central to every civilization. Exposure to the arts is widely accepted as key to a well-rounded education, and a steady stream of research indicates that arts education improves overall academic performance. Music, drama and visual arts teachers help students discover and develop their own artistic skills and foster a life-long appreciation for the arts.
If you want to start your career as an art teacher, use our listings below to get school information and compare your options. When comparing schools, search for programs that match your career goals and lifestyle.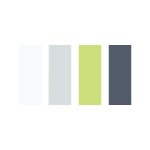 Art Education Job Description
Arts teachers may specialize in visual arts, music or drama at the elementary, middle or secondary level. They may teach in a single school or travel from school to school within a district. Instruction tends to be generalized at the elementary level and grow increasingly specialized at the middle and secondary levels.
Depending on their specialization, art teachers fill a variety of roles in a school. In addition to teaching classes in theory, history or music appreciation, they may direct plays and musicals or oversee the school band or orchestra.
Art Education Requirements
Art, music and drama teachers at both the elementary and secondary levels are subject to the same state licensing requirements as other teachers.
All 50 states require that public school teachers be licensed. Arts teachers in private schools do not have to be licensed. Licensing requires a bachelor's degree of education from an approved teacher education program, a student teaching internship and a passing score on a competency test. Regular professional development is required to maintain an active teaching license.
Art Education Career Outlook
A 2017 study by the American Association for Employment in Education found that the supply of art teachers is relatively balanced with demand. However, you can still find a lucrative art teaching position in certain states.
The salaries of art teachers often depend on the level of education you plan to teach. According to the BLS, the median annual salary for elementary school teachers in 2017 was $56,900 whereas high school teachers made a median salary of $59,170. Postsecondary art and music teachers, on the other hand, make a mean annual wage of $78,720 (BLS, 2017).
The type of school you teach at may also affect your salary. Private school teacher salaries are generally higher than those of public schools. If you choose to teach at a religious organization, however, you may earn a slightly lower salary (BLS, 2017).
As with other teaching specialties, art teachers will find the most job opportunities if they are geographically mobile and willing to consider positions in rural or less desirable school districts. If you're looking for the highest possible salary as an art teacher, the following states pay postsecondary art teachers the highest salaries (BLS, 2017):
California
Massachusetts
New York New Hampshire
Ohio
Arizona
Art Education Trends
Despite perceptions that schools are cutting arts education programs, art instruction has seen a resurgence in an effort to create well-rounded students.
A recent study by the National Assessment of Educational Progress found that the frequency of music and visual arts instruction among eighth-grade students attending schools where such instruction was offered held steady between 2008 and 2016.
In fact, art has been shifted into a more important role in recent years. With more teachers focusing on art in common core courses, students are often asked to read, write and report on art subjects during other classes (NAEA, 2018). Art education teachers may also now create lesson plans that focus on instruction that is twofold, focusing on history and painting, for example.
Online Art Teacher Degree Programs
Whether you are an art educator already working in the classroom or a working artist looking to become an educator, there is likely an online art education program to meet your needs.
Using a variety of technology, including email, live chats, discussion forums and Web-based courses accessible at any time, online art education programs deliver the same content as traditional, campus-based programs but in a more flexible format.
Most online art education programs include courses on art history and the philosophy and pedagogy of art education, as well as studio electives in various art disciplines. Many also require a student teaching practicum and/or a comprehensive studio project. It's possible to complete an online art education degree in as little as two years.
To ensure a program meets established national standards, look for accreditation by the National Association of Schools of Art and Design and/or the National Council for Accreditation of Teacher Education. Also, make sure the program you choose has strong student support services. A 2015 U.S. News Report article on online teacher preparation programs explains exactly which support services, like library resources and technical support, are essential to student success in online programs.
Curriculum Information for Art Education
The curriculum for an art teacher is designed to assist the aspiring educator to teach their area of expertise. Teachers use art as a medium for education that is guided by learning theories and educational research. Your curriculum may include the following courses:
The History of Art
As a window in time, art history depicts the social changes and events that influenced the great artists of their time. Historical works of art also provide a glimpse into the cultural influences, dramatic events and the issues of an era. The examination of the history of artists reveals the significance of the contributions that they made and the societal confluence of their day.
As a teacher, you may explore the role of art in the classroom and the monumental impact it provides on critical thinking skills and the development of visual analysis. Through the guidelines of theoretical frameworks and learning theories, art teachers design lesson plans and classroom activities that are child-centered and appropriate for the level of learners.
Methods of Teaching
Art teachers use an array of methods for teaching each individual child. The choice-based approach supports multiple modes of teaching and learning. As a teacher, you may approach your students with direct or indirect learning, group sessions or teach the entire class. Learning theories guide you to select the appropriate method and adapt the technique for individual learners.
Known as Teaching for Artistic Behavior, art teachers use psychology, sociology and learning theories to assess the motivation and abilities of their students. The four basic contexts of this approach are as follows:
Personal Context
Pedagogical Context
Classroom Context
Assessment
Child Psychology and Development
This class may explore the cognitive, mental and emotional aspects of children and adolescents as it pertains to education. Through grand theories of learning, the development of infants to adults is explored. Although each child may develop in different stages of growth at separate rates, a timeline of events is defined and the influence on behaviors is identified.
Adolescence is a remarkable time of behavior that is influenced by several factors. Children may need adaptive techniques in creating artwork from lack of motor coordination, discerning social skills or learning disabilities. As an art teacher, you may be expected to identify common learning disabilities in your students and adapt the classroom as necessary.
Art Curriculum and Instruction
The construction of course planning, learning materials and curriculum is guided by learning theories, education research and conceptual frameworks for education. You may explore the need for the design of a rational sequence in classroom activities and assignments that allow students to build knowledge from previous lessons. Curriculum design is constructed by the appropriateness of learners, their level of ability and may be adapted for individual students with special needs.
Designing a curriculum with intentional, reflective choices allows you to achieve the goals and objectives you have selected for the class. Using learning theories to construct activities that are integral to the course experience may help students identify and approach their goals.
Evaluation and Assessment
As your program progresses, you may learn how to implement your curriculum design and evaluate the success of the course or activity. Through educational research, teachers weigh validity, course objectives and student response to redesign the class curriculum if necessary. With evaluation instruments grounded in research, teachers learn the continuous process of modifying the courses and activities to reach the objectives of the classroom.
Your program may include a teaching practicum that will provide you with real-world experience in a functioning classroom. A project may include the designing of your course or activity, implementing the plan in the classroom and evaluating the results through learning theories and evaluation tools.
Useful Resources