How to Become a Special Education Teacher
As every teacher knows, students are not "one size fits all"—they have different interests, talents, and needs. The challenge of meeting the needs of all students can be a difficult one for teachers.
This is especially true with special needs students. The reality is, most classroom teachers are not trained to work with the students who fall within this broad category.
That's why special education (SPED) teachers are so important. Not only are they equipped to teach special needs students, but they also interface with other teachers, school administrators, and family to advocate for and promote the interests and needs of this student population.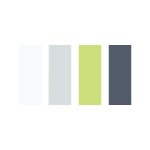 Special Ed Teacher Job Description
Although a special education teacher's job description can vary, all SPED teachers work with youth who have cognitive, emotional, and/or physical disabilities ranging from mild to severe.
These disabilities include autism, mental retardation, speech impairment, dyslexia, deafness, and blindness.
One of the first steps special ed teachers take is to develop an Individualized Education Program (IEP) for each student. IEPs are roadmaps for student achievement that account for each student's needs and abilities. Special ed teachers adapt the general education curriculum and teaching techniques to accommodate individual student IEPs.
Some specific tasks that a special ed teacher might undertake include:
Using techniques such as behavior modification and positive reinforcement to teach socially acceptable behavior
Employing instructional strategies that foster the development of motor skills, language, cognition, and memory
Assessing student progress to prepare reports and maintain student records
Developing activities and assignments
Special ed teachers serve as a resource for general education teachers, and they coordinate with other service providers such as social workers, psychologists, and therapists. They may work as a support teacher in a general education classroom, in a self-contained special education classroom, or in a resource room. Some special ed teachers work in residential facilities or tutor homebound or hospitalized students.
There are many roles you can play as a special ed teacher. Some of these are discussed in the diagram below.
Special Ed Teacher Requirements
There are several basic components to becoming a special education teacher:
Education
Experience
Licensing
Education
Colleges and universities offer special education degrees at the undergraduate, graduate, and doctoral levels. Most states require a four-year bachelor's degree in special education, but some require a master's degree in special education or a fifth year of graduate-level training.
Bachelor's Degree
This four-year degree can prepare you to be a general education teacher, or you can focus specifically on special education or related areas such as early childhood. At this point you generally won't specialize with regard to population type. Instead, you will take general special education courses that provide knowledge about all aspects of special needs youth.
General teaching courses may include:
Foundations of teaching
Effective teaching practices
Instructional planning
Theory of learning
Technology in the classroom
Courses specific to special education may include:
Professional, legal, and ethical considerations
Behavioral support strategies
Assessment and early intervention
Introduction to autism
Types of disabilities
Master's Degree
As mentioned above, many schools require a master's degree. Typically, at this point in your education you will decide which of these specialty areas you will focus on:
Early childhood
Mild to moderate disabilities
Moderate to severe disabilities
Visual impairment or blindness
Deaf or hard of hearing
You might also define the age group you want to work with.
Other Degree Options
Graduate certificate: It is possible to skip over the master's degree step by getting a graduate certificate. This is a diploma that lets you specialize in an area such as special education. It is shorter than a master's program, taking anywhere from a few months to a year. However, you need to make sure this certificate will meet your state requirements for becoming a teacher.
Education Specialist Degree (Ed.S.): If you have your master's degree, want to continue your education, but don't have the time or resources to earn a Ph.D., an Education Specialist Degree might be right for you. This degree is highly specialized, so you can gain in-depth knowledge about the particular special education area you are interested in.
Doctorate: A Doctor of Philosophy in Education (Ph.D.) generally focuses on research. This degree is for those who want to teach at the post-secondary level or conduct research. A Doctor of Education (Ed.D.) is geared toward those who are interested in leadership positions.
Online Special Education Degrees
There are many online options for those pursuing special education degrees. At the bachelor's and master's levels these programs are usually hybrids, meaning some classes can be taken online, but others require on-campus attendance or school internships.
Often people who are already working as teachers will seek out online programs since these programs provide flexibility and offer scheduling options. Depending on how much time you can spend on coursework, an online bachelor's degree program may be completed in three to four years, while online master's and doctorate degrees can take 18 months to two years to finish.
Before enrolling in an online special education program, make sure online education is the right path for you. Those who need little external motivation are most successful with online programs. Those who are not as self-disciplined may be better off with an on-campus program.
Paying for Your Special Education Degree
There are many scholarship opportunities available to help you pay for your special education program at both undergraduate and graduate levels. Make sure to spend time researching your options so you get as much of your degree paid for as possible.
Visit our scholarships page for a comprehensive list of options.
Student Teaching or Other Classroom Experience
Toward the end of most bachelor's programs, you will gain direct experience by teaching in a special education classroom under the mentorship of a trained teacher. This internship usually consists of a teaching project that is directed toward intellectual impairment, autism spectrum disorders, emotional disturbances, or other disabilities. The goal is for you to demonstrate knowledge of teaching pedagogy, the ability to plan individual instruction, and skills in evaluating the teaching plan for effectiveness and appropriateness.
Experience can also be valuable in advancing in your career. Although master's and doctorate programs don't necessarily require teaching experience, it can make you a more desirable candidate. Additionally, having experience under your belt can support your learning and give you better insight into the strategies and processes you are studying.
Special Ed Licensing
All teachers need to be licensed to teach in public schools. For specialties such as special ed you are often required to earn additional credentials.
Requirements vary by state. Click on your state at the bottom of this page to learn more about what your state requires.
Special Education Teacher Salary
The Bureau of Labor Statistics reports that the median annual salary of special education teachers in May 2018 was $59,780. However, salary can vary depending on the grade level you teach:
Special ed teachers, secondary
$60,600
Special ed teachers, middle school
$60,250
Special ed teachers, kindergarten
and elementary school
$59,390
Special ed teachers, preschool
$55,840
Special education teachers also earn more in local schools than private schools:
| | |
| --- | --- |
| Elementary and secondary schools, local | $60,430 |
| Elementary and secondary schools, private | $52,390 |
Special Ed Teacher Job Outlook
The demand for special ed teachers has increased over the years as children are increasingly identified and enrolled earlier in specialized programs. This translates into faster-than-average projected job growth for special education teachers in preschool of between 7% and 10% from 2018 to 2028.
Job growth in grades K–12 is projected to be slower at about 3%. However, in some states the need is much higher. The ten states with the highest projected job growth for kindergarten and elementary school are:
Utah 26%
Texas 20%
Colorado 20%
Washington 19%
Georgia 15%
Idaho 15%
Florida 13%
Nevada 13%
Virginia 11%
Massachusetts 11%
Special Ed Trends
As our understanding of special needs children increases, so does our ability to develop new strategies to meet their special needs. Research organizations such as the National Center for Special Education Research (NCSER) are the foundation for determining ways to improve best practices and fine-tune special education strategies.
One trend that has been gaining speed over the years is the use of technology as a way to supplement special education teaching strategies. Some of the more common uses of technology are records management and collecting assessment data, which are both daunting tasks for those who teach such a widely diverse student population.
Other types of technology include adaptive processes such as speech to text or text to speech, virtual reality, early screening applications, and personalized learning programs.
New developments often come with controversy. When schools first started implementing the practice of inclusion—keeping special needs students in "regular" classrooms—there was fierce debate. Others question the use of some types of technology. For example, an article in Education Week raises concerns that "virtual reality may trigger emotional and psychological distress and could have as-yet-unknown effects on brain development, especially in young children."
As a special ed teacher, it is important to keep up with new developments through continuing education and the use of resources such as the ones listed below.
Useful Resources
National Association of Special Education Teachers (NASET): Provides professional development for current SPED teachers and training opportunities for new teachers; offers professional teacher resources including publications, blogs, and a career center
Council for Exceptional Children (CEC): Offers special education teaching curriculums; discusses CEC-developed standards; provides resources such as conferences, workshops, and webinars
The Association for Persons with Severe Handicaps (TASH): An international leader in advocacy for those with disabilities; discusses ongoing initiatives and ways to get involved; provides information about events such as webinars, conferences, internship programs, and awards
National Center for Special Education Research (NCSER): Funds, coordinates, and presents cutting-edge research to advance understanding of special education; provides tools and resources for other researchers including funding opportunities
International Association of Special Education (IASE): Promotes global exchange of ideas and strategies in special education; hosts a biennial international conference; established a Volunteer Service Committee to identify special educational needs of developing countries and connect those countries to IASE volunteers
Below, we interview Dr. Paula Leitz, President of the International Association of Special Education, and Dr. James Payne, Professor of special education at the University of Mississippi, about careers in the special education field.
{{ school.SchoolName }}
See more programs