Special Education Degrees
Every teacher needs patience, compassion and creativity to coax the best out of their students, but special education teachers must have these qualities in abundance as they work to guide students with disabilities toward the brightest possible future. Earning a special education degree can prepare you to make an impact on students' lives.
On this page you'll learn about the role of the special education teacher, the types of special education teachers, salary and job growth information for special ed teachers, and education requirements to become a special education teacher. At any point, you can connect with schools by clicking the links next to the featured schools or using the search box to find programs near you.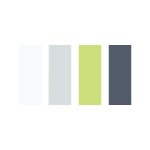 Special Education Teachers Job Description
Although a special education teacher's job description can vary, all SPED teachers work with youth who have cognitive, emotional and/or physical disabilities ranging from mild to severe. Special education teachers work at every education level, from preschool through secondary school.
Special education students can have a variety of disabilities such as autism, mental retardation, speech impairment, dyslexia, deafness and blindness. The role of the typical special education teacher is to adapt the general education curriculum and teaching techniques to accommodate his or her students' special needs. One way special education teachers do this is by developing Individualized Education Programs (IEPs) for their students. IEPs are roadmaps for student achievement that account for each students' special needs and abilities.
Special education teachers serve as a resource for general education teachers, and they coordinate with other service providers such as social workers, psychologists and therapists. They may work as a support teacher in a general education classroom, in a self-contained special education classroom or in a resource room. Some special education teachers work in residential facilities or tutor homebound or hospitalized students as well. Check out the infographic below for information about different types of special education teachers.
Special Education Teacher Requirements
Special education teachers must be licensed by the state in which they work. Most states require a four-year degree in special education, but some require a master's degree in Special Education or a fifth year of graduate-level training. Most states also require a student teaching internship and a passing score on a competency exam.
Colleges and universities offer special education degrees at the undergraduate, graduate and doctoral levels. These programs may offer generalized special education degrees, or they may offer the opportunity to specialize in a particular area such as autism. The time it takes to obtain a special education teacher certification it typically four years for a bachelor's degree.
How Much Does a Special Education Teacher Make?
Special education teachers are in demand. The U.S. Bureau of Labor Statistics reports that employment in special education is expected to grow 8 percent through 2026, which is about the national average. This is thanks to school enrollment and the average demand for special education services.
The overall demand for special education teachers depends on the type of institution they teach in, but demand for special ed teachers has increased in the past few years as children are increasingly identified and enrolled in specialized programs earlier. Each year, more children are diagnosed and treated for disabilities and more teachers are replacing those leaving the occupation. In addition, special education teachers who are trained to teach autistic students or those with experience in early childhood education are in high demand.
The median annual salary for special education teachers at the kindergarten through the elementary level was $58,600 in 2017 according to the U.S. Bureau of Labor Statistics. For middle school special education teachers, that figure rose to $59,510 per year, and for secondary special education teachers, the median wage topped at $60,180.
Special Education Teacher Job Outlook
As minority populations continue to grow in most areas of the country, so too will the need for bilingual special education teachers to serve these populations. In addition, legislation aimed at improving early intervention efforts for infants, toddlers and preschoolers with disabilities is creating a need for more early childhood special education teachers.
Special ed teachers are presented with great job opportunities but teaching students with disabilities can be stressful and emotionally demanding, so each year special education teachers are needed to replace those who leave the occupation as well.
Obviously the job growth statistics vary by state. A list of the states that employ the most special ed teachers is below, broken down by grade level.
States with the Most Preschool Special Education Teachers
New York
Florida
California
Illinois
Texas
States with the Most Elementary School Special Education Teachers
New York
California
New Jersey
Texas
Illinois
States with the Most Middle School Special Education Teachers
New York
New Jersey
Texas
California
Ohio
States with the Most High School Special Education Teachers
New York
Texas
California
Illinois
Pennsylvania
Special Education Trends
As the number of students in early childhood who are diagnosed with autism, ADHD, and other disorders has grown by 30 percent in recent years, so too has the need for special education teachers, according to the National Education Association. Special education reform may have brought changes previously, but according to EdSource, special education efforts in California and other states still need work. The teacher shortage has also contributed to a lack of SPED teachers. Thus, jobs with a focus on autism efforts or early childhood special ed teachers are needed to facilitate a child into the mainstream classroom, especially in certain states.
Online Special Education Courses
According to the BLS, many states have a critical need for special education teachers with experience in early childhood intervention and working with children who have autism at any grade level. A substantial number of online programs in special education are available for both aspiring and current teachers, including bachelor's, master's and doctorate degrees.
Several online schools offer emphasis areas you can focus on, such as the autism spectrum disorder, behavior analysis, gifted and talented education and differentiated instruction.
Online special education courses generally focus on inclusion and collaborative practices, assistive technology, pedagogy, types of physical and mental/emotional disabilities, classroom management strategies and effective assessment.
Depending on how much time a student is willing to spend on their coursework, an online bachelor's degree program may be completed in three to four years, while online master's and doctorate degrees can take 18 months to two years to finish.
Before enrolling in an online degree program, make sure this is the right path for you. Those who need little external motivation are most successful with online programs; otherwise, consider enrolling in on-campus classes instead.
Online Special Education Teacher Degree Options
Three schools offering online degrees in special education that you may wish to consider include Arizona State University, Arkansas State University and Grand Canyon University.
Arizona State University offers several different Master of Education degrees that can be applied to special education, one of which is the Master of Education in curriculum and instruction: teaching and learning, with a focus on the autism spectrum. This degree program consists of ten classes and one practicum, which is customized to fit individual students' interests and abilities.
Arkansas State University offers a Master of Science in education with an emphasis on gifted, talented and creative (GTC). This program prepares educators to identify giftedness in children and to understand and serve their needs in the classroom.
Capella University's Master of Science in special education teaching is designed for education professionals who wish to develop instructional strategies for special needs students. Courses involve pedagogy, curriculum design, research methodology and educational ethics.
Special Education Teacher Courses
If you major in special education, your curriculum can address the specific concerns that special needs children experience. You will determine which of the five specialty areas that you will declare your major in a special education program such as:
Early Childhood
Mild to Moderate Disabilities
Moderate to Severe Disabilities
Visual Impairment or Blindness
Deaf or Hard of Hearing
Specialty programs generally define core courses that can provide you with the insight and problem-solving skills. Depending on your major in special education, your curriculum may include the following courses.
Introduction to Special Education
This course provides an overview of individuals with disabilities. In this course, aspiring teachers explore disabled student's needs and learn to assess and evaluate learning disabilities, emotional or behavioral disorders, autism spectrum disorders and other conditions that impact the learning process of children and teens.
This course also focuses on the historical perspective of teaching children with special needs and how the past has impacted modern theories on societal issues surrounding children with special needs. The philosophy of teaching children with learning disabilities is discussed as it relates to ethical and legal implications as well as moral reasoning.
Strategies that Support Children's Learning
This course examines the assessment and evaluation of hearing, visual, physical and emotional learning disabilities of the school-aged child. As an introduction, this course discusses the characteristics and categories of exceptionality. Aspiring teachers learn the rules and regulations that define special education and are provided with ethical and legal considerations for professionalism, ethics and advocacy.
Students also discuss current trends of local and national state legislation that impact special education and funds required to effectively meet the needs of children with special needs. This course may include a field experience component that includes actual classroom attendance.
Assessment and Intervention in Early Childhood Special Education
This course is devoted to the early assessment in infants, toddlers and preschoolers for developmental delays and disabilities. Interventions are applied with a focus on family-centered agencies, parental involvement and reporting findings to other interdisciplinary agencies. Emphasis is placed on teaching strategies that encourage the child to participate in activities that stimulate learning and reduce deficits.
Prospective teachers can learn how to design and evaluate activities that contribute directly to each child's unique disability. Students can be exposed to various learning theories that are put into practice to include the family, cultural background and the assessment of the child's specific needs. This course can provide special education teachers with insight into the impact of disabilities on a very young child.
Education of Students with Severe and Multiple Disabilities
Prospective teachers can learn how to develop curriculum and methods of instruction that address the needs of children with severe disabilities. Teachers can learn how to use augmentative equipment, such as speech software, computer access programs and cognitive rehabilitation aids for the special child's needs.
In addition, this course can provide assessment tools to evaluate a severely disabled child's access to the community, living options and parental support. Interventional strategies include collaboration and communication with other interdisciplinary teams that provide teachers with the tools to help students with learning disabilities and behavioral challenges.
Practicum Experience for SPED Teachers
Toward the end of your program, you can experience teaching, curriculum and program design and implement it in an actual classroom. Depending on your concentration, you can perform the clinical experience with children who have been diagnosed with mild to moderate, or moderate to severe disabilities.
The practicum usually consists of a teaching project that is directed towards intellectual impairment, autism spectrum disorders, emotional disturbances or other disabilities to demonstrate knowledge of teaching pedagogy, the ability to plan individual instruction and evaluate the teaching plan for effectiveness and appropriateness.
Scholarships for Special Education Degrees
There are many scholarship opportunities available for students who earn an undergraduate or graduate degree in special education. Be sure to spend some time researching your options so you get as much of your degree paid for as possible! Here's a short list of some of your options:
Don't see any you're eligible on this list? Don't worry, there are hundreds of other scholarships just like these out there. Spend a little bit of time researching and apply to as many as you can!
Useful Resources
Below, we interview Dr. Paula Leitz, President of the International Association of Special Education, and Dr. James Payne, Professor of special education at the University of Mississippi, about careers in the special education field.