Business Education Degrees
If you have a head for business and a heart for teaching, you might consider a career as a business teacher. Business teachers deliver the skills and knowledge necessary for students to function as responsible citizens in the business world and in their personal lives. Business teachers prepare students to be entrepreneurs, business owners, and civic leaders.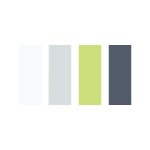 As a business teacher, you may teach in public and private institutions of higher learning. Business knowledge is important for students of all ages to acquire. They need information concerning business operations for personal or private reasons, or if they wish to explore their entrepreneurial leanings. Your specialty degree in business may provide you with a lucrative career that allows you to share your expertise in human resources, economics, accounting and labor relations with your students.
Business education is evolving due to the changing American economic climate. As more high school students aspire to be entrepreneurs, business educators are needed more than ever. The website Entrepreneurreported on dozens of high school students who created businesses and how they did it.
Business Education Job Description
Business teachers are employed in public and private middle and secondary schools, community colleges, vocational schools, and career centers. The role of a business teacher is to deliver age-appropriate instruction in the theories and processes of business. At the middle school level, instruction focuses on fundamentals such as typing and computer applications. At the secondary and postsecondary level, business instruction is more specialized and in-depth. For example, high school students may take accounting or economics as electives.
Business education is often work or project-based. For example, Michelle Lindsey, winner of the National Business Education Association Middle School Teacher of the Year Award, helped her students run a district-wide program that delivered emergency supplies to needy families. Some of the topics frequently included in business curricula include:
Computer instruction and keyboarding
Personal finance
Information technology
Computation skills
Entrepreneurship
Career development
Accounting
Business law
Consumer economics
Business communications
Business Education Requirements
To teach business in public secondary schools, you will need a bachelor's degree in business education. To teach at the postsecondary level, you will need a master's degree in business education or business administration.
Public school teachers in all 50 states must hold a teaching certificate. In addition to your undergraduate degree in education, licensure typically requires a student teaching internship and a passing score on a comprehensive exam such as the Praxis. Exact requirements vary so you should check with your state board of education for more information.
Business Education Career Outlook
A 2008 report on teacher supply and demand by the American Association for Employment in Education lists business education as a specialty with balanced supply and demand. This means the number of job openings in this specialty is roughly equal to the number of qualified candidates. How much you earn as a business teacher depends upon the setting in which you work.
The U.S. Bureau of Labor Statistics reports that median annual wages of kindergarten, elementary, middle, and secondary school teachers was an average of $58,590 in 2015. For teachers in vocational schools, the bureau reports the median annual salary was $47,870 in 2008. For business teachers in postsecondary schools, the median annual wage jumped to $73,320.
Business Education Trends
According to the National Business Education Association, technology has transformed the learning environment into a "global, virtual, connected world." The NBEA recently published a position paper arguing that business educators must embrace this transformation by incorporating innovative teaching strategies and technologies such as web-based instructional delivery methods.
Online Business Education Degree Programs
Today's business teachers are preparing students to work in a world where technology is integrated into every facet of the workplace. So it seems appropriate that many business educators are honing their skills and knowledge through online degree programs that use some of the same technology.
Online business education programs deliver the same content as campus-based programs, but they do it via the Internet. Courses are Web-based and students can access them at any time. Class work is supplemented with video chats, email and forum discussions.
Common courses in online business education programs include education theory and practice and instructional design, as well as electives in various areas of business and marketing.
Look for an online program that is accredited by the National Council for Accreditation of Teacher Education or is offered by an institution affiliated with the National Association for Business Teacher Education. The NABTE has published standards for business teacher preparation programs.
Online Business Education Degrees to Consider
The University of Missouri in Columbia offers an online Master of Education in career and technical education with an emphasis in business and marketing. This 33-credit-hour program is suitable for middle and high school career and technical education teachers, as well as community college and other postsecondary business instructors.
Robert Morris University in Pittsburgh, Pennsylvania, has an online Master of Science in business education designed for secondary and postsecondary business teachers wanting to expand their skills or teachers seeking an additional certification in business, computer and information technology. Students can choose elective courses that reflect their particular interests within the business education field.
Auburn University in Auburn, Alabama, has three online options. The education specialist degree program is for students who already hold a master's degree in business education. Students with an undergraduate degree in business education can choose the Master of Education in business education. Students who have an undergraduate degree in a business area but do not have teacher certification can opt for the university's alternative Master of Education in business education leading to initial certification.
Curriculum Information for Business Education
Core teaching, planning and assessment of instruction provide you with the sound principles of effective teaching. A thoughtfully designed curriculum can prepare you for successful teaching in your preferred area of instruction. Your classes may include the following:
Introduction to Methods of Teaching
Instructing students in business education requires strategies that are developed through rigorous lesson planning, well-designed course curricula and a working knowledge of learning theories and teaching frameworks. This course presents the teaching methodologies that are required to perform teaching with the guidance of best practices.
Course content also presents the philosophical and historical perspectives of teaching. History defines the evolution of current teaching trends and provides the structure of modern education. Business ethics, legalities and law are also introduced as related to grading, assessment and teaching practices. The characteristics of a role model and the standards of professionalism expected of teachers is also discussed and explored.
Business Education and Secondary School Learners
Learning theories for pedagogy are introduced as researched-based education for best practices. Methods for teaching include assessment of learners, methods for grading and identifying the level of learning for individuals and the classroom as a whole. As an educator, you may learn the types of formal and informal assessment of learners.
Contemporary frameworks of learning are introduced in this course for the use of managing coursework and preparing lesson plans. Grand learning theories are used to design classroom activities and projects that prepare learners for examinations. Ethical considerations are also discussed as related to exceptional individual learners who may also require adapted coursework to meet their special needs.
Economics for Business Educators
The topic of this class focuses on macro and micro-economics theory for business educators. Contemporary applications and current teaching trends are explored and discussed. Topics for instruction include the following:
Market Strategies and Behavior
Demand Theory and Related Elasticity Theories
Unemployment and Inflation
Decision Making in Perfect and Imperfect Markets
Production and Cost Theories
Business Law and Ethics
Learning theories and an educational framework are provided to assist the successful teaching of economic concepts and vital principles. This course also instructs you on the best practices for lesson planning, classroom assignments and course curriculum design. Evaluation and assessment tools are provided to appraise the validity of learning materials and to assist with the modification of coursework as necessary.
Teaching through Technology in the Classroom
Computer software and teaching programs that are proven in research-based theories are presented and discussed. Learning theories describe the best practices for using technology in the classroom. As the new media literacy evolves in teaching software and communication technology, students are introduced to the theories of digital citizenship and global responsibilities.
In addition, cross-cultural learning is discussed in relation to the implications created from global communications. Political, governmental and cultural aspects are identified in countries all over the world in the elementary and secondary school classroom. Emerging trends towards the theory of global enterprise and business awareness are discussed and explored.
Business Law for Educators
As an educator in business, your class content may explore legal theories that promote critical thinking, deductive reasoning and enhance logical decision-making processes. Your students may be expected to have a basic grasp of concepts related to:
Constitutional and Administrative Law
The Court System
E-Commerce
Intellectual Property
Business Law
International Law
A conceptual framework for teaching is used in the construction of planning course materials related to business law, ethics and legal considerations. The discussion of legal contracts, business property management and the development of business organizations is guided by learning theories related to teaching.
In addition, you may be expected to perform a teaching clinical that provides you with experience in an actual classroom. Your clinical practicum may include course planning, assessment and evaluation of a teaching project that you have implemented.
Useful Resources