Master's in Education Degrees
More and more teachers and other educators are getting master's degrees in education, and with good reason: having a master's can result in a higher salary, better job prospects, and new career opportunities. Read on to learn about the types of master's degrees in education, the careers they lead to, and how to get one.
Note: Most of the master's programs below are for experienced educators. If you have a degree in a field other than education and want to become a teacher, a better place to begin is our Alternative Teacher Certification page. If you don't have a bachelor's yet, or you're thinking about changing majors so you can become a teacher, look into our Bachelor's in Education page.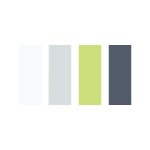 Master of Education Degree Types
One of the first things you might notice as you start exploring master's degree programs is the abundance of degree types: M.Ed., M.A., M.S., and others. What do they all mean?
Although there is some overlap among the degrees and the careers they can prepare you for, there are some fundamental distinctions.
Types of Education Master's Degrees
Master of Education (M.Ed.)
Overview: Focuses on areas of education other than teaching
Who It's Good For: Experienced teachers who want to move beyond teaching, People who are not teachers but work in education-related areas
Career Opportunities: Curriculum developer, School administration (principal, instructional coordinator, district superintendent), Instructional designer
Master of Science in Education (M.S.Ed. or M.S.)
Overview: Focuses on practical skills to improve performance in the classroom, with options for subject area concentrations Prepares teachers for leadership positions
Who It's Good For: Experienced teachers who want to improve their teaching in a specific discipline, Experienced teachers who want to move into leadership positions
Career Opportunities: School administration (principal, program director, district superintendent), Subject-area teacher, Curriculum designer
Master of Arts in Education (M.A.Ed. or M.A.)
Overview: Focuses on education theory, research, and other scholarly areas
Who It's Good For: Those who want to teach in K–12 schools, Experienced teachers who want to pursue careers in higher education
Career Opportunities: Public school teacher, Secondary educator or administrator, Curriculum designer
Master of Arts in Teaching (M.A.T.)
Overview: Focuses on teaching skills and strategies, with options for subject area concentrations
Who It's Good For: New or experienced teachers who want to learn or enhance their instructional strategies or specialize in a specific subject area
Career Opportunities: Elementary school teacher, Middle school teacher with subject-area concentration, High school teacher with subject-area concentration, Special education teacher
Master's in Teaching (M.I.T.)
Overview: A teacher preparation degree that focuses on teaching skills, combining graduate coursework with an observational period and a practicum that helps you gain experience teaching in the field
Who It's Good For: Those who have a bachelor's in an area other than education and little or no teaching experience
Career Opportunities: Elementary school teacher, Middle school teacher with subject-area concentration, High school teacher with subject-area concentration, Special education teacher
Do You Need a Master's Degree to Teach?
You don't need a master's degree to begin teaching in public K–12 schools. However, according to the National Council on Teaching Quality, many states require teacher to get a master's before obtaining advanced licensing. Three states—Connecticut, Maryland, and New York—require all teachers to earn a master's degree to renew their license.
To teach at the postsecondary level you need at least a master's degree and usually a doctorate.
Career Opportunities With a Master's Degree in Education
Earning a master's degree in education can help you excel as a teacher in your current classroom and distinguish yourself professionally. It can also open doors to new career opportunities in academia and beyond. Here are fields typically open for teachers holding a master's degree.
About Master's in Education Degree Programs: What to Expect
How Long Does It Take to Complete a Master's Degree Program?
The length of time it takes to complete a master's degree in education program depends on several factors. If you go to school full time, typically it will take you about two years to complete a program. If you go to school part-time, the program can take from three to four years. The good news is that some universities offer online master's degree programs that can be completed in as few as 12 to 18 months.
Entrance Requirements for Education Master's Degree Programs
Requirements vary depending on the program and the school, but to be accepted into a master's degree program in education you will generally need the following:
A bachelor's degree from an accredited institution

A minimum GPA of around 3.0 on a 4.0 scale

A completed application

Letters of recommendation (usually about three)

GRE scores (not all programs require this)
Curriculum for Master's in Education Programs
Classes differ from program to program, but most master's in education programs will include instruction about educational policy, school and community partnerships, classroom management, theories of teaching and learning, and educational leadership.
You might take general courses such as:
Principles of teaching

Curriculum design and development

Assessment in special education

Adolescent development

Philosophy of education

Educational leadership

School law for educators
Program Concentrations
Master's in education programs come in a wide variety of degree concentrations. Some of the most common concentrations include curriculum and instruction, educational leadership, special education, speech and language pathology, early childhood education, adult education/adult learning, higher education, and secondary education.
Your coursework will vary based on any concentration you've chosen. For example, degrees focusing on education administration may include courses about research methods for educational leaders, teacher development, and school improvement. Counseling degree programs, on the other hand, might include courses about ethical issues in school counseling and crisis, trauma, and disaster response.
Note that as you search for programs, you should make sure that the school is accredited by a national or regional accrediting body. Earning a degree from a school that is not accredited may prevent you from getting licensed. Accreditation is also a crucial factor for federal financial aid eligibility.
Online Master's Degrees in Education
Many schools offer online master's in education degree programs. To decide whether an online program is for you, consider the advantages and disadvantages.
Advantages of Online Master's Programs for Educators
Online degree programs offer flexibility and convenience: You can take courses where you want to and according to your own schedule.

You're likely to meet students from all over the country, which gives you a much wider networking pool than you might have in a traditional campus setting.

You have more control over the length of the program. You might want to take longer to complete the program if you're already working as a teacher or have a busy schedule. On the other hand, if you want to earn your degree more quickly, you can find accelerated online programs that will allow you to earn your degree in as little as 12 to 18 months.

Some online programs offer financial incentives for starting at a certain time, as well as accelerated programs that can cost significantly less than traditional campus programs. Also, you may save on expenses that you would otherwise incur by traveling to campus, including gas, parking fees, or public transportation, and childcare if you are a parent.
Disadvantages of Online Master's Programs for Educators
Nearly all master's programs will require you to have access to a classroom of students, so online programs are best suited to current classroom teachers. It is still possible to pursue an online degree if you're not already working as a teacher, but you will need to make an arrangement with a nearby school for classroom access before you can get started.

You might miss face-to-face interaction with your instructor or classmates.

Time management and scheduling prowess are necessary for you to succeed in an online program.
Cost of Getting a Master's Degree
The cost of a master's degree varies by school, program, and location. In general, you can expect to pay more at a private school than a public school. According to the National Center for Education Statistics, the average annual graduate tuition for 2015–2016 (the most recent year for which figures were available as of early 2020) was $17,868. Multiply that by two years and add related expenses like books and course materials, and your sticker price comes in at close to $40,000. Public universities carry a significantly less expensive price tag, with tuition averaging $11,303 a year.
Don't be discouraged if the cost of a master's degree seems out of your reach at first; there are many financial aid and scholarship opportunities that can help ease your financial burden.
Beyond a Master's Degree
Getting a master's degree is an admirable achievement—but your learning shouldn't stop there. The following are ways to stay abreast of current issues in education or advance your career.
Professional development: Seasoned educators know that the best way to improve one's practice is to collaborate with other professionals in the field. Free digital libraries like the one operated by Open Educational Resources are great places to start. In addition to lesson plan offerings, this site also offers professional development training in person and through webinars. You might also consider joining a Professional Learning Network (PLN) of educators in your specific field. EdWeb offers a free way to get involved in PLNs, as well as professional development webinars.
Specialization courses: Many programs exist for credentialed teachers who would like to take courses and earn certificates in "add on" educational specializations. These endorsements or certificates are frequently available online and are popular with teachers who already work full time.
Advanced degree programs: There are a number of ways to advance beyond your master's degree. You can earn an Education Specialist (Ed.S.) degree, which gives those with master's degrees the opportunity to specialize in a specific educational field such as instructional leadership or special education. You could also pursue a Doctorate in Education (Ed.D.) if you are interested in research, policy reform, and administration. Finally, a Doctor of Philosophy in Education (Ph.D.) may be of interest to those pursuing university careers in academia and research.
{{ school.SchoolName }}
See more programs