Alternative Teacher Certification
Alternative teacher certification programs usually get you into the classroom faster than a traditional bachelor's in education program, and they focus more on practical knowledge than the education theory courses required in a traditional four-year bachelor's program. They are a great way for someone who is considering a career change into education to get on the path to teaching without having to earn another 4-year bachelor's degree.
This page covers how you can earn your alternative teacher certification online, understand certification requirements, and view the different program options below.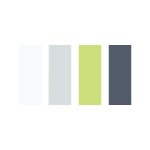 How to Get a Teaching Position Without an Education Degree
If you have a postsecondary degree already and want to bring your expertise and career experience to the realm of teaching, an alternative teaching certification can satisfy your teaching credentials and grant you a license to teach. Traditionally, those who did not study education specifically as a major could not be licensed in teaching for state, governmental, and private institutions of learning. However, since educational leaders have come to recognize the value of those who have experience and knowledge in real-world situations, an alternative path to a teaching certification has become the equivalency of a major in education in many states.
Alternative teaching certification programs take people with bachelor's degrees in non-teaching fields and turn them into teachers through a short, intensive program of study that typically includes getting them into the classroom as quickly as possible. Programs are offered by universities, but many others are offered by local school districts and school boards.
Note that if you don't have a bachelor's degree yet, the best way for you to get certified to become a teacher is by completing a Bachelor of Education program.
Alternate Teacher Certification Requirements and Curriculum
Since different states determine their own specific requirements for an alternative path to a teaching certification, it is necessary for you to research the precise testing, courses, and pre-requisites in your specific state (or the state you want to teach in). These courses are similar to post-graduate certificate programs and offer flexible scheduling, part-time courses and other features that accommodate working adults.
Most alternatives to the teaching certification will be divided into the following categories:
Teachers who wish to teach in the traditional classroom setting
Educational services experts, such as a school psychologist or a specialist in learning disabilities, substance awareness, and others
School leaders such as school administrators, principals, and other supervisory positions
Career and technical teachers such as automotive technology, plumbing, cosmetology, and other professions
Required classes and skills tests will vary between state-defined programs of study. A mentorship component is typically required for completion of the certification. Course requirements likely include some of the following topics:
Assessment and evaluation of learners to offer assignments that are appropriate
Designing and evaluating course curriculum that is based on research and grounded in learning theories
Learning technologies and multimedia strategies in the classroom that apply to different learning styles
An introduction to the assessment of learning disabilities and addressing special needs in challenged learners
The Flexibility of Alternative Teacher Certification Programs
For many people, it's important to be able to work while they go back to school – they can't just quit their job for a couple of years to get another degree full-time. In this scenario, alternative certification programs can be a very good choice.
Although people often mix and match the terms "post-baccalaureate" and "alternative teaching certification," the traditional definition of a "post-baccalaureate" program is a little different. Traditionally, it refers to a master's degree in education for non-teachers. These programs combine some of the teaching theory coursework from an undergraduate education program with some additional coursework and prepare students to become teachers.
In a sense, it is a way for people who never got a bachelor's degree in education to go back to school, study the same sorts of things they would have studied in a Bachelor of Education program, get a master's in education instead, and become teachers. This contrasts with true "alternative teacher certification" programs, which are lighter on theory and heavier on actual classroom time.
The Benefits of Earning Your Alternative Teacher Certification
If you wish to teach in the field of study you obtained your bachelor's degree in, you can earn a professional teaching certification in a special program that's recognized by state departments of education. For example, if you majored in math, in some states you can become a math teacher by earning your professional teaching certification. In addition, many educational institutions will allow you to teach while you are completing the requirements for certification.
Alternative avenues to teacher certification can have a significant impact on your professional goals. Teaching can bring personal rewards that are not experienced as much in other professions, and you can get school holidays off. Sophisticated programs that award you with an alternative teaching certification can prepare you for success in bringing your life experiences and existing knowledge into the classroom.
The Outlook for Teachers with Alternative Teaching Certifications
For those who desire to work in the classroom, teaching is a rewarding career that will allow you to share your knowledge and experience with your students. The demand for teachers with real-world experience is both valued and desired in all areas of education.
Some of the positions that may be available from private and public educational institutions are the following:
Professionals in areas of social work, psychology, or public health can teach special education, sociology, and health-related courses
Photography, music, and arts majors teach students at various levels of the arts
Automotive and carpentry teachers provide hands-on learning and safety
Retirees may wish to share their knowledge of business, finance, or economics
Mid-level management and career changes transfer well into many different teaching possibilities
Engineers or math majors can provide expertise in teaching mathematics to students
Common Jobs for Those With Alternative Certification
There are certain teaching jobs you can't get through an alternative route. Positions in special education or early childhood education may not be possible, due to intensive coursework requirements in these fields. This depends on each individual school and program.
Here are some other common jobs for those with alternative certification in education:
Elementary school teacher: You could teach kindergarten or elementary school and make an average of $56,900 per year, according to the Bureau of Labor Statistics (2018).
Middle/High school teacher: Commonly teaching subjects like science, math, history, English, technical studies or art, middle school teachers made slightly less, at $57,720 per year (2018) according to the BLS.
English as a second language: Not only do schools in the US face a need for bilingual ESL teachers, schools around the world recruit English speakers to teach the language abroad. The BLS data shows that adult literacy teachers or ESL teachers earn an annual wage of $52,100 per year (2018).
According to a report from Pearson, educational leaders are beginning to appreciate teachers who have real-world experience and knowledge that translates well into the classroom as a way to address the recently projected teacher shortage (2016). Many people from the baby boomer generation are retiring, making career changes or simply choosing a second career as a teacher in their field of expertise. Some states are having a particularly hard time finding K-12 teachers and ESL specialists to staff schools, including Arizona, Oklahoma, Kansas, and California, which means you may have an easier time finding employment in these states.
Are There any Online Alternative Teacher Certification Programs?
Online alternative teacher certification programs – some of which culminate in a degree such as a Master of Arts in teaching – are relatively rare when compared with online master's degrees in education for people who are already certified to teach. This is likely because alternative teacher certification programs typically include some sort of student teaching experience in a brick-and-mortar school. That can be difficult to arrange, considering that the placement school may be hundreds of miles away from the degree-granting institution.
If you're interested in an online-only program, one of your first questions should be how the student teaching process will work. In some cases, a university will arrange the student teaching experience, and in other cases, this will be left up to you. That's a detail you'll want to have pinned down before committing to a program.
Different states can vary in their requirements for new teachers, so make sure any program you're considering will qualify you to work where you eventually want to teach. Teaching certification requirements vary from state to state. If you're unable to find an online program that meets your state's criteria, or if you think you'll have trouble arranging a student teaching experience, then an on-campus certification program in your geographic area may be a better fit for you.
Program structures vary, but an online alternative certification program typically takes two years or less. Online alternative certification programs can range in cost depending on a variety of factors, but if you determine that an online-only degree fits your schedule best and will help you to make headway in a new career, the investment may be worth it.
Alternative Teacher Certification Organizations and Resources
In addition to the alternative teacher certification programs offered in schools, there are a number of other programs offered through organizations. We discuss a few of these options below.
Transition to Teaching
Transition to Teaching is a program offered through the Department of Education. It is a program that provides grants to help train career professionals to become teachers in their area of expertise (like math, for example). The program also provides grants to fund research and development for alternative pathways to certification.
National Board for Professional Teaching Standards Certification
The National Board for Professional Teaching Standards Certification offers national board certification for teachers. Most states do not require you to become board-certified, but it can make you a better teacher and boost your resume. Also, many states view your board certification as valid for your state licensure.
Alternative Certification in Career and Technical Education
Career and Technical Education (CTE) is a program designed to teach high school students, college students, and professional adults the skills they need to be successful in their future careers. One of the career pathways they offer is for future teachers via alternative certifications.
National Association for Alternative Teacher Certification
The National Association for Alternative Teacher Certification is an organization focused on promoting alternative certification pathways to teaching careers. Their directory has several options for certification that is worth evaluating. They've also got some great additional information on the different types of alternative certification programs available and things to consider when evaluating those programs.
Alternative Teaching Certifications through Teach for America
Teach for America is one of the best-known programs that focuses on introducing people to the teaching profession. However, in most locations, it's not actually an alternative certification program in and of itself.
In most parts of the country where it operates, Teach for America partners with local colleges and universities so that its Corps members can take the classes required to get their teacher certification in that state.
{{ school.SchoolName }}
See more programs