Teaching Programs in Ohio
If you think back to your years in school, a few teachers likely stand out. These are the teachers who were passionate about the subjects they taught, who believed in you even when you needed extra help, and who made learning fun. Doesn't every Ohio student deserve a teacher like that? With the state's teacher shortage worsening every year, it is becoming more and more difficult for students to get the education they deserve.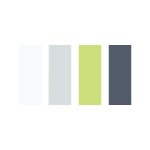 Contact teaching programs in Ohio today to find out how you can get on the path to a teaching degree.
You can plan on spending between six months and four years in school, taking into consideration any previous education you have completed. If you already have a Bachelor's degree and a history of strong academic performance, you may be able to earn your teaching certification in a matter of months through an alternative certification program. A Master's degree can provide you with a more advanced understanding of educational theory. There are Bachelor's degree programs for each level of teaching licensure.
The curriculum for each program is slightly different. In early childhood education, you may focus primarily on the development of infants and young children. From there, you can begin studying how they learn and explore the world. In elementary education, you discover teaching techniques for different subject areas and delve into educational theory. If you go into secondary education, you must choose a subject area and focus on it for most of your education. You also learn about the development of adolescents and their learning styles.
After gaining acceptance to a teaching program, you may begin applying for financial aid. Several associations fund degrees for education students, including T.E.A.C.H. Early Childhood Ohio.
Every school district has its own unique needs and challenges. You may start learning the ins and outs of each district more quickly when you join the Ohio Education Association, which represents teachers across the state.
As a general rule, job growth in Ohio is in line with nationally reported statistics. Between 2012 and 2022, O*Net expects to see a 13% increase in demand for elementary school teachers and a 6% increase in demand for secondary school teachers.
Teacher Training Programs in Ohio
Ohio State University: Through the Ohio State University College of Education, teaching students can check out many different classroom experiences. Available graduate programs include art education, learning technology, and agricultural education. At Ohio State University Online and conventional school campuses, work toward certification in middle childhood education, early childhood education, or foreign language education. Other Ohio State University online degrees focus on leadership and administration.
Grand Canyon University Online: Students at Grand Canyon University Online benefit from a variety of degree options. Bachelor's degrees and Master's degrees are both offered in popular Grand Canyon University Online programs.
Ohio University: With an overall graduation rate of 66.9%, Ohio University offers lots of support to its undergraduate and graduate students. The teacher preparation program offers focus areas in early childhood, middle childhood, secondary education, special education, and multi-age education.
Ohio Teaching Salaries (2015)
Elementary: $58,490 per year
Secondary: $59,570 per year
Post-Secondary: $56,770 per year
Statistics provided by the BLS, 2015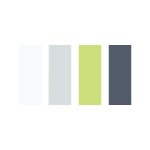 Additional Education Degree Schools in Ohio
Antioch University McGregor
(Yellow Springs, OH)
NCATE accredited

English/Language Arts, History/Social Studies, Math, Reading/Literacy, Science, Special Ed

Art Academy of Cincinnati
(Cincinnati, OH)
Art

Ashland University
(Ashland, OH)
NCATE accredited

Administration, Curriculum/Instruction, Gifted & Talented, Phys Ed/Health, Reading/Literacy, Special Ed

Baldwin-Wallace College
(Berea, OH)
NCATE accredited

Administration, Curriculum/Instruction, Instructional Technology, Reading/Literacy, Special Ed

Bluffton University
(Bluffton, OH)
NCATE accredited

Administration, Curriculum/Instruction, English/Language Arts, Special Ed

Bowling Green State University
(Bowling Green, OH)
NCATE accredited

Adult/Higher Ed, Art, Business, Curriculum/Instruction, Math, Reading/Literacy, Science

Capital University
(Columbus, OH)
NCATE accredited

Music

Case Western Reserve University
(Cleveland, OH)
TEAC accredited

Art, Music

Cedarville University
(Cedarville, OH)
NCATE candidate

Central State University
(Wilberforce, OH)
NCATE accredited

Administration

Cleveland State University
(Cleveland, OH)
NCATE accredited

ESL/TESOL, Math, Science, Special Ed

College of Mount St. Joseph
(Cincinnati, OH)
TEAC accredited

Administration, Art, Curriculum/Instruction, English/Language Arts, History/Social Studies, Math, Music, Reading/Literacy, Science

Defiance College
(Defiance, OH)
NCATE candidate

Special Ed

Franciscan University of Steubenville
(Steubenville, OH)
NCATE candidate

School Counseling/Psychology

John Carroll University
(University Heights, OH)
NCATE accredited

Administration, Adult/Higher Ed, English/Language Arts, Foreign Languages, History/Social Studies, Math, School Counseling/Psychology, Science

Kent State University
(Kent, OH)
NCATE accredited

Adult/Higher Ed, Art, Business, Career/Vocational, Curriculum/Instruction, English/Language Arts, Foreign Languages, Gifted & Talented, History/Social Studies, Instructional Technology, Math, Music, Phys Ed/Health, Reading/Literacy, School Counseling/Psychology, Science, Special Ed

Lake Erie College
(Painesville, OH)
Lourdes University
(Sylvania, OH)
TEAC accredited

Curriculum/Instruction, Reading/Literacy

Malone University
(Canton, OH)
Curriculum/Instruction, Reading/Literacy, School Counseling/Psychology, Special Ed

Marietta College
(Marietta, OH)
NCATE accredited

Special Ed

Miami University
(Oxford, OH)
NCATE accredited

Administration, Adult/Higher Ed, Curriculum/Instruction, English/Language Arts, Foreign Languages, History/Social Studies, Instructional Technology, Math, Reading/Literacy, Science

Mount Vernon Nazarene University
(Mount Vernon, OH)
NCATE accredited

Curriculum/Instruction, Special Ed

Muskingum University
(New Concord, OH)
NCATE accredited

Adult/Higher Ed, Curriculum/Instruction, Special Ed

Notre Dame College
(South Euclid, OH)
NCATE accredited

Reading/Literacy, Special Ed

Oberlin College
(Oberlin, OH)
Curriculum/Instruction, ESL/TESOL, Music

Ohio Dominican University
(Columbus, OH)
NCATE candidate

Curriculum/Instruction

Ohio State University
(Columbus, OH)
Career/Vocational, English/Language Arts, Foreign Languages, History/Social Studies, Math, Phys Ed/Health, Reading/Literacy, School Counseling/Psychology, Science, Special Ed

Ohio University
(Athens, OH)
NCATE accredited

Career/Vocational, English/Language Arts, History/Social Studies, Math, Reading/Literacy, School Counseling/Psychology, Science, Special Ed

Otterbein University
(Westerville, OH)
NCATE accredited

Curriculum/Instruction, English/Language Arts, History/Social Studies, Math, Reading/Literacy, Science

Shawnee State University
(Portsmouth, OH)
NCATE accredited

Curriculum/Instruction

The University of Findlay
(Findlay, OH)
NCATE accredited, TEAC accredited

Administration, Career/Vocational, Curriculum/Instruction, ESL/TESOL, Instructional Technology, Special Ed

Tiffin University
(Tiffin, OH)
Union Institute & University
(Cincinnati, OH)
Administration, Adult/Higher Ed, Art, Career/Vocational, Curriculum/Instruction, English/Language Arts, ESL/TESOL, Math, Reading/Literacy, School Counseling/Psychology, Science, Special Ed

University of Akron
(Akron, OH)
NCATE accredited

Art, Career/Vocational, Curriculum/Instruction, English/Language Arts, Foreign Languages, History/Social Studies, Math, Music, Phys Ed/Health, Reading/Literacy, School Counseling/Psychology, Science, Special Ed

University of Cincinnati
(Cincinnati, OH)
NCATE accredited

Administration, Adult/Higher Ed, Art, Career/Vocational, Curriculum/Instruction, ESL/TESOL, History/Social Studies, Instructional Technology, Math, Music, Phys Ed/Health, Reading/Literacy, Science, Special Ed

University of Dayton
(Dayton, OH)
TEAC accredited

Art, Curriculum/Instruction, Instructional Technology, Music

University of Dayton - Online
(Online, OH)
Administration

University of Phoenix
(Beachwood, OH / Columbus, OH / Dayton, OH / Independence, OH / West Chester, OH / West Lake, OH)
Administration, Adult/Higher Ed, Art, Curriculum/Instruction, English/Language Arts, Math, Reading/Literacy, Special Ed

University of Rio Grande
(Rio Grande, OH)
NCATE accredited

Administration, Special Ed

Urbana University
(Urbana, OH)
Ursuline College
(Pepper Pike, OH)
NCATE accredited

Administration

Walsh University
(North Canton, OH)
NCATE candidate

School Counseling/Psychology

Wilmington College of Ohio
(Wilmington, OH)
TEAC accredited

Reading/Literacy, Special Ed

Wittenberg University
(Springfield, OH)
NCATE accredited

Art, Foreign Languages, Music, Special Ed

Wright State University
(Dayton, OH)
NCATE accredited

Art, Curriculum/Instruction, English/Language Arts, Foreign Languages, History/Social Studies, Math, Science, Special Ed

Xavier University
(Cincinnati, OH)
TEAC accredited

Youngstown State University
(Youngstown, OH)
NCATE accredited

Reading/Literacy