Teaching Programs in North Carolina
As a North Carolina resident, you should not be surprised that education is one of the top priorities in the state. Much of North Carolina's population is plagued by poverty, a condition that can make it extremely difficult for children to succeed in school and rise above their circumstances.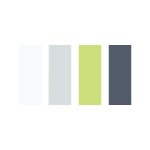 To give each child the chance they need, the state government makes education funding a priority. The most recent North Carolina budget specifically protected the work of teachers' assistants, giving teachers the support they need in their classrooms.
If you want to improve the lives of children, find out how to become a teacher by contacting teaching programs in North Carolina.
The educational experience you have as a North Carolina teaching student will depend on what type of degree you decide to earn. If you have never attended college before, a Bachelor's degree is your first step. However, you may have other options if you already have a Bachelor's degree. If your grades qualify, consider an alternative certification program or a Master's degree. Both can get you into the classroom fairly quickly.
The type of degree you choose determines the courses that you take. If you enroll in a Master's degree program, you can expect the courses to be slightly more extensive and explore more advanced theory. A Master's degree in special education may include classes like Measurement and Diagnosis in Special Education, Assistive and Instructional Technology in Special Education, Classroom Management and Intervention Strategies, Motor Development and Learning, and Cognitive Impairment Theory. As you work your way through your degree, you should get experience in a range of classrooms.
If you plan on working in a public school after graduation, you may have access to different scholarship and financial aid options. North Carolina Public Schools funds loan forgiveness programs for teachers and grants.
It is crucial to find your groove as a teacher. You may learn from the experience of teachers who have been through the process when you join the North Carolina Association of Educators.
Networking may also put you in a position to benefit from the strong job outlook in North Carolina. It is expected to lead to a 17% swell in job openings for elementary school teachers by 2022 (O*Net, 2015). A 10% increase is predicted for secondary school teachers (O*Net, 2015).
Teacher Training Programs in North Carolina
Grand Canyon University Online: Those attending Grand Canyon University Online can work toward degrees in early education, elementary education, special education, English as a second language, and more. Overall, the Grand Canyon University graduation rate is 30%.
University of North Carolina: Considering a degree from University of North Carolina Online? At the online branch of the University of North Carolina, aspiring teachers may work toward licensure in gifted and talented education, adult education, school counseling, assistive technology, and other fields. University of North Carolina online courses are also offered in fields like dance education, curriculum development, and distance learning.
North Carolina State University: Teaching certification is available in a wide range of fields at NCSU. Popular choices include English, language arts, mathematics, science, social studies, and world languages.
North Carolina Teaching Salaries (2015)
Elementary: $42,440 per year
Secondary: $43,540 per year
Post-Secondary: $69,550 per year
Statistics provided by the BLS, 2015
{{ school.SchoolName }}
See more programs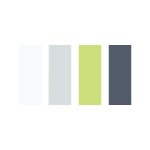 Additional Education Degree Schools in North Carolina
Appalachian State University
(Boone, NC)
NCATE accredited

Administration, Adult/Higher Ed, Career/Vocational, Curriculum/Instruction, English/Language Arts, History/Social Studies, Instructional Technology, Math, Music, Reading/Literacy, Special Ed

Campbell University
(Buies Creek, NC)
NCATE accredited

Administration, Career/Vocational, Gifted & Talented, Phys Ed/Health

Catawba College
(Salisbury, NC)
NCATE accredited

Duke University
(Durham, NC)
NCATE accredited

East Carolina University
(Greenville, NC)
NCATE accredited

Administration, Adult/Higher Ed, Art, Business, Career/Vocational, Curriculum/Instruction, English/Language Arts, History/Social Studies, Math, Music, Phys Ed/Health, Reading/Literacy, School Counseling/Psychology, Science, Special Ed

Elizabeth City State University
(Elizabeth City, NC)
NCATE accredited

Administration, Math, Science

Elon University
(Elon, NC)
NCATE accredited

Special Ed

Fayetteville State University
(Fayetteville, NC)
NCATE accredited

Administration, English/Language Arts, History/Social Studies, Math, Reading/Literacy, Science, Special Ed

Gardner-Webb University
(Boiling Springs, NC)
NCATE accredited

English/Language Arts, History/Social Studies, Math, School Counseling/Psychology, Science

Greensboro College
(Greensboro, NC)
NCATE accredited

Special Ed

High Point University
(High Point, NC)
NCATE accredited

Administration, Special Ed

Lenoir-Rhyne University
(Hickory, NC)
NCATE accredited

School Counseling/Psychology

Mars Hill University
(Mars Hill, NC)
NCATE accredited

Meredith College
(Raleigh, NC)
NCATE accredited

Special Ed

Montreat College
(Montreat, NC)
NCATE accredited

North Carolina A & T State University
(Greensboro, NC)
NCATE accredited

Administration, Adult/Higher Ed, Business, Career/Vocational, English/Language Arts, History/Social Studies, Instructional Technology, Math, Phys Ed/Health, Reading/Literacy, School Counseling/Psychology, Science, Special Ed

North Carolina Central University
(Durham, NC)
NCATE accredited

Music, Science

North Carolina State University
(Raleigh, NC)
NCATE accredited

Adult/Higher Ed, Career/Vocational, Curriculum/Instruction, English/Language Arts, History/Social Studies, Math, Phys Ed/Health, Reading/Literacy, School Counseling/Psychology, Science, Special Ed

Pfeiffer University
(Misenheimer, NC)
NCATE accredited

Queens University of Charlotte
(Charlotte, NC)
NCATE accredited

Reading/Literacy

Salem College
(Winston Salem, NC)
NCATE accredited

English/Language Arts, ESL/TESOL, History/Social Studies, Math, Reading/Literacy, Science, Special Ed

Shaw University
(Raleigh, NC)
NCATE accredited

The University of North Carolina at Chapel Hill
(Chapel Hill, NC)
NCATE accredited

Administration, Art, Curriculum/Instruction, English/Language Arts, ESL/TESOL, Foreign Languages, History/Social Studies, Math, Music, Reading/Literacy, School Counseling/Psychology, Science, Special Ed

The University of North Carolina at Charlotte
(Charlotte, NC)
NCATE accredited

Curriculum/Instruction, English/Language Arts, ESL/TESOL, History/Social Studies, Instructional Technology, Math, Reading/Literacy, School Counseling/Psychology, Science, Special Ed

The University of North Carolina at Greensboro
(Greensboro, NC)
NCATE accredited

Administration, Adult/Higher Ed, Curriculum/Instruction, English/Language Arts, ESL/TESOL, Foreign Languages, History/Social Studies, Instructional Technology, Math, Reading/Literacy, School Counseling/Psychology, Science, Special Ed

The University of North Carolina at Pembroke
(Pembroke, NC)
NCATE accredited

Administration, Art, English/Language Arts, History/Social Studies, Math, Music, Phys Ed/Health, Reading/Literacy, School Counseling/Psychology, Science

The University of North Carolina at Wilmington
(Wilmington, NC)
NCATE accredited

English/Language Arts, Foreign Languages, History/Social Studies, Instructional Technology, Math, Reading/Literacy, Science, Special Ed

Wake Forest University
(Winston Salem, NC)
NCATE accredited

English/Language Arts, Foreign Languages, History/Social Studies, Math, Science

Western Carolina University
(Cullowhee, NC)
NCATE accredited

Art, English/Language Arts, ESL/TESOL, History/Social Studies, Math, Music, Phys Ed/Health, Science, Special Ed

Wingate University
(Wingate, NC)
NCATE accredited

Curriculum/Instruction, Gifted & Talented, Phys Ed/Health

Winston-Salem State University
(Winston Salem, NC)
NCATE accredited

English/Language Arts, ESL/TESOL, Foreign Languages, History/Social Studies, Math, Science, Special Ed