Teaching Programs in Missouri
In recent years, the population of Missouri has grown significantly. This means, of course, an increase in the amount of students at schools throughout the state. As student numbers rise, teacher numbers have been decreasing. The state of Missouri has created a number of programs to strengthen the teaching workforce of the state, particularly in areas like math, science, and English.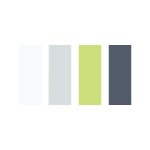 If you have ever wanted to shape the future of Missouri through your career choice, now is the time to contact teaching programs in Missouri for more information. A career in elementary, secondary, or post-secondary education could be ideal for you.
The goal of a teaching degree is simple: provide you with the skills and knowledge you need to get a Missouri teaching license and effectively educate students at your licensure level. Because of this, many programs are fairly competitive when it comes to admissions.
Before you can be accepted to an education program, you may need to pass the PRAXIS exam, which tests your baseline knowledge of core subjects like math and English. In order to get your license after graduation, you must pass the PRAXIS-II.
The way you prepare for these exams depends on what grade you plan on teaching. Teaching techniques and theories differ quite a bit between licensor levels, so carefully decide which grades you are interested in teaching. Those who want to become elementary school teachers may enroll in a wide range of courses like Literacy in the Primary Classroom, Teaching English as a New Language, Multiculturalism and Education, Social Studies in the Elementary School, Educational Policies and Laws, and Learning & Motivation. To round out your education and test your teaching competencies, your school will likely require a semester of student teaching.
Several organizations and associations provide funding for teaching students. One resource to look into is T.E.A.C.H. Missouri.
The field of education is one that's always changing, which is why it is so important to surround yourself with skilled education professionals who can help you grow as a teacher. As a member of the Missouri Education Association, you may stay on top of new research and legislative changes that affect teachers.
This can also help you take advantage of the great job outlook in Missouri. A 10% increase in demand for elementary school teachers is expected through 2022 (O*Net, 2012). In this time frame, jobs for special education teachers may swell by 3% (O*Net).
Teacher Training Programs in Missouri
Grand Canyon University Online: Comparing Grand Canyon University degrees may help you find a teaching program that suits your carer goals. Grand Canyon University Online programs cover various areas of licensure, including physical education, elementary reading, talented and gifted education, and teaching English as a second language.
University of Missouri: Those who need flexible education options may prefer University of Missouri Online. Aspiring teachers can study fields like art education, early childhood education, educational leadership, and library media. There are degree options at the Master's degree, Bachelor's degree, and EdS levels. Many programs lead to a full MU teaching degree.
Missouri State University: Undergraduate students have many degree options at MSU, from early education and elementary education to special education and art education. At the graduate level, degrees include counselor education, educational technology, and secondary education.
2015 Salary Figures for Missouri Teachers
Elementary: $50,240 per year
Secondary: $48,170 per year
Post-Secondary: $32,600 per year
Statistics from the Bureau of Labor Statistics, (BLS 2015)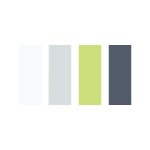 Additional Education Degree Schools in Missouri
A T Still University of Health Sciences
(Kirksville, MO)
Phys Ed/Health

Avila University
(Kansas City, MO)
Curriculum/Instruction, ESL/TESOL

Central Methodist University
(Fayette, MO)
Columbia College
(Columbia, MO)
Reading/Literacy, Special Ed

Drury University
(Springfield, MO)
NCATE accredited

Curriculum/Instruction, English/Language Arts, History/Social Studies, Instructional Technology, Math, Reading/Literacy, Science, Special Ed

Evangel University
(Springfield, MO)
NCATE accredited

Administration, Reading/Literacy, School Counseling/Psychology

Fontbonne University
(Saint Louis, MO)
NCATE accredited

Curriculum/Instruction, English/Language Arts, Reading/Literacy, Special Ed

Hannibal-Lagrange University
(Hannibal, MO)
Curriculum/Instruction, ESL/TESOL, Reading/Literacy

Kaplan University
(Learning Center - St. Louis, MO)
Administration, Adult/Higher Ed, Career/Vocational, Curriculum/Instruction, Instructional Technology, Phys Ed/Health

Lincoln University
(Jefferson City, MO)
NCATE accredited

School Counseling/Psychology

Lindenwood University
(Saint Charles, MO)
TEAC accredited

Art, Business, Career/Vocational, English/Language Arts, Foreign Languages, Gifted & Talented, History/Social Studies, Math, Music, Phys Ed/Health, Reading/Literacy, Science, Special Ed, Speech/Communications

Maryville University of Saint Louis
(Saint Louis, MO)
NCATE accredited

Art, English/Language Arts, Gifted & Talented, History/Social Studies, Math, Reading/Literacy, Science, Special Ed

Missouri Baptist University
(Saint Louis, MO)
NCATE accredited

Administration, Curriculum/Instruction, School Counseling/Psychology

Missouri Southern State University
(Joplin, MO)
NCATE accredited

Instructional Technology

Missouri State University
(Springfield, MO)
NCATE accredited

Business, Career/Vocational, English/Language Arts, History/Social Studies, Math, Special Ed

Missouri Western State University
(Saint Joseph, MO)
NCATE accredited

Administration, Curriculum/Instruction, Reading/Literacy, Special Ed

Northwest Missouri State University
(Maryville, MO)
NCATE accredited

Math, Music, Phys Ed/Health, School Counseling/Psychology, Science

Park University
(Parkville, MO)
Adult/Higher Ed, Art, English/Language Arts, Foreign Languages, History/Social Studies, Math, Reading/Literacy, Science, Special Ed

Rockhurst University
(Kansas City, MO)
TEAC accredited

Business, English/Language Arts, Foreign Languages, History/Social Studies, Math, Science

Southeast Missouri State University
(Cape Girardeau, MO)
NCATE accredited

Administration, Adult/Higher Ed, ESL/TESOL, Math, Music, Reading/Literacy, School Counseling/Psychology, Science, Special Ed

Southwest Baptist University
(Bolivar, MO)
Administration, Curriculum/Instruction, Instructional Technology

St. Louis University
(Saint Louis, MO)
NCATE accredited

Administration, Adult/Higher Ed, Curriculum/Instruction, School Counseling/Psychology, Special Ed

Stephens College
(Columbia, MO)
Curriculum/Instruction, ESL/TESOL, School Counseling/Psychology

Truman State University
(Kirksville, MO)
NCATE accredited

Art, English/Language Arts, Foreign Languages, History/Social Studies, Math, Music, Phys Ed/Health, Science, Special Ed

University of Missouri
(Columbia, MO)
TEAC accredited

Administration, Adult/Higher Ed, Art, Business, Career/Vocational, Curriculum/Instruction, English/Language Arts, ESL/TESOL, Gifted & Talented, History/Social Studies, Instructional Technology, Math, Music, Phys Ed/Health, Reading/Literacy, School Counseling/Psychology, Science, Special Ed

University of Missouri-Kansas City
(Kansas City, MO)
NCATE accredited

Art, Curriculum/Instruction, English/Language Arts, ESL/TESOL, History/Social Studies, Instructional Technology, Math, Reading/Literacy, Science, Special Ed

University of Missouri-St. Louis
(Saint Louis, MO)
NCATE accredited

Curriculum/Instruction, Phys Ed/Health, Reading/Literacy, Special Ed

University of Phoenix
(Des Peres, MO / Kansas City, MO / O'Fallon, MO / Springfield, MO / St. Louis, MO)
Administration, Adult/Higher Ed, Art, Curriculum/Instruction, English/Language Arts, Math, Reading/Literacy, Special Ed

Washington University in St Louis
(St. Louis, MO)
Art, English/Language Arts, Foreign Languages, History/Social Studies, Math, Science, Special Ed

Webster University
(Saint Louis, MO)
NCATE accredited

Adult/Higher Ed, English/Language Arts, ESL/TESOL, Foreign Languages, History/Social Studies, Instructional Technology, Math, Reading/Literacy, School Counseling/Psychology, Special Ed, Speech/Communications

William Woods University
(Blue Springs, MO / Columbia, MO / Fulton, MO / Jefferson City, MO)
TEAC accredited

Administration, Curriculum/Instruction, Phys Ed/Health, Special Ed