Teaching Programs in Maryland
The population of Maryland is growing every year. With that population growth comes an increase in the amount of students enrolling in Maryland schools. From preschool through college, enrollment numbers are extremely high. In fact, WBAL TV reports that enrollment numbers are at an all-time high for the 2015-2016 school year.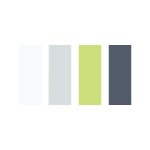 What does this mean for you? If you have ever considered a career in education, now may be the time to get started. Find out more about the different degree options available in Maryland and what it takes to become a licensed teacher with teaching programs in Maryland.
There are quite a few different areas of teaching licensure in Maryland. If you enjoy working with young children, a degree in early childhood education may be a good fit for you. At the elementary school level, you learn about many different subjects and teaching techniques that fit with each grade level.
Focusing on secondary education involves choosing a subject area and figuring out how high school students best learn that subject. Depending on how much education you already have, you may spend between two and four years in school earning a teaching license.
The courses you take may explore teaching theory, childhood development, subject-specific techniques, and learning theories. If you go into elementary education, classes you may enroll in include Science in Elementary Schools, Teaching Reading in Elementary Schools, Teaching Exceptional Learners, Methods of Teaching, and Childhood Development in Young Children. You should anticipate getting into the classroom right away, as this is typically required of all programs. In addition, your education may end with a semester of student teaching.
Typically, you must wait to be accepted to a program before you start applying for financial aid. However, once you are accepted, you can start looking at government agencies, private scholarships, school scholarships, and other types of aid. Maryland Public Schools is a major financial supporter of teaching students throughout the state.
Your job outlook depends on how flexible you are about relocating and which type of teaching license you earn. Between 2012 and 2022, special education jobs are expected to increase 7% in Maryland (O*Net, 2015). The same growth rate is expected for secondary school teachers (O*Net, 2015).
Taking advantage of the networking and training opportunities available to you is highly recommended. Look into becoming a student member of the Maryland State Education Association to learn about major issues in education and how you can be a more effective classroom teacher.
Teacher Training Programs in Maryland
University of Maryland: When it comes to online courses, University of Maryland have many exciting options to consider. Graduate students may pursue degrees in distance education, instructional technology, learning design and technology, and secondary teaching. University of Maryland degrees at the doctoral level include community college policy and administration, instructional technology, and e-learning.
Notre Day of Maryland University: At this university, students can work toward a Bachelor's in education or combine their degrees with a five-year Bachelor's/Master's program. Advanced certification options include Spanish education, special education, gifted and talented education, and library media.
Grand Canyon University Online: Grand Canyon University Online programs cover a wide variety of topics, from early and elementary education to secondary and gifted education. Currently, the Grand Canyon University graduation rate is 30%, making it comparable to other online programs.
Maryland Teaching Salaries (2015)
Elementary: $63,050 per year
Secondary: $63,400 per year
Post-Secondary: $74,680 per year
Statistics provided by the BLS, 2015
{{ school.SchoolName }}
See more programs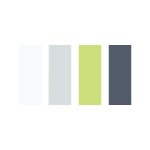 Additional Education Degree Schools in Maryland
Bowie State University
(Bowie, MD)
NCATE accredited

Curriculum/Instruction, Math, Phys Ed/Health, Reading/Literacy, School Counseling/Psychology, Special Ed

Coppin State University
(Baltimore, MD)
NCATE accredited

Administration, Adult/Higher Ed, Curriculum/Instruction, English/Language Arts, History/Social Studies, Math, Reading/Literacy, Science, Special Ed

Frostburg State University
(Frostburg, MD)
NCATE accredited

Instructional Technology, Reading/Literacy, School Counseling/Psychology, Special Ed

Goucher College
(Towson, MD)
Administration, Curriculum/Instruction, English/Language Arts, Foreign Languages, History/Social Studies, Math, Phys Ed/Health, Reading/Literacy, Science, Special Ed

Hood College
(Frederick, MD)
NCATE candidate

Curriculum/Instruction, History/Social Studies, Math, Reading/Literacy

Johns Hopkins University
(Baltimore, MD)
NCATE accredited, TEAC accredited

Administration, Curriculum/Instruction, English/Language Arts, ESL/TESOL, Foreign Languages, History/Social Studies, Instructional Technology, Math, Reading/Literacy, School Counseling/Psychology, Science, Special Ed

Kaplan University
(Hagerstown, MD / Learning Center - Rockville, MD)
Administration, Adult/Higher Ed, Career/Vocational, Instructional Technology, Phys Ed/Health

Loyola University Maryland
(Baltimore, MD)
NCATE accredited

Curriculum/Instruction, English/Language Arts, Foreign Languages, History/Social Studies, Instructional Technology, Math, Reading/Literacy, School Counseling/Psychology, Science, Special Ed

Maryland Institute College of Art
(Baltimore, MD)
Art, Curriculum/Instruction

McDaniel College
(Westminster, MD)
NCATE accredited

Administration, Curriculum/Instruction, ESL/TESOL, Phys Ed/Health, Reading/Literacy, School Counseling/Psychology, Special Ed

Morgan State University
(Baltimore, MD)
NCATE accredited

Art, English/Language Arts, History/Social Studies, Math, Music, Science

Notre Dame of Maryland University
(Baltimore, MD)
NCATE accredited

Administration, Art, English/Language Arts, ESL/TESOL, Foreign Languages, Math, Reading/Literacy, Science, Special Ed

Salisbury University
(Salisbury, MD)
NCATE accredited

Administration, Art, Business, Career/Vocational, English/Language Arts, Foreign Languages, History/Social Studies, Math, Music, Phys Ed/Health, Reading/Literacy, Science

St Mary's College of Maryland
(Saint Mary's City, MD)
Art, Curriculum/Instruction, English/Language Arts, History/Social Studies, Math, Music, Science

Towson University
(Towson, MD)
NCATE accredited

Curriculum/Instruction, Instructional Technology, Reading/Literacy, Special Ed

University of Maryland Eastern Shore
(Princess Anne, MD)
Art, Business, Career/Vocational, English/Language Arts, History/Social Studies, Math, Music, School Counseling/Psychology, Science, Special Ed

University of Maryland-Baltimore County
(Baltimore, MD)
NCATE accredited

Art, English/Language Arts, ESL/TESOL, Foreign Languages, History/Social Studies, Math, Music, Science

University of Maryland-College Park
(College Park, MD)
NCATE accredited

Administration, Adult/Higher Ed, Art, Curriculum/Instruction, ESL/TESOL, Foreign Languages, History/Social Studies, Math, Reading/Literacy, School Counseling/Psychology, Science, Special Ed, Speech/Communications

University of Maryland-University College
(Adelphi, MD)
English/Language Arts, Instructional Technology, Math, Science

University of Phoenix
(Columbia, MD / Greenbelt, MD / Rockville, MD / Timonium, MD)
Administration, Adult/Higher Ed, Art, Curriculum/Instruction, English/Language Arts, Math, Reading/Literacy, Special Ed