Teaching Programs in Indiana
The teaching industry is changing all over the United States, and it's having a profound impact on school staffing in many states. In Indiana, the Superintendent of Public Instruction just created a commission to address the teacher shortage, which includes issues with teacher recruitment and retention.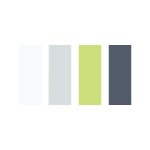 If you want to make a difference with your long-term career choice, education may very well be the field for you. All of the students in Indiana deserve a great education, from preschool and early education all the way up to college instruction. Take the first step to your new career now by contacting teaching programs in Indiana for more information.
How Can I Get a Teaching Degree in Indiana?
There are several different degree levels you can look into if you want to become a teacher in Indiana. If you already have a Bachelor's degree in a subject area that is taught in schools, you may actually be very close to a teaching degree. An accelerated certification program can help you get your license and start teaching as quickly as possible. A four-year Bachelor's degree is a well-rounded approach to education; this degree covers early, elementary, special, or secondary education. Bachelor's degree graduates may opt to earn a Master's degree, which covers more extensive theory and techniques.
Curricula vary widely between programs and schools. In general, you should plan on focusing on one specific age group, and in some cases, one subject. If you decide to specialize in a field like special education, your curriculum may include classes like Instructive and Assistive Technology, Mathematics for Students with Special Needs, Classroom Management, Writing Development in the Special Needs Child, and Observing/Assessing Students.
Look into as many different financial aid opportunities as possible once you get accepted to a teaching program. There are state programs and federal programs, as well as funding opportunities that are offered by private institutions. Through the Indiana State Teachers Association, you can apply for scholarships like the Justine M. Harrell Memorial Scholarship and the Damon P. Moore Scholarship.
Outlook for Educators in Indiana
Across the board, you may discover that job growth rates in Indiana are very close to those reported on a national level. Between 2012 and 2022, secondary school teachers may experience a 9% swell in job openings (O*Net, 2012). For special education teachers, the anticipated job growth rate is 10% (O*Net, 2012).
You can begin learning about job openings and opportunities before you even complete your education. Consider setting aside time to network through organizations like the ISTA. Membership in professional groups like this one can help you learn about your local teaching community and find ways to contribute to it.
Contact the schools on this page to learn more about becoming a teacher in Indiana.
2014 Teaching Salaries in Indiana
Teacher Training Programs in Indiana
Indiana University-Purdue University Indianapolis: This large university has education degrees at all levels of study, from Bachelor's degrees and Master's degrees to PhD and EdD programs. There are also certificate and dual licensing options.
Grand Canyon University Online: Nationally-known, Grand Canyon Online University explores different areas of study with experienced instructors. The Grand Canyon University graduation rate is 30%.
Indiana State University: Indiana State Online is the online branch of this university, making high-level teaching programs accessible to people anywhere in the state. Some Bachelor's programs offered by Indiana State University online are adult career education and postsecondary facilitation. Graduate programs that lead to an Indiana teacher license include curriculum and instruction, elementary education, and special education.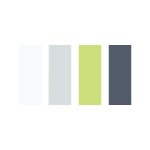 Additional Education Degree Schools in Indiana
Ball State University
(Muncie, IN)
NCATE accredited

Administration, Adult/Higher Ed, Curriculum/Instruction, Gifted & Talented, History/Social Studies, Instructional Technology, Math, Reading/Literacy, School Counseling/Psychology, Science, Special Ed

Bethel College
(Mishawaka, IN)
NCATE accredited

Administration, Business, English/Language Arts, Foreign Languages, History/Social Studies, Math, Phys Ed/Health, Reading/Literacy, Science, Special Ed

Butler University
(Indianapolis, IN)
NCATE accredited

Administration, School Counseling/Psychology

Calumet College of St. Joseph
(Whiting, IN)
DePauw University
(Greencastle, IN)
NCATE accredited

Earlham College
(Richmond, IN)
Goshen College
(Goshen, IN)
NCATE accredited

Science

Grace College and Theological Seminary
(Winona Lake, IN)
NCATE accredited

Curriculum/Instruction, Reading/Literacy, Special Ed

Huntington University
(Huntington, IN)
NCATE accredited

Curriculum/Instruction, English/Language Arts, History/Social Studies, Math, Reading/Literacy, School Counseling/Psychology, Science

Indiana State University
(Terre Haute, IN)
NCATE accredited

Administration, Adult/Higher Ed, Curriculum/Instruction, Instructional Technology, Reading/Literacy, School Counseling/Psychology, Special Ed, Speech/Communications

Indiana University Bloomington
(Bloomington, IN)
NCATE accredited

English/Language Arts, ESL/TESOL, Foreign Languages, History/Social Studies, Instructional Technology, Math, Phys Ed/Health, Reading/Literacy, Science, Special Ed

Indiana University-East
(Richmond, IN)
NCATE accredited

Indiana University-Kokomo
(Kokomo, IN)
NCATE accredited

Indiana University-Northwest
(Gary, IN)
NCATE accredited

English/Language Arts, History/Social Studies, Math, Reading/Literacy, Science

Indiana University-Purdue University Fort Wayne
(Fort Wayne, IN)
NCATE accredited

Administration, English/Language Arts, Gifted & Talented, Reading/Literacy, School Counseling/Psychology, Special Ed

Indiana University-Purdue University-Indianapolis
(Indianapolis, IN)
Administration, Instructional Technology, Phys Ed/Health, School Counseling/Psychology

Indiana University-South Bend
(South Bend, IN)
NCATE accredited

Business, English/Language Arts, ESL/TESOL, Foreign Languages, History/Social Studies, Math, Reading/Literacy, Science, Special Ed

Indiana University-Southeast
(New Albany, IN)
NCATE accredited

Art, Business, English/Language Arts, Foreign Languages, History/Social Studies, Math, School Counseling/Psychology, Science

Indiana Wesleyan University
(Fort Wayne, IN / Indianapolis North, IN / Indianapolis West, IN / Marion, IN / Merrillville, IN)
NCATE accredited

Administration, Curriculum/Instruction, School Counseling/Psychology

Kaplan University
(Learning Center - Indianapolis, IN)
Administration, Adult/Higher Ed, Career/Vocational, Instructional Technology, Phys Ed/Health

Marian University
(Indianapolis, IN)
NCATE accredited

Oakland City University
(Oakland City, IN)
NCATE accredited

Special Ed

Purdue University
(West Lafayette, IN)
NCATE accredited

Administration, Career/Vocational, Curriculum/Instruction, English/Language Arts, Gifted & Talented, History/Social Studies, Instructional Technology, Math, Reading/Literacy, School Counseling/Psychology, Science, Special Ed

Purdue University Northwest - Online
(Hammond, IN)
NCATE accredited

Administration, Instructional Technology, School Counseling/Psychology, Special Ed

Purdue University Online
(Hammond, IN)
Career/Vocational, Curriculum/Instruction, English/Language Arts, Gifted & Talented, Instructional Technology, Math, Special Ed

Purdue University-North Central
(Westville, IN)
NCATE accredited

Saint Mary-of-the-Woods College
(Saint Mary Of The Woods, IN)
NCATE accredited

Special Ed

Taylor University
(Upland, IN)
NCATE accredited

Adult/Higher Ed

University of Evansville
(Evansville, IN)
NCATE accredited

University of Indianapolis
(Indianapolis, IN)
NCATE accredited

Art, Business, Curriculum/Instruction, English/Language Arts, Foreign Languages, History/Social Studies, Math, Music, Phys Ed/Health, Science

University of Notre Dame
(Notre Dame, IN)
Administration

University of Phoenix
(Greenwood, IN / Indianapolis, IN / Merrillville, IN)
Administration, Adult/Higher Ed, Art, Curriculum/Instruction, English/Language Arts, Math, Reading/Literacy, Special Ed

University of Saint Francis
(Fort Wayne, IN)
NCATE accredited

School Counseling/Psychology, Special Ed

University of Southern Indiana
(Evansville, IN)
NCATE accredited

Valparaiso University
(Valparaiso, IN)
NCATE accredited