Teaching Programs in Alabama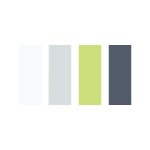 No matter what a child's dreams are or who they grow up to be, the teaching they receive plays a huge part in their development. Children with passionate, educated teachers grow up to love learning, to set their goals high, and to achieve great things.
The landscape of education is changing in Alabama, with legislators recently enacting a significant overhaul of science teaching standards throughout the state. Now, more than ever, the state needs teachers who are willing to use the latest research and teaching standards to help their students grow.
If you have ever considered putting your skills and your dedication to Alabama to use in a new career, contact education programs in Alabama to find out which certification path is right for you and your career goals.
How Can I Get a Teaching Degree in Alabama?
There are several certification paths that you can consider if you want to become a licensed teacher. If you want to teach elementary school children, you'll need a Bachelor's degree in education or a Bachelor's degree plus a Master's degree in elementary education. Once you reach the high school level, licensing changes a bit. You major in an area of study and minor in education to teach secondary students. Special education is another path that has seen significant shortages throughout the country in recent years. You can enter this specialty with a Bachelor's degree or Master's degree.
The courses you take as a teaching student are dependent on which age group you plan on teaching upon graduation. For example, if you want to teach young students, you may enroll in classes like Mathematics for Early Education, Primary Math and Science, Foundations of Language and Literacy Instruction, and Motor Development for Young Children.
As it becomes increasingly apparent how crucial education is to the future of Alabama, the financial aid opportunities for aspiring teachers are growing. Alabama has quite a few underserved rural counties. If you agree to work in an underserved area after graduation, you may qualify for TEACH Grants through the federal government.
Outlook for Educators in Alabama
Across the state, the job outlook for teachers at different levels is quite positive. O*Net anticipates a 12% increase in elementary school teaching jobs through 2022, which works out to about 600 new jobs per year. In this timeframe, a 5% increase in jobs is expected for high school teachers (O*Net, 2015).
The teaching community is an extremely important part of this industry, so it's worth your time to network with other teachers and learn from their experience in Alabama. As a student, think about the advantage of joining college groups and professional organizations like the Alabama Education Association.
The job openings you qualify for are dependent on your level of licensure and the type of degree you have. Elementary education graduates may work in kindergarten through fifth grade, while secondary graduates may work at schools at the middle and high school levels.
2016 Teaching Salaries in Alabama
Elementary: $49,120 per year
Secondary: $50,060 per year
Post-Secondary: $28,760 per year
Statistics from the Bureau of Labor Statistics, 2016
Teacher Training Programs in Alabama
University of Alabama: With University of Alabama online degrees, you can choose from a wide variety of teaching programs. Available areas of specialty include special education, curriculum and instruction, educational leadership, and music education. If you're asking yourself, "Where is the University of Alabama located?" the flagship location is in Tuscaloosa. The six-year graduation rate at this school is 67%. University of Alabama online classes include coursework in educational psychology, educational leadership, and elementary education.
Grand Canyon University Online: Grand Canyon University degrees range from undergraduate elementary and early education to graduate gifted education and educational leadership programs. The Grand Canyon University graduation rate is reported to be 30%.
University of South Alabama: Located in the city of Mobile, the University of South Alabama offers Bachelor's programs in coaching, health education, K-6 teaching, and other areas of study. The College of Education also has several online programs for aspiring teachers.
Request information from the Alabama teaching schools you see on this site to learn more about your options for getting your education degree.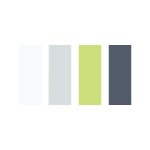 Additional Education Degree Schools in Alabama
Alabama A & M University
(Normal, AL)
NCATE accredited

Administration, Adult/Higher Ed, Art, Business, Career/Vocational, Curriculum/Instruction, History/Social Studies, Math, Music, Phys Ed/Health, Reading/Literacy, School Counseling/Psychology, Science, Special Ed, Speech/Communications

Alabama State University
(Montgomery, AL)
Administration, Curriculum/Instruction, English/Language Arts, History/Social Studies, Math, Music, Phys Ed/Health, Reading/Literacy, School Counseling/Psychology, Science, Special Ed

Auburn University
(Auburn, AL)
NCATE accredited

Administration, Adult/Higher Ed, Business, Curriculum/Instruction, English/Language Arts, ESL/TESOL, Foreign Languages, History/Social Studies, Math, Music, Phys Ed/Health, Reading/Literacy, School Counseling/Psychology, Science, Special Ed

Auburn University at Montgomery
(Montgomery, AL)
NCATE accredited

Art, Instructional Technology, Phys Ed/Health, Reading/Literacy, Special Ed

Faulkner University
(Montgomery, AL)
NCATE accredited

English/Language Arts, History/Social Studies, Math, Phys Ed/Health, Science

Jacksonville State University
(Jacksonville, AL)
NCATE accredited

Instructional Technology, Reading/Literacy, Special Ed

Samford University
(Birmingham, AL)
NCATE accredited

Administration, Curriculum/Instruction, Gifted & Talented

Spring Hill College
(Mobile, AL)
Career/Vocational, Curriculum/Instruction, English/Language Arts, History/Social Studies, Instructional Technology, Reading/Literacy, Special Ed

The University of Alabama
(Tuscaloosa, AL)
NCATE accredited

Administration, Adult/Higher Ed, Curriculum/Instruction, English/Language Arts, ESL/TESOL, Gifted & Talented, History/Social Studies, Math, Music, Reading/Literacy, School Counseling/Psychology, Science

The University of Alabama at Birmingham
(Birmingham, AL)
Adult/Higher Ed, Art, Curriculum/Instruction, English/Language Arts, ESL/TESOL, Foreign Languages, History/Social Studies, Math, Music, Phys Ed/Health, School Counseling/Psychology, Science, Special Ed, Speech/Communications

The University of West Alabama
(Livingston, AL)
NCATE accredited

English/Language Arts, History/Social Studies, Math, Phys Ed/Health, School Counseling/Psychology, Science, Special Ed

Troy University
(Troy, AL)
NCATE accredited

Administration, Adult/Higher Ed, Art, Curriculum/Instruction, English/Language Arts, Gifted & Talented, History/Social Studies, Math, Music, Phys Ed/Health, Reading/Literacy, Science

University of Mobile
(Mobile, AL)
Art

University of Montevallo
(Montevallo, AL)
NCATE accredited

Art, Career/Vocational, English/Language Arts, History/Social Studies, Math, Science

University of North Alabama
(Florence, AL)
NCATE accredited

Administration, Business, Curriculum/Instruction, English/Language Arts, History/Social Studies, Math, Music, Phys Ed/Health, School Counseling/Psychology, Science, Special Ed

University of Phoenix
(Birmingham, AL)
Administration, Adult/Higher Ed, Art, Curriculum/Instruction, English/Language Arts, Math, Reading/Literacy, Special Ed

University of South Alabama
(Mobile, AL)
NCATE accredited

Art, English/Language Arts, ESL/TESOL, Foreign Languages, Gifted & Talented, History/Social Studies, Instructional Technology, Math, Reading/Literacy, Science, Special Ed