Doctorate in Education in New York
To qualify for the top positions in the field of education, you should consider earning your EdD or Doctorate in Education from an accredited university. Whether you want to learn on campus or online, you can find plenty of options with our comprehensive list of schools that help New York students achieve their goals. Continue reading to learn more about earning your EdD in New York and contact the schools that offer EdD programs that interest you!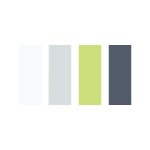 Universities in New York with Doctorate of Education Programs
New York has several outstanding Ed.D programs from local universities and multiple opportunities to earn an Ed.D.
Seton Hall University was founded in the 1920s with a Department of Education, and this department has continued to expand. Recent graduates and even current students work in administrative positions, such as academic affairs, student affairs, admissions and other areas. Seton Hall is active in research at the university and on an international level.
The Steinhardt School of Culture, Education and Human Development have an Ed.D. program designed for students to work on the increasing needs for visionary and entrepreneurial leaders in universities.
Teachers College, Columbia University offers an Ed.D. in Higher and Postsecondary Education; this prepares students for strategic leadership in educational organizations, schools and school systems. The training also prepares students to become effective leaders, change agents, teachers and academic researchers.
Long Island University's Doctorate of Education in Interdisciplinary Educational Studies program offers a 51-credit research to achieve a doctorate degree. Long Island University offers a large number of Ed.d programs and choices for the doctorate degree. They include:

Principals
Superintendents
Administrators
Researchers
Curriculum developers
Professors
Policy analysts
Educational consultants

Syracuse University is another excellent college that offers an Ed.D. in Leadership, with an emphasis on applied research, this makes this program an excellent one for students that plan to work as educators.
The University of Buffalo's Doctor of Education Administration program is based in a large part on the University of Buffalo's cohort-based leadership initiative for tomorrow's schools.
In addition to the vast number of universities that offer on-campus doctoral programs, there are also a large number of online programs available.


Career Outlook for Graduates in New York

New York City Department of Education  provides information on various salaries based on experience and education in the field. The annual mean salary for a Ed.D. teacher is $88,380. An Ed.D. analyst average salary is $72,000; however, the Ed.D. researcher's average salary is $124,000. The highest average salaries are found in administration; a superintendent or principal average salaries are $160,000 to $210,000. New York offers salaries above the national average for education administration positions such as college professors and academic deans at the post-secondary level, and superintendents and principals at the K12 level:

New York has leadership positions in various organizations, which involve motivating employees and coworkers through organizing exercises and workshops that will increase employee loyalty and morale.

School administrator positions are always available, and they are very influential in the future of education. Universities and colleges almost always hire candidates with a doctorate degree for administrative positions.

Jobs as research analysts are also available in New York, particularly at universities. A job for a senior research analyst requires the individual to be responsible for the design and execution of primary research, beginning with the project through analysis. This type of position requires a doctorate, good communication and organizational skills.

There are numerous jobs available in New York for Ed.D. graduates, and their salaries depend on their education and job experience. If you are ready to pursue the next level in education, contact our featured New Your Ed.d.programs to make sure you choose the right school for your goals in education!
{{ school.SchoolName }}
See more programs