Teaching Programs in Washington
Washington is known in the education industry for having some of the highest standards in the country. This means that the state's children get access to some of the most highly trained and dedicated teachers in the United States. However, that may change for some of Washington's school districts. Restructuring of the education system has led to the creation of many jobs and many open positions.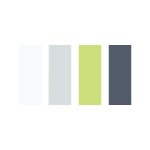 If you have ever wanted to get involved in the field of teaching, now could be the perfect time to explore your options. Get started by contacting teacher training programs in Washington.
As the population of Washington evolves and changes, teachers at all grade levels will likely be in high demand. You may wish to consider your previous work experience and which age group you work best with. It takes a very different set of skills to work with preschoolers than it does to work with high school seniors, as an example. No matter which licensure level you teach, you may be able to consider Bachelor's, Master's, and alternative certification programs in Washington.
To figure out which program is right for you, look into the curriculum for each degree. The courses you are required to take should be in line with your long-term career goals, what you must bring to a classroom as a teacher, and previous education you must have completed. The curriculum for a Master's degree in secondary education may be based on classes like Comprehension and the Content Areas, High School Mathematics and Content, Technology for Secondary School Educators, Curriculum and Methods for Teaching in the Secondary School, and Inclusive Education.
Depending on where you live in Washington, you may have the chance to apply for several different scholarships and grants. One source of funding in this state is the Washington State School Retirees' Association.
As Washington tries to keep up with an influx of new students, school districts across the state have experienced an increase in demand for teachers, leading to an expected 18% growth in job openings for elementary school teachers by 2022 (O*Net, 2015). In this time frame, jobs for secondary school teachers may jump by 14% (O*Net, 2015).
Getting involved in professional organizations is a great way to build up your networking circle and learn about changes in the education industry that may affect your career. A major resource in Washington is the Washington Education Association.
Teacher Training Programs in Washington
University of Washington: With University of Washington online courses, you may get one step closer to your Bachelor's or Master's degree in education. Bachelor's-level programs include early childhood education and family studies. If you want to take graduate University of Washington online classes, you may become certified in special education or athletic leadership.
Grand Canyon University Online: Comparing Grand Canyon University degrees can help you choose a degree program that fits your long-term career goals. Aspiring teachers may look into Grand Canyon University Online programs in physical education, secondary education, or elementary education.
Western Governors University Washington: One of the benefits of attending WGU Washington is the wide variety of online programs they offer. As an online student, you may become licensed in special education, science education, English education, or mathematics education.
Teacher Salaries in Washington
Elementary School Teachers in Washington: $62,190 per year (BLS, 2015)
Secondary School Teachers in Washington: $64,060 per year (BLS, 2015)
Post-Secondary Teachers in Washington: $60,090 per year (BLS, 2015)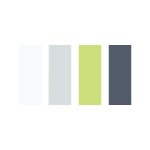 Additional Education Degree Schools in Washington
Antioch University Seattle
(Seattle, WA)
Central Washington University
(Ellensburg, WA)
NCATE accredited

Reading/Literacy, Special Ed

City University of Seattle
(Bellevue, WA)
Administration, Curriculum/Instruction, Reading/Literacy, School Counseling/Psychology, Special Ed

Eastern Washington University
(Cheney, WA)
NCATE accredited

Math, Special Ed, Speech/Communications

Evergreen State College
(Olympia, WA)
Curriculum/Instruction, Math

Gonzaga University
(Spokane, WA)
NCATE accredited

Reading/Literacy, School Counseling/Psychology, Special Ed

Heritage University
(Toppenish, WA)
English/Language Arts, ESL/TESOL, Reading/Literacy, School Counseling/Psychology, Science

Northwest University
(Kirkland, WA)
Pacific Lutheran University
(Tacoma, WA)
NCATE accredited

Reading/Literacy, Special Ed

Saint Martin's University
(Lacey, WA)
TEAC accredited

Curriculum/Instruction, ESL/TESOL, Instructional Technology, Reading/Literacy, School Counseling/Psychology, Special Ed

Seattle Pacific University
(Seattle, WA)
NCATE accredited

Curriculum/Instruction, School Counseling/Psychology

Seattle University
(Seattle, WA)
NCATE accredited

Adult/Higher Ed, Reading/Literacy, Special Ed

University of Puget Sound
(Tacoma, WA)
NCATE accredited

English/Language Arts, History/Social Studies, Math, Music, School Counseling/Psychology, Science

University of Washington
(Seattle, WA)
English/Language Arts, Foreign Languages, History/Social Studies, Math, Science, Special Ed

University of Washington-Bothell
(Bothell, WA)
English/Language Arts, ESL/TESOL, History/Social Studies, Math, Reading/Literacy, Science

University of Washington-Tacoma
(Tacoma, WA)
Curriculum/Instruction, ESL/TESOL, Science, Special Ed

Walla Walla University
(College Place, WA)
Administration, Curriculum/Instruction, ESL/TESOL, Reading/Literacy

Washington State University
(Pullman, WA)
NCATE accredited

Administration, Adult/Higher Ed, Curriculum/Instruction, ESL/TESOL, Reading/Literacy, School Counseling/Psychology, Special Ed

Western Washington University
(Bellingham, WA)
NCATE accredited

Adult/Higher Ed, Career/Vocational, Math, Reading/Literacy, Science

Whitman College
(Walla Walla, WA)
Curriculum/Instruction

Whitworth University
(Spokane, WA)
NCATE accredited

Curriculum/Instruction, Gifted & Talented, School Counseling/Psychology, Special Ed