Teaching Programs in Tennessee
As the world becomes more and more globalized, kids growing up have an expanding number of opportunities available to them. However, this also means that their education must adequately prepare them for the demands of a globalized society. That is why education is evolving so much in Tennessee.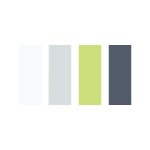 One of the most recent changes in Tennessee education involves strengthening science standards to ensure that graduating students are ready to pursue careers in science, technology, engineering, and mathematics.
Find out how you can help children reach their goals by contacting teaching programs in Tennessee.
Education is often considered one of the more rigorous degree programs, so be ready to work and study hard to prepare for licensure as a Tennessee teacher. Before you even get accepted to an education program, may need to demonstrate your potential by passing the PRAXIS exam. At the end of your education, you need to pass the PRAXIS-II to earn your license.
Different degree options in Tennessee include Bachelor's programs, Master's programs, and alternative certification programs. Throughout the duration of your education, you should get theoretical training and hands-on experience in many areas of teaching.
Courses that are often included in a general education major include Supporting Learning and Behavior in the Classroom, Literacy and Language Development in Young Children, Introduction to Educational Inquiry, Conceptual Foundations of Elementary Math, and Teaching Reading in the Elementary and Middle Schools. You should plan on combining all of your knowledge and skills during your student teaching semester, a huge part of your training that determines your post-graduation job options.
Applying for financial aid programs is a big part of earning your degree. An important option to consider in Tennessee is the Tennessee Teaching Scholars Program, which awards funds to students who agree to stay in Tennessee for a specific amount of time after graduation.
Teaching is a field that generally has a very tight-knit community, so you can learn a lot from fellow educators and their experiences. Make the most of these opportunities, as they can make it much easier for you to get comfortable in the field of teaching. Joining a group like the Tennessee Education Association can give you access to networking and training opportunities.
The demand for teachers in Tennessee is far greater than it is in many other parts of the country. Through 2022, O*Net reports an expected a 21% increase in elementary school teaching jobs. In this time frame, they expect a 13% jump in secondary education jobs (O*Net, 2015).
Elementary School Teachers in Tennessee: $47,930 per year (BLS, 2015)
Secondary School Teachers in Tennessee: $48,430 per year (BLS, 2015)
Post-Secondary Teachers in Tennessee: $56,830 per year (BLS, 2015)
Teacher Training Programs in Tennessee
University of Tennessee: The University of Tennessee Online is the distance learning branch of this state university. Students interested in earning a University of Tennessee online degree may pursue certification in school counseling, educational leadership, agricultural education, or early childhood. These University of Tennessee online degrees are open to licensed teachers.
Grand Canyon University Online: Ready to become a certified teacher and start working with kids? Grand Canyon University degree in elementary and secondary education may help you get started. Currently, the Grand Canyon University graduation rate is 30%.
Tennessee State University: The average graduation rate of 35.4% at Tennessee State University puts it solidly in line with other universities. This school is optimal for licensed teachers interested in earning a Master of Education, an Education Specialist degree, or a Doctor of Education
{{ school.SchoolName }}
See more programs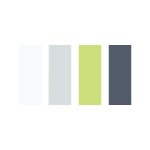 Additional Education Degree Schools in Tennessee
Austin Peay State University
(Clarksville, TN)
NCATE accredited

Curriculum/Instruction, Instructional Technology, Math, Special Ed

Belmont University
(Nashville, TN)
NCATE accredited

Reading/Literacy, Special Ed

Bethel University
(McKenzie, TN)
Administration, Curriculum/Instruction

Carson-Newman College
(Jefferson City, TN)
NCATE accredited

Art, Business, Career/Vocational, Curriculum/Instruction, English/Language Arts, ESL/TESOL, Foreign Languages, History/Social Studies, Math, Music, Phys Ed/Health, Reading/Literacy, School Counseling/Psychology, Science, Special Ed

Christian Brothers University
(Memphis, TN)
NCATE accredited

Administration, Art, Curriculum/Instruction, English/Language Arts, Foreign Languages, History/Social Studies, Math, Science, Special Ed

Cumberland University
(Lebanon, TN)
NCATE candidate

Administration, Curriculum/Instruction

East Tennessee State University
(Johnson City, TN)
NCATE accredited

Administration, Business, Career/Vocational, Curriculum/Instruction, English/Language Arts, ESL/TESOL, Foreign Languages, History/Social Studies, Math, Phys Ed/Health, Reading/Literacy, School Counseling/Psychology, Science, Special Ed, Speech/Communications

Freed-Hardeman University
(Henderson, TN)
NCATE accredited

Administration, Art, Curriculum/Instruction, Music, Phys Ed/Health, Special Ed

Johnson Bible College
(Knoxville, TN)
ESL/TESOL, History/Social Studies, School Counseling/Psychology

King College
(Bristol, TN)
Curriculum/Instruction

Lee University
(Cleveland, TN)
NCATE candidate, TEAC accredited

Special Ed

Lincoln Memorial University
(Harrogate, TN)
Administration, Curriculum/Instruction, English/Language Arts, School Counseling/Psychology

Lipscomb University
(Nashville, TN)
NCATE accredited

Administration, Curriculum/Instruction, Instructional Technology, Math, Special Ed

Memphis College of Art
(Memphis, TN)
Art, Curriculum/Instruction

Middle Tennessee State University
(Murfreesboro, TN)
NCATE accredited

Curriculum/Instruction, Foreign Languages, Math, Reading/Literacy, Special Ed

Milligan College
(Milligan College, TN)
NCATE accredited

South College
(Knoxville, TN)
Southern Adventist University
(Collegedale, TN)
NCATE accredited

Curriculum/Instruction, Phys Ed/Health, Reading/Literacy, School Counseling/Psychology, Special Ed

Tennessee State University
(Nashville, TN)
NCATE accredited

Adult/Higher Ed, Curriculum/Instruction, History/Social Studies, Instructional Technology, Reading/Literacy, Special Ed

Tennessee Tech University
(Cookeville, TN)
NCATE accredited

Business, Career/Vocational, Curriculum/Instruction, English/Language Arts, ESL/TESOL, Foreign Languages, History/Social Studies, Math, Phys Ed/Health, Reading/Literacy, Science, Special Ed, Speech/Communications

Tennessee Temple University
(Chattanooga, TN)
Administration, Curriculum/Instruction, English/Language Arts

The University of Tennessee-Chattanooga
(Chattanooga, TN)
NCATE accredited

Art, Business, English/Language Arts, Foreign Languages, History/Social Studies, Math, Music, Phys Ed/Health, Reading/Literacy, Science, Special Ed

The University of Tennessee-Knoxville
(Knoxville, TN)
NCATE accredited

Art, Curriculum/Instruction, English/Language Arts, ESL/TESOL, Foreign Languages, Gifted & Talented, History/Social Studies, Math, Reading/Literacy, Science, Special Ed

The University of Tennessee-Martin
(Martin, TN)
NCATE accredited

Administration, English/Language Arts, History/Social Studies, Phys Ed/Health, Reading/Literacy, School Counseling/Psychology, Science, Special Ed

Trevecca Nazarene University
(Nashville, TN)
NCATE accredited

Administration, Curriculum/Instruction, ESL/TESOL, Reading/Literacy, Special Ed

Tusculum College
(Greeneville, TN)
Career/Vocational, Curriculum/Instruction

Union University
(Jackson, TN)
NCATE accredited

Curriculum/Instruction

University of Memphis
(Memphis, TN)
NCATE accredited

Administration, Business, Career/Vocational, Curriculum/Instruction, English/Language Arts, Foreign Languages, History/Social Studies, Instructional Technology, Math, Phys Ed/Health, Reading/Literacy, School Counseling/Psychology, Science, Special Ed

University of Phoenix
(Chattanooga, TN / Cordova, TN / Franklin, TN / Nashville, TN)
Administration, Adult/Higher Ed, Art, Curriculum/Instruction, English/Language Arts, Math, Reading/Literacy, Special Ed

Vanderbilt University
(Nashville, TN)
NCATE accredited

Administration, Adult/Higher Ed, Business, Career/Vocational, Curriculum/Instruction, English/Language Arts, Foreign Languages, History/Social Studies, Math, Reading/Literacy, School Counseling/Psychology, Science, Special Ed