Teaching Programs in South Dakota
South Dakota is changing its educational policies—and you could be a part of those exciting changes. The state's department of education has instituted Strategic Plan 2019-2024, which focuses not just on student success, but on the support and growth of teachers in the state. In 2019, for the third year in a row, more than 50 school boards earned the Act, Learn, Lead Award, which focuses on teacher learning and improvement.
Read on to learn how to become a teacher in South Dakota.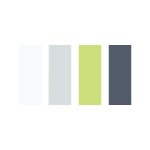 How Can I Get a Teaching Degree in South Dakota?
To become a teacher in South Dakota, you must become certified through the South Dakota Department of Education (SDDOE). There are fourth pathways to a teaching degree in South Dakota, and your choice depends on your background and the career you want to pursue.
Traditional Pathway to Becoming a Teacher in South Dakota
The typical pathway to becoming a teacher in South Dakota is to earn a bachelor's degree in education and receive a teaching certificate from SDDOE.
Licensing requirements include:
As part of your application, you'll pay a $60 application fee and must include a written statement from your university that confirms you completed the required education program.
You may also have to add endorsements to your certification to qualify you to teach specific subjects, such as secondary science or social studies. To determine whether these are necessary for your planned career, see the full list of SDDOE endorsement requirements.
Becoming a Teacher Through Alternative Certification or as a Career Switcher
You can earn teacher certification in South Dakota, even if you didn't go to school for education. To apply for an alternative teaching certificate, you have to have one of the following:
General education alternative certificate OR
Career and technical (CTE) alternative certificate OR
Teach for America (TFA) certificate OR
Administrator alternative certificate
You'll still need to complete SDDOE approved suicide awareness and prevention training before applying. You must also have a minimum of a bachelor's degree unless you are applying for alternative certification for a career and technical position—see the next section for that information.
Your first step is to fill out the alternative preliminary application, which lets you apply for teaching jobs with South Dakota schools. Once a school hires you and offers you a contract, you'll apply officially for alternative certification to become eligible to teach.
Career and Technical Education Teacher Certification in South Dakota
CTE certification in South Dakota lets you teach courses designed to help students prepare for college and work after school.
You can earn a CTE instructor permit, which lets you teach limited subjects but is not a teaching certificate, or CTE alternative certification, which includes a pathway to a teaching certificate.
The CTE alternative certification requirements and application process are the same as the alternative certification requirements listed above, except that you can begin teaching limited subjects while completing requirements for alternative certification.
CTE instructor permit requirements include:
Associate of Applied Science degree (or higher), 4,000 hours of work experience, or national certification in a related CTE field
Participation in a four-credit internship within three years of receiving your certificate
Completion of an approved two-credit CTE methods course within three years of receiving your certificate
The application fee for both CTE alternative certification and the CTE instructor permit is $25.
Teachers Moving to South Dakota from a Different State
If you hold a teaching certificate from another state or country, you're eligible for out-of-state reciprocity and can apply for a South Dakota teaching certificate without meeting other requirements.
If you received alternative certification, rather than completing an education degree — you must have three years of teaching experience within the past five years to be eligible for reciprocity.
In either case, you'll receive a one-year provisional certificate and be required to complete an eligible South Dakota Indian Studies course before receiving your certification.
The out-of-state provisional certificate application fee is $35.
Median Salaries and Projected Job Growth for South Dakota Teachers
Across grade levels and disciplines, expected job growth for teachers in South Dakota is higher than the national projection for teachers in the United States, which is 3%-4%, according to the Bureau of Labor Statistics.
| | | |
| --- | --- | --- |
| Career | 2018 Median Salary | Projected Job Growth 2016–26 |
| Elementary School Teachers, Except Special Education | $42,670 | 6% |
| Middle School Teachers, Except Special and Career/Technical Education | $43,680 | 6% |
| Secondary School Teachers, Except Special and Career/Technical Education | $42,770 | 6% |
| Postsecondary Teaching* | $68,330 | Varies by field |
*Averaged from all postsecondary salaries
Salary data from the Bureau of Labor Statistics. Job growth data from CareerOneStop by the U.S. Department of Labor.
Teacher Training Programs in South Dakota
South Dakota public colleges and universities offer reduced tuition through reciprocity to Minnesota residents. It offers an in-state tuition rate to residents of Colorado, Iowa, Montana, Nebraska, North Dakota, and Wyoming through the South Dakota Advantage Program.
Below are details for the education programs at five approved universities in South Dakota, including the programs they offer and the average tuition rate you can expect to pay. For additional teaching programs, review the SDDOE's list of approved educator preparation providers.
University of South Dakota (Vermillion, SD)
The School of Education at South Dakota's flagship university offers undergraduate programs that grant a B.S.Ed. in elementary, secondary, and special education; and graduate programs in counseling and school psychology, curriculum and instruction, educational leadership, and sport management.
Its Division of Teacher Residency and Education also offers an M.A. in secondary education and alternative teacher certification for students who earned a bachelor's degree in something other than education. Students can't obtain an undergraduate degree online, but USD does offer several graduate degrees and certificates entirely online. Graduate students can also apply for assistantships for an annual stipend and reduced tuition.
Tuition 2019–2020
Undergraduate Resident: $9,331.50 per year
Undergraduate Minnesota Resident: $9,693.00 per year
Undergraduate Non-resident: $12,807 per year
Graduate Resident: $336.80 per credit hour
Graduate Non-resident: $647.55 per credit hour
South Dakota State University (Brookings, SD)
The university's Department of Teaching, Learning and Leadership (TLL) in the College of Education and Human Sciences offers undergraduate degrees and certifications in early childhood and secondary education, as well as graduate degree programs. Secondary education programs include 17 focus areas from the arts to biology, offering B.S., B.A., B.M.E., and B.A. degrees.
The early childhood education (ECE) major prepares graduates with a B.S. for pre-school and elementary education careers and is available through an online program. TLL graduate students can apply for assistantships to earn a stipend and reduced tuition while earning an M.Ed.
Undergraduate Resident: $256.55 per credit hour
Undergraduate Non-resident: $372.40 per credit hour
Graduate Resident: $336.80 per credit hour
Graduate Non-resident: $647.55 per credit hour
Note: graduate students who serve as graduate assistants can expect to have their tuition covered by the school.
Augustana University (Sioux Falls, SD)
Augustana is an esteemed private, nonprofit university with a small campus for students who want an intimate college experience. Its Education Department offers undergraduate majors in elementary, secondary, and special education, sign language interpreting, and communication disorders; and an M.A.Ed graduate program.
Students can complete their student teaching hours locally, in another state, or internationally through the school's study abroad program. At first glance, Augustana's tuition is higher than South Dakota's public universities, but the school offers several need- and achievement-based scholarships and grants to offset the cost.
Tuition 2019–2020
Black Hills State University (Spearfish, SD)
Also a small campus, Black Hills State University offers 19 undergraduate and three graduate degree programs in education, including elementary and special education, and majors and minors in secondary education specialties. The school also boasts a 90% job placement rate for graduates. It doesn't offer an online degree in education for undergraduates, but students with a bachelor's degree can earn a master's degree in secondary education through BHSU's Project Second online program.
Undergraduate Resident: $300.30 per credit hour
Minnesota Resident: $323.10 per credit hour
Undergraduate Non-resident: $405.15 per credit hour
Undergraduate Teacher Certification: $169.00 per credit hour
Graduate Resident: $376.75 per credit hour
Graduate Non-resident: $670.30 per credit hour
Graduate Teacher Certification: $207.20 per credit hour
Dakota State University (Madison, SD)
Dakota State University offers associate, bachelor's, and graduate degrees, many with the flexibility to study online or at partner campuses in other parts of the state. Through its College of Education, you can earn a B.S. or B.S.Ed. in elementary or special education, or secondary education specialties.
The College offers just one graduate program, an M.S. in educational technology, which is available online. Students with a non-education bachelor's degree can earn an online secondary education certificate. The university also offers its elementary and special education degrees entirely online.
Tuition 2019–2020
Undergraduate Resident: $291.40 per credit hour
Undergraduate Minnesota Resident: $296.65
Undergraduate Non-resident: $393.75 per credit hour
Graduate Resident: $370 per credit hour
Graduate Minnesota Resident: $511.75 per credit hour
Graduate Non-resident: $656.05 per credit hour
Online Graduate: $465.80 per credit hour
South Dakota Teacher Resources
Board of Education Standards: Stay up-to-date with the meeting schedule and minutes for the Board, which is responsible for accreditation, teacher certification requirements, and K-12 education requirements.
Department of Education: Apply for an education certificate, and stay up-to-date on state education events, publications, and standards.
South Dakota Education Association: This National Education Association–affiliated membership organization provides resources and local advocacy to support K-12 and college-level educators in the state.
{{ school.SchoolName }}
See more programs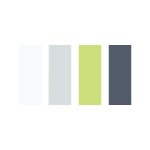 Additional Education Degree Schools in South Dakota
Black Hills State University
(Spearfish, SD)
NCATE accredited

Curriculum/Instruction, Math, Reading/Literacy, Science

Dakota State University
(Madison, SD)
NCATE accredited

Instructional Technology

Dakota Wesleyan University
(Mitchell, SD)
Administration, Curriculum/Instruction

Northern State University
(Aberdeen, SD)
NCATE accredited

Art, Business, Phys Ed/Health, Reading/Literacy, School Counseling/Psychology, Special Ed

Oglala Lakota College
(Kyle, SD)
NCATE candidate

Administration

South Dakota State University
(Brookings, SD)
NCATE accredited

Administration, Adult/Higher Ed, Career/Vocational, English/Language Arts, Math, Reading/Literacy, Science

University of Sioux Falls
(Sioux Falls, SD)
NCATE accredited

Administration, Reading/Literacy

University of South Dakota
(Vermillion, SD)
NCATE accredited

Administration, Curriculum/Instruction, Gifted & Talented, Reading/Literacy, Special Ed