Teaching Programs in Oklahoma
Would you like to pursue a career that directly benefits society and improves the quality of life for millions of Oklahoma residents? The field of teaching has expanded rapidly in recent years, and as a result, the state of Oklahoma needs more teachers than ever. With the huge variety of grade levels, licensure types, and teaching subjects available in this field, you should be able to find a career path that suits your passions.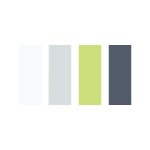 The focus of Oklahoma education is changing in many positive ways. Teachers across the state recently met to discuss ways to improve outcomes for underserved, disadvantaged, and low-performing students.
Contact teaching programs in Oklahoma today and start a career that can leave you fulfilled.
While trying to choose the right teaching program for your needs, spend a lot of time thinking about what your ideal teaching job looks like. Do you want to work with college students in a post-secondary institution or children with developmental disabilities in an inclusive classroom? Do you favor younger children or adolescents? These questions can help you find the subject and teaching license that is a good fit for your future career.
No matter which school you choose, you should feel confident that your curriculum prepares you for a number of classroom situations, learning needs, and teaching responsibilities. Your curriculum should address the specific challenges that come with each type of licensure. For example, you may prepare for a special education job by taking courses like Curriculum and Transitions for Special Education Teachers, Introduction to Inclusive Education and Disabilities, Classroom Management and Intervention Strategies, Diagnosis in Special Education, and Education of Children with Learning Disabilities.
Oklahoma is home to many organizations that provide financial aid to teaching students. The Oklahoma State Regents for Higher Education award the Future Teachers Scholarship.
As a new teaching professional in Oklahoma, you have many exciting networking opportunities and resources available to you. The Oklahoma State Department of Education, in addition to being the licensing agency for Oklahoma, serves to unite teachers from different specialties and parts of the state. Oklahoma is experiencing job growth rates that are similar to those reported on a national level, including a 12% jump in demand for elementary school teachers (O*Net, 2015). The anticipated growth rate for secondary school teaching jobs is 5% (O*Net, 2015).
Teacher Training Programs in Oklahoma
University of Oklahoma: With University of Oklahoma distance learning programs, students may take the first step toward a teaching license or start the next stage of their teaching career. University of Oklahoma online programs focus on administration and leadership. Other OU degree offerings include educational psychology, reading education, special education, and world language education.
Grand Canyon University Online: Which Grand Canyon University degrees fit your career goals? Across the spectrum of Grand Canyon University Online programs, you may find offerings in elementary education, early education, secondary education, and instructional technology.
Oklahoma State University: This university is well-known for its evidence-based teacher education programs. As an undergraduate student, you may study exercise science, elementary education, health education, technical education, physical education, or secondary education.
Oklahoma Teaching Salaries (2015)
Elementary: $41,880 per year
Secondary: $43,620 per year
Post-Secondary: $46,570 per year
Statistics provided by the BLS, 2015
{{ school.SchoolName }}
See more programs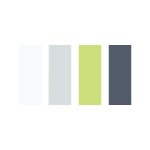 Additional Education Degree Schools in Oklahoma
Cameron University
(Lawton, OK)
NCATE accredited

Curriculum/Instruction, Reading/Literacy, Special Ed

East Central University
(Ada, OK)
NCATE accredited

Reading/Literacy, School Counseling/Psychology, Special Ed

Hillsdale Free Will Baptist College
(Moore, OK)
Langston University
(Langston, OK)
NCATE accredited

English/Language Arts, ESL/TESOL

Northeastern State University
(Tahlequah, OK)
NCATE accredited

English/Language Arts, History/Social Studies, Math, Phys Ed/Health, Reading/Literacy, School Counseling/Psychology, Science, Speech/Communications

Northwestern Oklahoma State University
(Alva, OK)
NCATE accredited

Administration, Adult/Higher Ed, Curriculum/Instruction, Reading/Literacy, School Counseling/Psychology

Oklahoma City University
(Oklahoma City, OK)
Curriculum/Instruction, ESL/TESOL, School Counseling/Psychology

Oklahoma State University
(Stillwater, OK)
NCATE accredited

Administration, Art, English/Language Arts, Foreign Languages, History/Social Studies, Instructional Technology, Math, Phys Ed/Health, Reading/Literacy, School Counseling/Psychology, Science, Special Ed

Oklahoma Wesleyan University
(Bartlesville, OK)
NCATE accredited

Administration, Curriculum/Instruction

Oral Roberts University
(Tulsa, OK)
NCATE accredited

Administration, Curriculum/Instruction, ESL/TESOL

Southeastern Oklahoma State University
(Durant, OK)
TEAC accredited

Administration, English/Language Arts, History/Social Studies, Math, Music, Phys Ed/Health, Reading/Literacy, School Counseling/Psychology, Science, Speech/Communications

Southern Nazarene University
(Bethany, OK)
NCATE accredited

Curriculum/Instruction

Southwestern Oklahoma State University
(Weatherford, OK)
NCATE accredited

Administration, History/Social Studies, Math, Phys Ed/Health, Reading/Literacy, School Counseling/Psychology, Science

University of Central Oklahoma
(Edmond, OK)
NCATE accredited

Adult/Higher Ed, ESL/TESOL, School Counseling/Psychology, Special Ed

University of Oklahoma
(Norman, OK)
NCATE accredited, TEAC accredited

Administration, Adult/Higher Ed, Curriculum/Instruction, English/Language Arts, History/Social Studies, Instructional Technology, Math, Music, Phys Ed/Health, Reading/Literacy, School Counseling/Psychology, Science, Special Ed

University of Phoenix
(Oklahoma City, OK)
Administration, Adult/Higher Ed, Art, Curriculum/Instruction, English/Language Arts, Math, Reading/Literacy, Special Ed

University of Tulsa
(Tulsa, OK)
TEAC accredited

Math, Science