Teaching Programs in New Mexico
The United States is becoming increasingly diverse in a number of ways, which means that educational needs are changing constantly. Teaching careers, as a result, have been adapting to meet these needs. In New Mexico, teachers must be skilled in working with students who are not fluent in English, those who live far from the school, and those who may be under the socioeconomic stress of poverty. However, this just means that the work of a good teacher is even more important.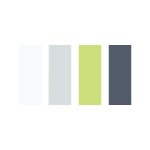 A teacher who believes in their students can help them achieve despite their circumstances. In light of a changing teacher assessment system, the need for teachers is growing in New Mexico.
Find out how you can get involved by contacting New Mexico teaching programs now.
By the time you start working on your own in a New Mexico classroom, you should be completely familiar with child development, teaching theories, how children learn, and the subject matter that you'll be expected to teach. That's why a Bachelor's degree is required for teachers. However, Bachelor's graduates may seek certification through alternative licensing programs and Master's degree programs. Different options include early childhood, elementary education, and secondary education.
An extensive curriculum of classes should provide you with the theoretical knowledge and classroom skills you need to start working as a teacher. Some of the courses you may take include Teaching Language Arts, Educational Psychology, Principles and Practices of Technology, Classroom Reading Instruction, Foundational Studies in Education, Beginning Classroom Management, and Intermediate Classroom Management. In addition to making you an effective teacher, these courses are meant to prepare you for the PRAXIS-II, the licensing exam for all teachers.
The financial aid options you have may be dependent on which grade level and subject you want to teach. One popular resource in New Mexico is T.E.A.C.H. New Mexico, a program that financially supports early childhood teachers.
New Mexico's teacher shortage is becoming an extreme problem for the state, which is why job growth rates in this field are so high. By 2022, O*Net predicts a 28% increase in elementary teaching jobs and a 20% boost in secondary teaching jobs. In both cases, statewide job growth rates are over two times higher than the national average (O*Net, 2015).
It's important to take advantage of networking and training opportunities when they are available. Organizations like the National Education Association of New Mexico make it much easier to do so.
Teacher Training Programs in New Mexico
University of New Mexico: Those interested in online education can look into University of New Mexico Online. Graduate students may earn degrees in fields like educational leadership, elementary education, and secondary education. At the University of New Mexico Santa Fe Higher Education Center, there are additional degree options.
Grand Canyon University Online: Prepare for teacher certification at a range of grade levels with Grand Canyon University Online programs. Some available Grand Canyon University degrees include those that focus on secondary education, physical education, and elementary education.
New Mexico State University: Students at New Mexico State University can work toward teaching licensure in various areas of study. You can become licensed in early education, elementary education, secondary education, or special education.
New Mexico Teaching Salaries (2015)
Elementary: $51,220 per year
Secondary: $50,550 per year
Post-Secondary: $61,320 per year
Statistics provided by the BLS, 2015
{{ school.SchoolName }}
See more programs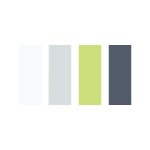 Additional Education Degree Schools in New Mexico
Eastern New Mexico University
(Portales, NM)
NCATE accredited

Career/Vocational, Curriculum/Instruction, ESL/TESOL, Instructional Technology, Reading/Literacy, School Counseling/Psychology, Special Ed

New Mexico Highlands University
(Las Vegas, NM)
Administration, Curriculum/Instruction, English/Language Arts, School Counseling/Psychology, Special Ed

New Mexico Institute of Mining and Technology
(Socorro, NM)
New Mexico State University
(Las Cruces, NM)
NCATE accredited

Administration, Curriculum/Instruction, ESL/TESOL, Foreign Languages, Instructional Technology, Phys Ed/Health, Reading/Literacy, School Counseling/Psychology, Science, Special Ed, Speech/Communications

University of New Mexico - Online
(Albuquerque, NM)
Administration, Art, Career/Vocational, Curriculum/Instruction, English/Language Arts, ESL/TESOL, History/Social Studies, Instructional Technology, Math, Phys Ed/Health, Reading/Literacy, School Counseling/Psychology, Science, Special Ed

University of Phoenix
(Albuquerque, NM / Santa Fe, NM / Santa Teresa, NM)
Administration, Adult/Higher Ed, Art, Curriculum/Instruction, English/Language Arts, Math, Reading/Literacy, Special Ed

University of the Southwest
(Hobbs, NM)
Administration, Curriculum/Instruction, ESL/TESOL, Reading/Literacy, School Counseling/Psychology, Special Ed

Western New Mexico University
(Silver City, NM)
NCATE accredited

Administration, Reading/Literacy, School Counseling/Psychology, Special Ed