Teaching Programs in New Jersey
In a classroom of 25 students, there might be 25 different learning styles. Some children may suffer from attention deficits, while others may have advanced beyond the point of the material being presented. Others may need extra help from teachers and aides to fully grasp new subjects. However, a skilled teacher will be able to look at all of these students and discern what they need.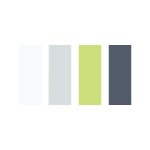 An education career in New Jersey gives you the exciting chance to change lives and give children the support they need to thrive. Education initiatives in New Jersey have focused on many different areas of improvement, including access to early education and higher education standards.
To find out how you can contribute, contact teaching programs in New Jersey today.
New Jersey needs teachers of all different specialties and licensure areas, so you should feel confident about choosing a licensure area that fits your passions and your skills. Work experiences and settings are very different for elementary, secondary, post-secondary, and special education teachers, so you want to make sure you're choosing a path that you love.
A thorough knowledge of child development, learning methods, teaching techniques, and educational theories is absolutely crucial in any area of teaching. The courses you take as an undergraduate or graduate student should help you reach a high level of understanding.
If you go into elementary education, you may develop your knowledge in courses like Theory and Practice in Elementary School Teaching, Educational Psychology, Identity and Differences in Education, Teaching Elementary Science, and Principles of Teaching Literature to Children. In your final semester of school, you'll be assigned to a local classroom, where you'll put in full-time hours as a student teacher.
As a student, look into financial aid programs, such as the one funded by the state of New Jersey. When you begin your career, you may be able to get any student loans you have forgiven through a loan forgiveness program.
No matter how much you learn in school, there is always something you can learn from more experienced teachers. In fact, being open to new information and suggestions can make you into the best teacher you can possibly be. Start connecting with local teachers by joining the New Jersey Education Association.
Networking can also keep you up-to-date on legislature and changes that may impact your job outlook. Currently, the job outlook in New Jersey is strong, with an expected 7% increase in elementary teaching jobs and approximately 1,000 new secondary teaching jobs per year through 2022 (O*Net).
Teacher Training Programs in New Jersey
Montclair State University: With undergraduate and graduate teacher licensure programs, this university offers many ways for students to start working in the classroom. Undergraduate students focus on early childhood or an academic subject area. Those considering a Master's degree can specialize in a subject area, elementary education, early childhood education, or special education.
Rutgers University: Through its programs that offer online learning, Rutgers University helps busy students keep working toward their degrees. At the graduate level, some popular degree options include language education, adult education, learning and cognition, and music education.
Grand Canyon University Online: At this college, undergraduate students have a Grand Canyon University graduation rate of 30% over six years. Some of the education degrees for online undergraduate students include elementary education, early education, special education, and secondary education.
2015 Teaching Salaries in New Jersey
Elementary: $67,100 per year
Secondary: $72,790 per year
English Language and Lit Post-Secondary: $75,310 per year
Statistics provided by the BLS, 2015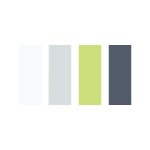 Additional Education Degree Schools in New Jersey
Caldwell University
(Caldwell, NJ)
TEAC accredited

Administration, Curriculum/Instruction, English/Language Arts, Reading/Literacy, School Counseling/Psychology, Special Ed

Centenary College
(Hackettstown, NJ)
TEAC accredited

Administration, Curriculum/Instruction, Special Ed

College of Saint Elizabeth
(Morristown, NJ)
TEAC accredited

Adult/Higher Ed, School Counseling/Psychology

Drew University
(Madison, NJ)
Art, English/Language Arts, Foreign Languages, History/Social Studies, Math, Science

Fairleigh Dickinson University
(Madison, NJ / Teaneck, NJ)
TEAC accredited

Career/Vocational, English/Language Arts, ESL/TESOL, Foreign Languages, History/Social Studies, Instructional Technology, Math, Reading/Literacy, Science, Special Ed, Speech/Communications

Felician College
(Lodi, NJ / Rutherford, NJ)
TEAC accredited

Georgian Court University
(Lakewood, NJ)
TEAC accredited

Administration, ESL/TESOL, Instructional Technology, Reading/Literacy, Special Ed

Kean University
(Union, NJ)
NCATE accredited

Curriculum/Instruction, ESL/TESOL, Phys Ed/Health, Reading/Literacy, School Counseling/Psychology, Special Ed, Speech/Communications

Monmouth University
(West Long Branch, NJ)
NCATE accredited

Art, Curriculum/Instruction, Foreign Languages, Math, Music, Reading/Literacy, School Counseling/Psychology, Special Ed

Montclair State University
(Montclair, NJ)
NCATE accredited

Administration, Art, Curriculum/Instruction, English/Language Arts, Foreign Languages, History/Social Studies, Math, Music, Phys Ed/Health, Reading/Literacy, School Counseling/Psychology, Science, Special Ed

New Jersey City University
(Jersey City, NJ)
NCATE accredited

Art, Career/Vocational, Curriculum/Instruction, History/Social Studies, Instructional Technology, Math, Music, Reading/Literacy, School Counseling/Psychology, Science, Special Ed, Speech/Communications

Ramapo College of New Jersey
(Mahwah, NJ)
TEAC accredited

Instructional Technology

Rider University
(Lawrenceville, NJ)
NCATE accredited

English/Language Arts, Reading/Literacy, School Counseling/Psychology, Special Ed

Rowan University
(Glassboro, NJ)
NCATE accredited

Administration, Adult/Higher Ed, Curriculum/Instruction, English/Language Arts, ESL/TESOL, Foreign Languages, History/Social Studies, Instructional Technology, Math, Reading/Literacy, School Counseling/Psychology, Science, Special Ed

Rutgers University - New Brunswick
(New Brunswick, NJ)
TEAC accredited

Administration, Art, Curriculum/Instruction, English/Language Arts, ESL/TESOL, Foreign Languages, Gifted & Talented, History/Social Studies, Instructional Technology, Math, Reading/Literacy, School Counseling/Psychology, Science, Special Ed

Saint Peter's University
(Englewood Cliffs, NJ / Jersey City, NJ)
TEAC accredited

Administration, Reading/Literacy, Special Ed

The College of New Jersey
(Ewing, NJ)
NCATE accredited

Administration, Career/Vocational, Curriculum/Instruction, English/Language Arts, ESL/TESOL, History/Social Studies, Instructional Technology, Math, Phys Ed/Health, Reading/Literacy, School Counseling/Psychology, Science, Special Ed

The Richard Stockton College of New Jersey
(Pomona, NJ)
TEAC accredited

Curriculum/Instruction, English/Language Arts, ESL/TESOL, Instructional Technology, Math, Reading/Literacy, Science, Special Ed

Thomas Edison State University
(Trenton, NJ)
TEAC accredited

Administration

William Paterson University
(Wayne, NJ)
NCATE accredited

Curriculum/Instruction, English/Language Arts, ESL/TESOL, Math, Reading/Literacy, School Counseling/Psychology, Special Ed