Teaching Programs in New Hampshire
New England is known for many things, but it is particularly well-known for the emphasis that it places on education. That is why this region is home to so many top-ranked colleges and universities. The preparation of students begins at a very young age, which is one reason that New Hampshire has such high standards for teachers.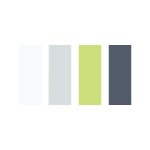 In the last few years, New Hampshire has been test driving PACE, an educational assessment program for all grades. Standards and processes are expected to keep changing until educational professionals find what works.
Contact teaching programs in New Hampshire to find out how you can use your skills to help New Hampshire students succeed.
Teaching is an extremely diverse field. Not only must you connect with and communicate with students, you should be able to follow school policies, develop and edit curricula to meet standards, utilize a range of teaching techniques, and work with other teachers. That's why you earn a Bachelor's degree or Master's degree. Certain graduates may also qualify for alternative certification programs in New Hampshire. The training provided at these schools is designed to make you a contributing part of the education system.
Spending some time learning about the curriculum for your program is an excellent way to prepare for your training. Elementary school programs tend to focus heavily on childhood development, teaching theories, and a broad overview of all core teaching subjects. Once you reach the secondary school level, you dig into one subject area and spend a bit less time on theory and technique courses. High school teaching curricula may include courses like Reading in the Content Areas, Writing in the Content Areas, Classroom Management and Organization, Adolescent Learning Methods and Styles, and Teaching Pedagogy.
If you choose to major in an in-demand subject, you may be able to earn quite a few scholarships and grants. New Hampshire Teachers of Mathematics is one subject-specific group that awards scholarships of $1,000 each.
Several New Hampshire school districts are in need of good teachers, and a growing number of districts are willing to give new teachers a chance. By 2022, secondary school teaching jobs are expected to increase 5%; this is the same expected growth rate for special education jobs (O*Net).
To learn about which districts are hiring and how you can make the most of your job outlook, you may want to join a professional organization like the National Education Association of New Hampshire.
Teacher Training Programs in New Hampshire
Southern New Hampshire University: At this southern New Hampshire college, explore many in-demand education degrees, many of which are available online. Graduate Southern New Hampshire online education programs include educational leadership, learning disabilities, special education, and technology integration. Other areas of study include early education, higher education administration, and reading education.
Grand Canyon University Online: At Grand Canyon Online University, students benefit from a diverse variety of degree options. Those looking into Grand Canyon University Online programs at the graduate level can compare fields like educational leadership, instructional technology, gifted education, and elementary education.
University of New Hampshire: This state school has a lot of support for students, with an overall graduation rate of 77.6%. In the field of education, you may pursue degrees in mathematics education, music education, early education, and physical education.
2015 Teaching Salaries in New Hampshire
Elementary: $54,780 per year
Secondary: $57,080 per year
Post-Secondary: $66,890 per year
Statistics provided by the BLS, 2015
{{ school.SchoolName }}
See more programs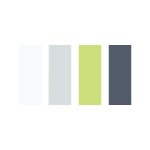 Additional Education Degree Schools in New Hampshire
Antioch University New England
(Keene, NH)
Administration, Curriculum/Instruction, English/Language Arts, Science, Special Ed

Franklin Pierce University
(Rindge, NH)
Curriculum/Instruction, English/Language Arts, History/Social Studies, Reading/Literacy, Science, Special Ed

Keene State College
(Keene, NH)
NCATE accredited

Administration, Curriculum/Instruction, School Counseling/Psychology, Special Ed

New England College
(Henniker, NH)
Administration, Adult/Higher Ed, Curriculum/Instruction, Reading/Literacy, Special Ed

Plymouth State University
(Plymouth, NH)
NCATE accredited

Art, Career/Vocational, Curriculum/Instruction, English/Language Arts, ESL/TESOL, Foreign Languages, History/Social Studies, Math, Music, Phys Ed/Health, Reading/Literacy, School Counseling/Psychology, Science, Special Ed

Rivier College
(Nashua, NH)
Administration, Curriculum/Instruction, English/Language Arts, Foreign Languages, History/Social Studies, Math, Reading/Literacy, School Counseling/Psychology, Science, Special Ed

Southern New Hampshire University - Online
(Hookset, NH)
Administration, Business, Career/Vocational, Curriculum/Instruction, ESL/TESOL, Special Ed

University of New Hampshire
(Durham, NH)
TEAC accredited

Administration, English/Language Arts, ESL/TESOL, History/Social Studies

Upper Valley Educators Institute
(Lebanon, NH)
Administration