Teaching Programs in Nevada
You can tell what is important to a society if you just look at where it spends its money. A state that spends money on entertainment and big business while neglecting education, for example, does not understand the value of a good teacher. Luckily, this is not the case in Nevada.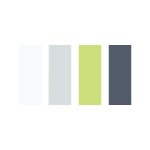 In fact, the state legislature recently decided to raise $1.3 billion to support the public education system. If you want to become a teacher, staying in a state with a strong support system for teachers is highly recommended.
Learn more about this field by reaching out to teaching programs in Nevada.
In order to be a successful teacher who adapts to changes in expectations while still putting students first, you'll need to get a high quality education. This starts with a Bachelor's degree, but those who have already earned an undergraduate degree may also look into Master's degree or certification program options. Before you start working in a classroom independently, you must apply for and receive a teaching license in Nevada.
Your program's curriculum should thoroughly prepare you for the world of teaching, teaching certification, and education standards in Nevada. While earning an elementary education degree, you may focus on courses like Mathematics for Elementary Teachers, Inclusive Classrooms, Creating and Managing Learning Environments, Assessment Literacy, and Educational Policies. Furthermore, in classes that focus on practical teaching experience, you may learn how to work with students and education professionals to accomplish specific goals.
A major part of success in education is learning from others' experience—you only have 40 hours a week in the classroom, so you have to take what you can from experienced teachers and what they have to offer. You can make valuable connections and go to training events through the Nevada State Education Association.
Across Nevada, job growth rates are right on par with national statistics. Elementary school teachers may experience a 12% increase in job openings, while special education teachers may see a 5% boost through 2022 (O*Net).
Teacher Training Programs in Nevada
Nevada State College: This campus offers many undergraduate and graduate study options. Some available topics of study include elementary education, speech pathology, and secondary education. Students enjoy 16-week student teaching placements at local schools.
University of Nevada at Las Vegas: This large school boasts a graduation rate of almost 41%. With UNLV online programs, learn more about instructional technology, elementary education, and cultural diversity in education. You may be able to earn an UNLV online degree in a field like educational psychology. The University of Nevada Online combines course offerings from various University of Nevada locations.
Grand Canyon University Online: Grand Canyon University Online programs cover everything from early and elementary education to educational administration and instructional technology. The school has an acceptance rate of 58% and a Grand Canyon University graduation rate of 30%.
Teaching Salaries in Nevada (2015)
Elementary: $52,900 per year
Secondary: $53,200 per year
Post-Secondary: $45,970 per year
Statistics provided by the BLS, 2015
{{ school.SchoolName }}
See more programs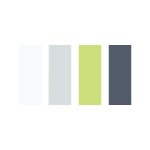 Additional Education Degree Schools in Nevada
Sierra Nevada College
(Incline Village, NV)
Curriculum/Instruction, ESL/TESOL

Touro University
(Henderson, NV)
ESL/TESOL, Special Ed, Speech/Communications

University of Nevada-Las Vegas
(Las Vegas, NV)
NCATE accredited

Administration, Art, Curriculum/Instruction, English/Language Arts, ESL/TESOL, History/Social Studies, Math, Reading/Literacy, Science

University of Nevada-Reno
(Reno, NV)
NCATE accredited

Art, Business, Career/Vocational, Curriculum/Instruction, English/Language Arts, ESL/TESOL, Foreign Languages, History/Social Studies, Math, Music, Phys Ed/Health, Reading/Literacy, Science, Special Ed, Speech/Communications

University of Phoenix
(Henderson, NV / Las Vegas, NV / Nellis AFB, NV / Reno, NV)
Administration, Adult/Higher Ed, Art, Curriculum/Instruction, English/Language Arts, Math, Reading/Literacy, Special Ed