Teaching Programs in Nebraska
Nebraska, like most Midwestern states, places a large emphasis on education and the success of students. This has led to education initiatives at all ages, from preschool through college education. As these changes take effect and evolve in response to research, the demand for teaching professionals who can meet the expectations has been growing.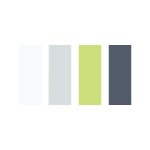 One of the most recent changes in Nebraska is an overhaul of math education standards. With the right education and classroom experience, you could become part of the new education industry in Nebraska. Take your first step now by contacting teaching programs in Nebraska.
There are many routes to teacher licensure in Nebraska, so check out our list of schools below to find out which program options best suit your goals and your previous education. One of the first decisions you have to make as an education student is which grades you would like to teach, as curriculum options are very different for elementary school teaching students, secondary school teaching students, and special education teaching students.
From the get-go, your training may include theory learning and classroom experience. In fact, most Nebraska schools include a classroom component in the first semester. Instructors use this experience to determine what you need to do to grow as a teacher.
The courses you take should be unique to your licensure level. A special education degree may require the completion of courses like Educational Psychology, Students with Emotional Disturbances, Students with Intellectual Disabilities, Classroom Management, Inclusive Classroom Environments, and IEP Development & Collaboration.
Your school advisor and your financial aid department may assist you in finding financial aid opportunities for student teachers. The Nebraska Department of Education funds grants and loan forgiveness programs for Nebraska teachers.
Nebraska's demand for teachers has grown considerably in recent years, a trend that seems to be likely to continue through 2022. In this period, special education jobs may increase by 10%, the same growth rate predicted for secondary school teachers (O*Net).
Utilizing professional resources like the Nebraska State Education Association may help you acclimate to the world of teaching. This group can also teach you about the intricacies of Nebraska education.
Teacher Training Programs in Nebraska
University of Nebraska: Aspiring teachers may find the training they need at University of Nebraska Online. Through this university, students may pursue degrees in art education, curriculum and instruction, early childhood education, educational administration, and higher education. Popular University of Nebraska distance learning programs include library science, mathematics education, physical education, and foreign language education.
University of Nebraska Omaha: This school reports that two of three Omaha teachers have UNO degrees. Bachelor's students can study early childhood inclusive education, secondary education, and middle grades education. Similar Master's degrees are available, but students can also study literacy education.
Grand Canyon University Online: If you're ready to advance your teaching career with a Bachelor's degree or Master's degree, consider Grand Canyon University degrees. Some of the programs offered at Grand Canyon University Online include English as a second language, special education, physical education, and gifted education.
Salaries for Nebraska Teachers (2015)
Elementary: $49,540 per year
Secondary: $50,870 per year
Post-Secondary: $48,680 per year
Statistics provided by the BLS, 2015
{{ school.SchoolName }}
See more programs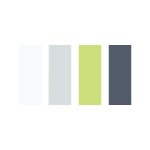 Additional Education Degree Schools in Nebraska
Bellevue University
(Bellevue, NE)
Curriculum/Instruction

Chadron State College
(Chadron, NE)
NCATE accredited

Administration, English/Language Arts, History/Social Studies, Math, Phys Ed/Health, School Counseling/Psychology, Science, Special Ed

College of Saint Mary
(Omaha, NE)
Administration, ESL/TESOL

Concordia University-Nebraska (Online)
(Seward, NE)
NCATE accredited

Special Ed

Creighton University
(Omaha, NE)
NCATE accredited

Art, Curriculum/Instruction, English/Language Arts, Foreign Languages, History/Social Studies, School Counseling/Psychology, Science, Special Ed

Doane College
(Crete, NE)
NCATE accredited

Art, Business, Curriculum/Instruction, English/Language Arts, Foreign Languages, History/Social Studies, Math, Music, School Counseling/Psychology, Science

Hastings College
(Hastings, NE)
NCATE accredited

Kaplan University
(Lincoln, NE / Omaha, NE)
Administration, Adult/Higher Ed, Instructional Technology, Phys Ed/Health

Midland Lutheran College
(Fremont, NE)
Administration, Curriculum/Instruction

Peru State College
(Peru, NE)
NCATE accredited

Curriculum/Instruction

University of Nebraska-Kearney
(Kearney, NE)
NCATE accredited

Administration, Art, Curriculum/Instruction, English/Language Arts, Foreign Languages, Gifted & Talented, History/Social Studies, Instructional Technology, Phys Ed/Health, Reading/Literacy, School Counseling/Psychology, Science, Special Ed, Speech/Communications

University of Nebraska-Lincoln
(Lincoln, NE)
TEAC accredited

Administration, Adult/Higher Ed, Career/Vocational, Curriculum/Instruction, Foreign Languages, Reading/Literacy, Science, Speech/Communications

University of Nebraska-Omaha
(Omaha, NE)
NCATE accredited

Administration, Adult/Higher Ed, Art, Curriculum/Instruction, English/Language Arts, ESL/TESOL, Foreign Languages, Gifted & Talented, History/Social Studies, Math, Music, Phys Ed/Health, Reading/Literacy, School Counseling/Psychology, Science, Special Ed, Speech/Communications

University of Phoenix
(Omaha, NE)
Administration, Adult/Higher Ed, Art, Curriculum/Instruction, English/Language Arts, Math, Reading/Literacy, Special Ed

Wayne State College
(Wayne, NE)
NCATE accredited, TEAC accredited

Adult/Higher Ed, School Counseling/Psychology

York College
(York, NE)
NCATE accredited

Art, Business, English/Language Arts, History/Social Studies, Math, Music, Phys Ed/Health, Reading/Literacy, Science, Special Ed, Speech/Communications