Teaching Programs in Montana
Education is the backbone of the United States, but it can be difficult for children in states like Montana to get the education they need. Montana is very sparsely populated, which means that it can be difficult to recruit teachers and to adequately spread them out amongst the many school districts of the state.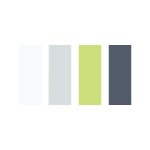 Furthermore, expectations for teachers are evolving. State legislators recently approved a move to increase the use of technology in classrooms.
If you are ready to become part of the future of education in Montana, keep reading to find out more about teaching programs in Montana.
Perhaps you are coming to the field of education after already earning a degree in another area, or maybe this is your first venture into higher education. The type of degree you earn is dependent on your prior education. If you already have a Bachelor's degree in a subject that may be relevant to teaching, you may be able to get your license more quickly with a Master's degree or an alternative certification program. If you have not yet earned a Bachelor's degree, you can get one by studying elementary education, secondary education, or special education.
Coursework tends to be fairly rigorous in teaching, as you have to become well-versed in teaching techniques, childhood development, subject areas taught in schools, and the legal aspect of public education. A typical curriculum for a secondary education program often includes courses like Secondary Pedagogy, Students with Disabilities, Content Methods in Teaching, Reading and Writing in Content Areas, and Classroom Management Techniques. Throughout your training, your program may send you into the classroom to develop your skills and classroom confidence.
Each year, you may be able to explore different financial aid options. Beyond school aid and government aid, there are also private options, such as the Jim McGarvey Scholarship.
Though Montana may be more sparsely populated than many other states, it still has an active teaching community. You may become part of it by joining a group like the Montana Education Association, which has a goal of connecting new and experienced teachers for the benefit of the teaching field.
Job growth statistics differ a bit between teaching jobs; O*Net reports an expected 9% increase in elementary teaching jobs and a 2% increase in secondary teaching jobs through the year 2022 (O*Net).
Teacher Training Programs in Montana
Grand Canyon University Online: With Grand Canyon University Online programs, you may take courses as they suit your schedule and learning needs. The six-year undergraduate Grand Canyon University graduation rate is 30%.
Montana State University – Billings: This university is well-equipped to teach students who want to become licensed as elementary, secondary, or special education teachers. At the Bachelor's level, available degrees include elementary education, bilingual education, and secondary education. Graduate programs include instructional technology, reading education, and school counseling.
University of Montana: If you're interested in completing your degree online, look into University of Montana online classes. At the graduate level, available degrees include curriculum studies, music education, and educational leadership.
Salaries for Montana Teachers (2015)
Elementary: $46,720 per year
Secondary: $49,110 per year
Post-Secondary: $54,280 per year
Statistics from Bureau of Labor Statistics, (BLS 2015)
{{ school.SchoolName }}
See more programs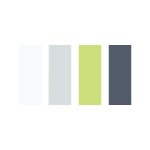 Additional Education Degree Schools in Montana
Montana State University
(Bozeman, MT)
NCATE accredited

Adult/Higher Ed, Art, Career/Vocational, English/Language Arts, Foreign Languages, History/Social Studies, Math, Music, Phys Ed/Health, School Counseling/Psychology, Science

Montana State University-Billings
(Billings, MT)
NCATE accredited

Curriculum/Instruction, Instructional Technology, Reading/Literacy, School Counseling/Psychology, Special Ed

Montana State University-Northern
(Havre, MT)
Administration, Curriculum/Instruction

Rocky Mountain College
(Billings, MT)
Administration

The University of Montana
(Montana, MT)
Curriculum/Instruction, Instructional Technology, Reading/Literacy, School Counseling/Psychology, Special Ed

University of Great Falls
(Great Falls, MT)
Art, English/Language Arts, History/Social Studies, Math, Phys Ed/Health, School Counseling/Psychology, Science, Special Ed