Teaching Programs in Mississippi
Whether you've lived in Mississippi for one year or your entire life, you may have some experience with the educational standards of the state. Historically, Southern states struggle to perform as well as their northern counterparts. However, with rigorous implementation of teaching plans and research, Mississippi has improved the education offered by many school districts. These efforts have included changing teaching techniques; Common Core standards have been well received in Mississippi. The implementation of these standards requires the support of education professionals.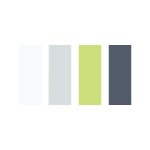 Change your future with a career in teaching—check out our list of teaching programs in Mississippi to get started.
If you have given some thought to a teaching career, it is likely that you have thought about what grade you would like to teach. Give plenty of thought to this, as the licensure level you decide upon will decide what you teach after graduation. In Mississippi, you may become licensed to teach early childhood, elementary school, secondary school, or special education. Degree options include accelerated licensure programs, Bachelor's degree programs, and Master's degree programs.
The time you spend earning a degree involves meeting specific learning outcomes. By the time you graduate, you should know how to communicate effectively with students and peers, utilize a variety of teaching techniques to maximize student learning, use effective classroom management techniques, and use research to guide your classroom decisions. At the secondary education level, your coursework may include Characteristics and Development of the Adolescent Learner, Methods of Teaching Reading in the Content Areas, Emerging Technologies for Education, Assistive Technology in Education, and Curriculum & Instruction in Middle/High Schools.
If you plan on staying in Mississippi after graduation, there may be plenty of grants and scholarships you qualify for. The Mississippi Department of Education has a loan forgiveness program for teachers who spend a specific amount of time in the public school system of Mississippi.
Finding your place in the world of education can be a bit overwhelming, particularly if you are completely new to this industry. If you're still trying to find your niche in education, look into joining the Mississippi Association of Educators. You can attend training events and learn from the experience of other educators in your area.
Across Mississippi, job growth rates tend to be higher than average. By 2022, O*Net expects to see a 9% jump in special education jobs and a 16% swell in elementary school jobs (O*Net).
Teacher Training Programs in Mississippi
University of Southern Mississippi: Those interested in teaching at the secondary level have a variety of options at this university. Areas of licensure include biology education, deaf education, English education, and foreign language education.
University of Mississippi: At Ole Miss Online, students enjoy convenient and flexible degree plans in the field of education. University of Mississippi online degree options include counselor education, play therapy, and early childhood education. There are University of Mississippi online courses available in elementary education and secondary education.
Grand Canyon University Online: The programs offered by Grand Canyon Online University allow students across the country to learn more about teaching. At the undergraduate level, the Grand Canyon University graduation rate is 30%.
2015 Teaching Salaries in Mississippi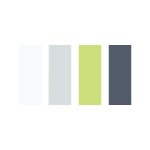 Additional Education Degree Schools in Mississippi
Alcorn State University
(Alcorn State, MS)
NCATE accredited

Belhaven University
(Jackson, MS)
Blue Mountain College
(Blue Mountain, MS)
Delta State University
(Cleveland, MS)
NCATE accredited

Phys Ed/Health, Special Ed

Jackson State University
(Jackson, MS)
NCATE accredited

Curriculum/Instruction, Special Ed

Mississippi College
(Clinton, MS)
NCATE accredited

Administration, Adult/Higher Ed, Art, Business, Career/Vocational, English/Language Arts, Foreign Languages, History/Social Studies, Math, Music, Phys Ed/Health, Science, Speech/Communications

Mississippi Institutions of Higher Learning
(Jackson, MS)
Art, Business, Career/Vocational, English/Language Arts, Foreign Languages, History/Social Studies, Math, Music, Phys Ed/Health, Science, Speech/Communications

Mississippi State University
(Mississippi State, MS)
NCATE accredited

Administration, Adult/Higher Ed, Art, Business, Career/Vocational, English/Language Arts, Foreign Languages, History/Social Studies, Math, Music, Phys Ed/Health, School Counseling/Psychology, Science

Mississippi University for Women
(Columbus, MS)
NCATE accredited

Administration, Curriculum/Instruction, Gifted & Talented, Reading/Literacy, Special Ed

Mississippi Valley State University
(Itta Bena, MS)
NCATE accredited

English/Language Arts, History/Social Studies, Phys Ed/Health, Science, Special Ed

The University of Mississippi
(University, MS)
NCATE accredited

Administration, Adult/Higher Ed, Curriculum/Instruction, Reading/Literacy, School Counseling/Psychology, Special Ed

University of Southern Mississippi
(Hattiesburg, MS)
NCATE accredited

Administration, Adult/Higher Ed, Art, Business, Career/Vocational, Curriculum/Instruction, ESL/TESOL, Foreign Languages, Gifted & Talented, Math, Music, Phys Ed/Health, Reading/Literacy, School Counseling/Psychology, Science, Special Ed, Speech/Communications

William Carey University
(Hattiesburg, MS)
Art, Business, Career/Vocational, English/Language Arts, Foreign Languages, Gifted & Talented, History/Social Studies, Math, Music, Phys Ed/Health, School Counseling/Psychology, Science, Special Ed, Speech/Communications