Teaching Programs in Massachusetts
If you're planning to become a teacher, you'd be hard-pressed to find a better place to start your career than Massachusetts. The Bay State is among the top 10 in the entire country for education, according to 2019 rankings from U.S. News and World Report. Just over half of the population—50.9%—is college educated, and the state boasts an 87.5% public high school graduation rate. So, if you're planning on teaching in Massachusetts, you can be a part of elevating the already high standards of one of the best-educated states in America.
There are nearly 74,000 teachers in the Bay State, according to the Massachusetts Department of Education (MDOE), 97.3% of whom are licensed. Statewide, there are roughly 13 students for every teacher. If you want to join the state's community of successful educators, but you're not sure where to begin, this page will explain both traditional and non-traditional routes to a career in the field, including education, certification, and licensing. Additionally, this page will break down the costs of becoming a teacher, as well as introduce you to some useful resources to guide you through your journey.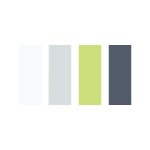 How to Become a Teacher in Massachusetts
Becoming a teacher in Massachusetts means following one of two paths —a more common, traditional teaching path, or an alternative route.
Traditional Teaching Path
The traditional teaching route starts with completing an undergraduate degree.  Massachusetts requires a bachelor's degree to teach. The state does not specify minimum credit hours or concentrations, but specific coursework could be required to teach in certain subject fields or grade levels, and a bachelor's in education is often preferred. Massachusetts does not require you to earn a master's degree in education to work as a teacher.
The next step is completion of an approved educator preparation program. This extra layer of training is part of an initiative to reduce inequality and disparity in education. According to MDOE, as a first-year teacher you are statistically more likely to be hired by an underperforming school or to be placed in a classroom with students who need the most help. The truth is, no matter how talented or committed you are, you simply can't be as prepared to help these students as you will be when you mature in your career. The post-baccalaureate educator preparation program is an effort to mitigate this so-called "experience gap."
MDOE maintains an Educator Preparation Programs Directory with more than 70 MDOE-approved programs. The directory also provides information on how to get approved if you've already completed an out-of-state educator preparation program.
Virtually everyone pursuing work as a teacher in the state will have to pass the Massachusetts Tests For Educator Licensure (MTEL) exam, even if you already passed a licensure test in another state. You might also have to take a subject matter knowledge test if you want to teach a core subject. Core subjects are classes that cover a single subject, such as algebra or English. The final step is to make sure you meet all the prerequisites (discussed in more detail in the licensing section) and apply for what's called an "initial license."
Alternative Teaching Paths in Massachusetts
Massachusetts makes an effort to attract career-changers and other passionate, talented potential educators by offering alternatives to aspiring teachers who aren't able to follow the traditional route. If you're considering alternative teacher certification in Massachusetts, you can pursue a provisional license.
In order to receive a provisional license, you still need to earn a bachelor's degree. A provisional license might be right for you if you have completed an accredited undergraduate program and are pursuing a license as a core subject academic teacher, but have not yet earned a Sheltered English Immersion Endorsement (SEI)—a certification required for core teachers that will be discussed further down the page. You must also complete all required MTEL exams before you can become eligible for a provisional license.
You do not, however, have to complete an educator preparation program or an accepted student teaching practicum like the kind required for the traditional route. The provisional license is valid for five years of employment and cannot be renewed. If you do earn a provisional license, you'll be expected to advance to an initial license during your fourth or fifth year of teaching.
The Performance Review Program for Initial Licensure (PRPIL) is the bridge between an alternative and temporary provisional license and a full-fledged initial license. PRPIL is the fastest, least expensive, and most convenient alternative route. No additional coursework is required, just 120 hours of pedagogy. You can complete all program requirements while you're teaching and you can wrap up the program and earn your initial license in four to six months. You can apply for PRPIL, which currently costs $2,500, after three full years of employment with a provisional license.
Massachusetts Teaching Certifications and Licensing
As previously discussed, you must complete three preliminary steps before you can apply for an initial license:
Earn an accredited bachelor's degree
Complete an approved educator preparation program
Complete the Massachusetts Tests for Educator License (MTEL) exam (Massachusetts doesn't administer the PRAXIS examination, which is common in many other states)
You must also earn a Sheltered English Immersion (SEI), which is a certification that complies with the state's focus on closing the proficiency gap between native English speakers and students classified as English Language Learners (ELL). In most cases, your educator preparation program will qualify you, but you're already eligible for an SEI if you hold a Department of Elementary and Secondary Education (DESE)-approved bachelor's degree or if you have a Massachusetts ESL/ELL license. Otherwise, you can take and pass the SEI MTEL, which costs $185.
Once you complete all prerequisites, a $100 application fee is required—$25 for each subsequent application. You'll need to provide your supporting documentation, including proof of bachelor's degree, transcripts, MTEL exam results, etc. Then you can  apply for a license through the MDOE Office of Educator Licensure.
Once approved, your initial license will be valid for five years, although you can extend it once for another five years. After working for at least three years with an initial license, you can be eligible to apply for a professional license, which is good for five years and can be renewed every five years after that. In order to earn a professional license, you'll need to complete a one-year mentored induction program and at least 50 hours of a mentored program beyond the induction. Additionally you'll need  to complete an approved professional licensure program, a program leading to eligibility for "master teacher" status, or, if you have a master's degree, at least 12 credits of specialized graduate courses.
Temporary licenses, which are good for one year and cannot be renewed, are available to teachers licensed in other states with requirements comparable to those in Massachusetts. If you're applying as a teacher specialist—educators who focus on academically advanced students or students with reading, speech, language, and hearing disorders—you can apply for either a temporary, initial, or professional teacher specialist license.  MDOE offers a convenient licensure requirements tool, which you can use to find the exact requirements for licensure depending on your field, grade level, background, and license type.
Education Degree Costs in Massachusetts
How Much do Education Programs in Massachusetts Cost?
Many variables go into the cost of a degree program, including the type of program, number of credits, and the school. Tuition for public colleges and universities, however, is clearly defined. The average cost including tuition and mandatory fees for the four campuses in the University of Massachusetts system, for example, is $15,151. There are nine state universities. The average cost to attend one of those is $10,608. You can save money, however, by completing the first two years of your undergraduate degree with an associate degree from a community college. There are 15 of them in Massachusetts, the average of which costs $6,308. In virtually all cases, you can expect private colleges and universities to cost much more.
Tuition Assistance, Scholarships, and Loan Forgiveness Programs for Teachers in Massachusetts
Aside from standard financial aid offerings, there are several assistance programs designed just for teachers. Ranging from grants to tuition waivers these include:
Career Outlook for Educators in Massachusetts
Job openings for teachers in Massachusetts will increase between now and 2026. According to CareerOneStop, annual job openings for educators are expected to rise 11% through 2026.
Massachusetts Mean Teaching Salaries (2018)
Elementary:
$82,600 per year
Middle School:
$79,030 per year
Secondary:
$80,020 per year
Post-Secondary:
$95,009 per year (averaged from all mean salaries)
Source: Bureau of Labor Statistics
State Resources
Your journey to becoming an educator in Massachusetts can be challenging, but the state is home to several organizations, agencies, unions, and other resources that can help you out along the way.
Major Massachusetts Cities
{{ school.SchoolName }}
See more programs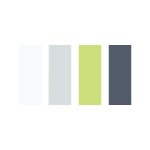 Additional Education Degree Schools in Massachusetts
American International College
(Springfield, MA)
Administration, Business, English/Language Arts, Foreign Languages, History/Social Studies, Reading/Literacy, School Counseling/Psychology, Science, Special Ed

Anna Maria College
(Paxton, MA)
Art, ESL/TESOL, Reading/Literacy

Assumption College
(Worcester, MA)
ESL/TESOL, Special Ed

Atlantic Union College
(Lancaster, MA)
Administration, Curriculum/Instruction

Bay Path College
(Longmeadow, MA)
Administration, Adult/Higher Ed, Special Ed

Belmont Day School
(Belmont, MA)
Special Ed

Boston College
(Chestnut Hill, MA / Newton Centre, MA)
TEAC accredited

Administration, Adult/Higher Ed, Business, Curriculum/Instruction, English/Language Arts, Foreign Languages, History/Social Studies, Math, Reading/Literacy, School Counseling/Psychology, Science, Special Ed, Speech/Communications

Boston University
(Boston, MA)
School Counseling/Psychology

Brandeis University
(Waltham, MA)
English/Language Arts, History/Social Studies, Science

Bridgewater State University
(Bridgewater, MA)
NCATE accredited

Instructional Technology, Special Ed

Brookline Public Schools (Brookline, MA)
Special Ed

Brookwood School
(Manchester, MA)
Special Ed

Buckingham Browne & Nichols School
(Cambridge, MA)
Special Ed

Cambridge College
(Cambridge, MA)
TEAC accredited

Career/Vocational, English/Language Arts, ESL/TESOL, Instructional Technology, Math, Phys Ed/Health, Science, Special Ed

Clark University
(Worcester, MA)
Administration, Business, Curriculum/Instruction, History/Social Studies, Math, Science, Speech/Communications

Curry College
(Milton, MA)
ESL/TESOL, Reading/Literacy, Special Ed

Eastern Nazarene College
(Quincy, MA)
Administration, Reading/Literacy, Special Ed

Elms College
(Chicopee, MA)
Curriculum/Instruction, English/Language Arts, ESL/TESOL, Foreign Languages, History/Social Studies, Math, Reading/Literacy, Science, Special Ed

Emerson College
(Boston, MA)
Art

Emmanuel College
(Boston, MA)
Administration

Endicott College
(Beverly, MA)
Administration, Curriculum/Instruction, Phys Ed/Health, Reading/Literacy

Fitchburg State College
(Fitchburg, MA)
NCATE accredited

Curriculum/Instruction, English/Language Arts, History/Social Studies, Reading/Literacy, School Counseling/Psychology, Science, Special Ed

Fitchburg State University - Online
(Fitchburg, MA)
Administration, Curriculum/Instruction, Special Ed

Framingham State College
(Framingham, MA)
Art, English/Language Arts, ESL/TESOL, Foreign Languages, History/Social Studies, Instructional Technology, Math, Reading/Literacy, Special Ed

Gordon State College
(Wenham, MA)
Administration, English/Language Arts, ESL/TESOL, Foreign Languages, History/Social Studies, Math, Reading/Literacy, Science, Special Ed

Hampshire Educational Collaborative
(Northampton, MA)
Curriculum/Instruction, Math, Science

Harvard University
(Cambridge, MA)
Art, Career/Vocational, Curriculum/Instruction, English/Language Arts, Math, Reading/Literacy, Science

Hebrew College
(Newton Centre, MA)
ESL/TESOL, Foreign Languages, History/Social Studies, Special Ed

Lesley University
(Cambridge, MA)
TEAC accredited

Career/Vocational, Curriculum/Instruction, English/Language Arts, ESL/TESOL, History/Social Studies, Instructional Technology, Math, Reading/Literacy, Science, Special Ed

Massachusetts College of Art and Design
(Boston, MA)
Art, Curriculum/Instruction

Massachusetts College of Liberal Arts
(North Adams, MA)
Administration, Curriculum/Instruction, Reading/Literacy, Special Ed

Massachusetts Elementary School Principals' Association
(Marlborough, MA)
Curriculum/Instruction

Merrimack College
(North Andover, MA)
ESL/TESOL, Special Ed

Merrimack Education Center
(Chelmsford, MA)
Administration, Instructional Technology, Special Ed

Newton Public Schools
(Newtonville, MA)
Special Ed

Northeastern University
(Boston, MA)
Administration, Adult/Higher Ed, Curriculum/Instruction, English/Language Arts, Math, Reading/Literacy, Science

Regis College
(Weston, MA)
Special Ed

Salem State University
(Salem, MA)
NCATE accredited

Art, English/Language Arts, ESL/TESOL, Foreign Languages, History/Social Studies, Instructional Technology, Math, Phys Ed/Health, Reading/Literacy, School Counseling/Psychology, Science, Special Ed

School of the Museum of Fine Arts-Boston
(Boston, MA)
Art, Curriculum/Instruction

Shady Hill School
(Cambridge, MA)
Special Ed

Smith College
(Northampton, MA)
Special Ed

Suffolk University
(Boston, MA)
Adult/Higher Ed, School Counseling/Psychology

The Carroll School
(Lincoln, MA)
Special Ed

The Hillside School
(Marlborough, MA)
Special Ed

The Pike School
(Andover, MA)
Special Ed

Tufts University
(Medford, MA)
Art, Curriculum/Instruction, English/Language Arts, Foreign Languages, History/Social Studies, Math, Science

University of Massachusetts-Amherst
(Amherst, MA)
NCATE accredited

Administration, Adult/Higher Ed, Curriculum/Instruction, English/Language Arts, ESL/TESOL, History/Social Studies, Math, Reading/Literacy, School Counseling/Psychology, Science, Special Ed

University of Massachusetts-Boston
(Boston, MA)
TEAC accredited

Adult/Higher Ed, Curriculum/Instruction, English/Language Arts, ESL/TESOL, Foreign Languages, History/Social Studies, Math, School Counseling/Psychology, Science, Special Ed

University of Massachusetts-Dartmouth
(North Dartmouth, MA)
Curriculum/Instruction, English/Language Arts, ESL/TESOL, Foreign Languages, History/Social Studies, Math, Science

University of Massachusetts-Lowell
(Lowell, MA)
NCATE accredited

Administration, Business, Career/Vocational, Curriculum/Instruction, English/Language Arts, History/Social Studies, Math, Music, Reading/Literacy, Science, Special Ed

Western New England University
(Springfield, MA)
ESL/TESOL

Westfield State University
(Westfield, MA)
NCATE accredited

English/Language Arts, History/Social Studies, Math, Phys Ed/Health, Reading/Literacy, Science, Special Ed

Wheelock College
(Boston, MA)
NCATE accredited

Reading/Literacy, Special Ed

Worcester Polytechnic Institute
(Worcester, MA)
Instructional Technology, Math, Science

Worcester State University
(Worcester, MA)
Administration, Career/Vocational, English/Language Arts, ESL/TESOL, Foreign Languages, History/Social Studies, Math, Phys Ed/Health, Reading/Literacy, Science, Special Ed