Teaching Programs in Maine
Education is an increasingly important part of life, with more money going to this field every year.In fact, Maine recently had its equal opportunity education plan approved by the federal government, which means that there are significant changes coming to the field of teaching in this state.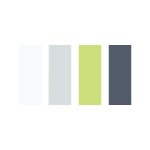 If you are looking for a way to turn your patience, your interest in education, and your dedication to Maine into a career, the field of education may have everything you are looking for. Teachers are needed to guide children of all ages, from the preschool years all the way through college. Find out more by contacting teaching programs in Maine.
Finding the right teaching path can take some time and work, since there are so many ways to earn a degree and become a licensed teacher. At the first step of licensure, you can earn a Bachelor's degree. Depending on the major you choose, this may allow you to teach anywhere from pre-k to high school. At the graduate degree level, you can focus on any one of these age groups or post-secondary education. Special education is another area of licensure in Maine, with degree programs at the Bachelor's degree level and the Master's degree level.
As you evaluate different schools in Maine, make sure to look at their curricula. The curriculum for a program shows you what you can learn as a student and what competencies you may gain throughout the course of your education. The courses you take should be in line with any previous experience you have and your current level of learning.
As an example, a Master's degree in secondary education often includes courses like Secondary School Classroom Management, Digital Media and Classroom Technology, Legal Rights for Teachers, Assessment and Data Use, and Implementation of Classroom Technology.
At every certification level, classroom experience is essential. Your school may include several semesters of classroom experience plus a full semester of student teaching.
Financial aid is available at most teaching programs in Maine. Options include grants from private organizations, such as the Maine Education Association.
As a general rule, job growth in Maine is expected to remain steady for teachers. Job openings are not expected to change significantly for elementary school teachers or special education teachers through 2022 (O*Net, 2015).
However, building strong professional connections and learning as much as you can from your supervising teachers can help you discover job opportunities after graduation. One of the most popular ways to network is joining the Maine Education Association.
Teacher Training Programs in Maine
University of Maine at Augusta: Whether you want to teach elementary or secondary education, this school may have a program for you. Early childhood education, elementary education, secondary education, and special education are the main degree choices. Secondary teaching students major in fields like English, biology, and social sciences.
University of Maine: One of the largest universities in Maine, this campus has traditional and online University of Maine degrees. Online students can work towards Master's degrees in elementary and secondary education, literacy, instructional technology, and special education. In an on-campus setting, undergraduate students study child development, secondary education, elementary education, and physical education through University of Maine courses.
Grand Canyon University Online: With a Grand Canyon University graduation rate of 30%, students at this school can pursue a Bachelor's degree or Master's degree. Popular Grand Canyon University Online programs delve into fields like educational administration, instructional technology, and early education.
Maine Teaching Salaries (2015)
Pre-School: $29,320 per year
Elementary: $48,770 per year
Secondary: $49,110 per year
Statistics provided by the BLS, 2015
{{ school.SchoolName }}
See more programs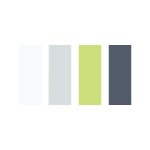 Additional Education Degree Schools in Maine
Husson University
(Bangor, ME)
School Counseling/Psychology

Kaplan University
(Augusta, ME / Lewiston, ME / South Portland, ME)
Administration, Adult/Higher Ed, Career/Vocational, Curriculum/Instruction, Instructional Technology, Phys Ed/Health

Saint Joseph's College of Maine
(Standish, ME)
Administration, Phys Ed/Health

Thomas College
(Waterville, ME)
University of Maine
(Orono, ME)
NCATE accredited

English/Language Arts, Foreign Languages, History/Social Studies, Math, Phys Ed/Health, Reading/Literacy, Science, Special Ed

University of Maine at Machias
(Machias, ME)
University of Maine at Presque Isle
(Presque Isle, ME)
Administration, Curriculum/Instruction, ESL/TESOL, Reading/Literacy

University of Maine-Farmington
(Farmington, ME)
NCATE accredited

Administration, English/Language Arts, Instructional Technology

University of New England
(Portland, ME)
Administration, Curriculum/Instruction, Reading/Literacy

University of Southern Maine
(Gorham, ME)
NCATE accredited, TEAC accredited

Adult/Higher Ed, ESL/TESOL, Gifted & Talented, Reading/Literacy, School Counseling/Psychology, Special Ed