Teaching Programs in Louisiana
Being a teacher is more than just a job—it's a calling. In addition to spending eight hours per day with students, Louisiana teachers provide emotional support to students, collaborate with other teaching professionals to improve outcomes, and run extracurricular programs to enrich the lives of their students. It's no wonder, then, that teachers are needed in many parts of Louisiana.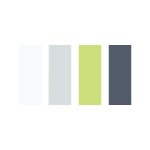 In particular, Louisiana is in need of teaching professionals who have the flexibility and dedication needed to adapt to change within the industry. Louisiana governor Bobby Jindal just passed a Common Core compromise law. Implementing this law requires the cooperation of teachers. Start preparing for your new career by contacting teaching programs in Louisiana.
How Can I Get a Teaching Degree in Louisiana?
One of the first decisions you have to make as an aspiring teacher is which grade level you want to teach. Children have extremely different educational needs at each stage of life, so the techniques and material you learn must be directly relevant to your students' unique needs. Whether you are an undergraduate or graduate student, you may choose from specialties like early education, elementary education, special education, and secondary education. If you go into secondary education, you'll also need to choose an area of study to specialize in.
Since students' needs are so diverse, you can expect the curriculum of your program to be highly tailored to the grade you'll be teaching. A special education curriculum, for example, may include classes like Education of Socially & Emotionally Disturbed Students, Team Approaches to the Education of Students with Disabilities, Building Inclusive Middle & Secondary Schools, and Introduction to Exceptional Children. As you earn your degree, you should spend a significant amount of time in different classrooms to develop your communication skills and your teaching abilities.
The financial aid options you can consider may vary, as the need for teachers may be greater in some areas than in others. The state of Louisiana funds several different scholarship programs.
Outlook for Educators in Louisiana
Since the need for teachers seems to be very high in parts of Louisiana, it should come as no surprise that the overall job outlook is strong. The projected need for elementary school teachers – including special education and other specialized areas — to increase by 7 percent  between 2016 and 2026 (CareerOneStop 2018).
While the Bureau of  Bureau of Labor Statistics (BLS) includes special education with projections for elementary school needs, a 2017 Education Week blog noted that the need for special education teachers in northern Louisiana is so great that Louisiana Tech includes special education courses for all elementary teachers in its curriculum.
As a teacher, your duties may go far beyond teaching. This career path requires quite a bit of networking and advocating for your students. You may be able to learn about available opportunities if you join a group like the Louisiana Association of Educators.
Request information from the Louisiana teaching schools you see on our site to learn more about your options today.
2017 Mean Average Annual Teaching Salaries in Louisiana
Teacher Training Programs in Louisiana
Grand Canyon University Online: Students at Grand Canyon Online University come from many different educational backgrounds. Some of the popular Grand Canyon University degrees available in the field of education include teaching English as a second language, educational administration, special education, and secondary education.
Louisiana State University: Louisiana State University Online has many competitive graduate-level teaching programs for working teachers. Online students may work toward certification in educational leadership, higher education administration, sport management, and human resource education. These areas of study may help students qualify for a variety of Louisiana teaching jobs.
University of Louisiana-Monroe: This campus gives students the chance to get licensed in many different areas of teaching. Common certifications include early childhood education, middle school education, and secondary education. Specialized areas of study include biology education, French education, and Spanish education.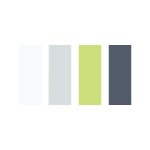 Additional Education Degree Schools in Louisiana
Centenary College of Louisiana
(Shreveport, LA)
NCATE accredited

Grambling State University
(Grambling, LA)
NCATE accredited

Louisiana College
(Pineville, LA)
NCATE accredited

Louisiana State University
(Baton Rouge, LA)
NCATE accredited

Administration, Adult/Higher Ed, English/Language Arts, Gifted & Talented, Instructional Technology, Music, Special Ed

Louisiana State University-Shreveport (Online)
(Shreveport, LA)
NCATE accredited

Administration, Curriculum/Instruction, Gifted & Talented, Reading/Literacy

Louisiana Tech University
(Ruston, LA)
NCATE accredited

Administration, Adult/Higher Ed, Art, Business, Curriculum/Instruction, English/Language Arts, History/Social Studies, Math, Music, Phys Ed/Health, Reading/Literacy, School Counseling/Psychology, Science, Special Ed

McNeese State University
(Lake Charles, LA)
NCATE accredited

Administration, Curriculum/Instruction, Instructional Technology, School Counseling/Psychology, Special Ed

Nicholls State University
(Thibodaux, LA)
NCATE accredited

Curriculum/Instruction, Reading/Literacy, Special Ed

Northwestern State University of Louisiana
(Natchitoches, LA)
NCATE accredited

Adult/Higher Ed, Art, Curriculum/Instruction, English/Language Arts, Gifted & Talented, Instructional Technology, Math, Music, Phys Ed/Health, Reading/Literacy, School Counseling/Psychology, Science, Special Ed

Southeastern Louisiana University
(Hammond, LA)
NCATE accredited

Administration, Curriculum/Instruction, ESL/TESOL, Gifted & Talented, Instructional Technology, Reading/Literacy, Special Ed

Southern University and A & M College
(Baton Rouge, LA)
NCATE accredited

Special Ed

Southern University at New Orleans
(New Orleans, LA)
NCATE accredited

Curriculum/Instruction

The University of Louisiana at Lafayette (Online)
(Lafayette, LA)
Curriculum/Instruction, School Counseling/Psychology

The University of Louisiana at Monroe
(Monroe, LA)
NCATE accredited

Administration, Art, Career/Vocational, Curriculum/Instruction, English/Language Arts, Foreign Languages, Gifted & Talented, History/Social Studies, Instructional Technology, Math, Music, Reading/Literacy, School Counseling/Psychology, Science, Special Ed, Speech/Communications

University of Holy Cross
(New Orleans, LA)
NCATE accredited

Curriculum/Instruction, School Counseling/Psychology

University of New Orleans
(New Orleans, LA)
NCATE accredited

Administration, Curriculum/Instruction, School Counseling/Psychology, Science, Special Ed

University of Phoenix
(Baton Rouge, LA / Bossier City, LA / Lafayette, LA / Metairie, LA)
Administration, Adult/Higher Ed, Art, Curriculum/Instruction, English/Language Arts, Math, Reading/Literacy, Special Ed

Xavier University of Louisiana
(New Orleans, LA)
NCATE accredited

English/Language Arts, Foreign Languages, History/Social Studies, Math, Science, Special Ed