Teaching Programs in Kentucky
Time and time again, research has indicated that there are several industries that cannot be ignored if the economy is to succeed. One of those industries is education. There are few greater resources available in Kentucky than the children of the state, who will one day grow up and take on leadership positions in a variety of fields.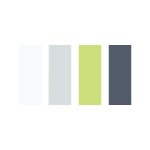 You may have been waiting for the perfect time to get involved in the field of education and make your mark as a teacher. This may well be one of the best options for you. Kentucky schools have recently adopted school choice, a program that allows out-of-district students to enroll in a more favorable district's schools. In order to keep enrollment numbers up, schools will need excellent teachers who get results. Find out how you can become one of those teachers by contacting teaching programs in Kentucky.
How Can I Get a Teaching Degree in Kentucky?
Teaching degrees are offered at several different levels of education, so it's important to look at all of the options available in your area and choose the licensure path that best fits your goals. If you are a completely new student with no prior post-secondary education, you can begin with a four-year Bachelor's degree. If you already possess a Bachelor's degree, consider earning your license through an accelerated certification program. These programs are only open to students in certain specialties and areas of study. Master's degrees are also an option for Bachelor's degree graduates.
Coursework varies quite a bit between degree programs, thanks to the level of expertise required at each level. Graduate students may enroll in advanced coursework like Advanced Teaching Methods in a Subject Area, Classroom Management Techniques, Digital Media in the Classroom, Assessment & Data Use for Instructional Improvement, Inclusive Education, and Learning Second Languages & Literacy. Throughout your education, your school may send you into local classrooms to gain experience and get feedback from working teachers. This culminates in a student teaching experience.
One of the main advantages of going into a field like teaching is the fact that demand is high. This may put you in a great position to earn several different types of financial aid and minimize your student debt. Through the Kentucky Higher Education Assistance Authority, you can apply for teacher education grants and scholarships.
Outlook for Educators in Kentucky
There is quite a bit of promising job growth occurring in Kentucky. Through the year 2022, a 7% increase in secondary school teaching jobs is expected (O*Net, 2012). This decade may also see an 11% increase in special education jobs (O*Net, 2012).
One of your priorities as a teaching student and as a new teaching professional should be to build a professional network. Joining a group like the Kentucky Education Association can make it easy for you to get connected to other teachers in your grade level and area of study.
Reach out to the teaching schools in Kentucky to learn more about your options.
2014 Teaching Salaries in Kentucky
Teacher Training Programs in Kentucky
University of Louisville: Undergraduate students at the University of Louisville can choose from several areas of study, including early childhood education, early elementary education, and middle grades education. At the graduate level of study, available degrees include music education, art education, secondary education, and world language education.
Grand Canyon University Online: Considering an online education degree? Grand Canyon University Online programs have undergraduate and graduate options that cover areas of study like early education, special education, literacy education, and gifted education. The Grand Canyon University graduation rate is 30%.
University of Kentucky: Through University of Kentucky Online, those who prefer distance learning can study topics like education leadership, distance education, and research methods. University of Kentucky online degree programs that feature a hybrid learning approach go into fields like early childhood education, moderate and severe disabilities, and principalship.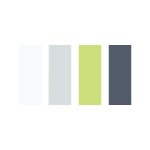 Additional Education Degree Schools in Kentucky
Alice Lloyd College
(Pippa Passes, KY)
Administration

Asbury College
(Wilmore, KY)
NCATE accredited

English/Language Arts, ESL/TESOL, Foreign Languages, History/Social Studies, Math, Science, Special Ed

Asbury University
(Wilmore, KY)
Bellarmine University
(Louisville, KY)
NCATE accredited

Administration, Curriculum/Instruction, English/Language Arts, Reading/Literacy, Special Ed

Brescia University
(Owensboro, KY)
Curriculum/Instruction

Campbellsville University
(Campbellsville, KY)
NCATE accredited

Curriculum/Instruction, ESL/TESOL, History/Social Studies, Music, School Counseling/Psychology, Special Ed

Eastern Kentucky University
(Richmond, KY)
NCATE accredited

Art, Business, Career/Vocational, English/Language Arts, History/Social Studies, Math, Music, Phys Ed/Health, Reading/Literacy, Science

Georgetown College
(Georgetown, KY)
NCATE accredited

English/Language Arts, History/Social Studies, Math, Science, Special Ed

Kentucky State University
(Frankfort, KY)
NCATE accredited

Special Ed

Lindsey Wilson College
(Columbia, KY / Scottsville, KY)
School Counseling/Psychology

Morehead State University
(Morehead, KY)
NCATE accredited

Business, Curriculum/Instruction, English/Language Arts, Foreign Languages, History/Social Studies, Instructional Technology, Math, Phys Ed/Health, Science, Special Ed

Murray State University
(Murray, KY)
NCATE accredited

Administration, Career/Vocational, Curriculum/Instruction, English/Language Arts, ESL/TESOL, Math, Music, Reading/Literacy, School Counseling/Psychology, Special Ed, Speech/Communications

Northern Kentucky University
(Highland Heights, KY)
NCATE accredited

Business, Curriculum/Instruction, English/Language Arts, ESL/TESOL, Foreign Languages, Gifted & Talented, History/Social Studies, Instructional Technology, Math, Reading/Literacy, Science, Special Ed, Speech/Communications

Spalding University
(Louisville, KY)
NCATE accredited

Administration, Curriculum/Instruction, Special Ed

Thomas More College
(Crestview Hills, KY)
Art, Business, English/Language Arts, History/Social Studies, Math, Science, Speech/Communications

Union College
(Barbourville, KY)
Administration, Curriculum/Instruction, English/Language Arts, History/Social Studies, Math, Phys Ed/Health, Reading/Literacy, Science, Special Ed

University of Kentucky
(Lexington, KY)
NCATE accredited

Adult/Higher Ed, Art, Career/Vocational, Curriculum/Instruction, Foreign Languages, Instructional Technology, Music, Phys Ed/Health, Special Ed

University of Louisville
(Louisville, KY)
NCATE accredited

Administration, Adult/Higher Ed, Art, Business, Career/Vocational, English/Language Arts, ESL/TESOL, Foreign Languages, History/Social Studies, Math, Music, Phys Ed/Health, School Counseling/Psychology, Science, Special Ed, Speech/Communications

University of Phoenix
(Florence, KY)
Administration

University of the Cumberlands
(Williamsburg, KY)
Art, Business, English/Language Arts, History/Social Studies, Math, Music, Phys Ed/Health, Reading/Literacy, School Counseling/Psychology, Science, Special Ed

Western Kentucky University
(Bowling Green, KY)
NCATE accredited

Adult/Higher Ed, Business, Career/Vocational, Curriculum/Instruction, English/Language Arts, ESL/TESOL, Gifted & Talented, Math, Reading/Literacy, School Counseling/Psychology, Science, Special Ed