Teaching Programs in Kansas
When you look at different career paths, it's hard to find one that means more than teaching. Teachers have the huge responsibility of teaching children of all ages everything they need to know to become contributing members of society. This is a career that requires education, patience, and dedication.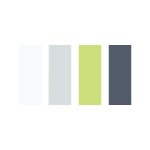 The need for teachers is fairly expansive in Kansas, thanks to the implementation of new testing standards. The work of teachers is what will make the difference, regardless of which age level they teach and which subject they teach.
Find out what kind of teaching career best suits your skills and interests by contacting teaching programs in Kansas.
How Can I Get a Teaching Degree in Kansas?
Succeeding as a teacher can be a fairly lengthy process, but it is worth the time and effort. Licensing in Kansas goes by age group and grade level. You may decide to learn how to teach those at the early education stage, elementary school students, secondary school students, or post-secondary students. Earning your degree in special education is another option to consider. At minimum, you'll need a Bachelor's degree, but some career paths also require a Master's degree. After passing the PRAXIS-II, you can apply for teacher licensure in Kansas.
Teaching requires a broad set of skills, which you can develop as you earn your teaching degree. The courses included in your curriculum depend on which grade level you plan on teaching. If you plan on going into secondary education, you may enroll in classes like Writing in the Content Areas, Teaching Reading and Language Arts, Early Adolescent Learners, Survey of Secondary Mathematics, and Applications of Teaching Middle Level Social Studies. In addition to a first semester classroom experience, you should anticipate a full semester of student teaching at the end of your training.
Financial aid may play a big part in your school decision. Tomorrow's Teacher is one of the largest teaching grant programs in Kansas.
Outlook for Educators in Kansas
Upon graduating and earning your license, you may find that the job outlook in Kansas is quite positive. Between 2012 and 2022, O*Net predicts a 9% increase in secondary school jobs. Job openings for elementary school teachers may increase by 16% (O*Net, 2012).
Building professional connections is a crucial part of your career. In fact, Kansas is one of a handful of states that uses mentorship as a way of training new teachers.You may also find it helpful to join local organizations like the Kansas Association of American Educators, which provides industry news and membership benefits to teachers across the state.
Contact Kansas teaching schools to learn more about becoming an educator in the state.
2014 Teaching Salaries in Kansas
Teacher Training Programs in Kansas
University of Kansas: Students interested in earning an online degree may be interested in KU degrees. The University of Kansas Online offers graduate degrees in reading, teaching English as a second language, educational administration, and secondary special education. Other University of Kansas online degrees include reading literacy and special education transition. Undergraduate education degree KU programs include elementary education and foreign language.
Grand Canyon University Online: Through Grand Canyon University Online, students can study fields like elementary education, early education, and special education. Grand Canyon University degrees are available at both undergraduate and graduate levels of study.
Kansas State University: This school has several accredited education programs for undergraduate and graduate students. At the Bachelor's degree level, you can study elementary education or secondary education. Graduate students can choose to study continuing education, educational leadership, counselor education, and other fields.
{{ school.SchoolName }}
See more programs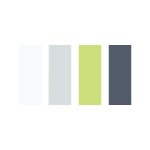 Additional Education Degree Schools in Kansas
Baker University
(Overland Park, KS)
NCATE accredited

Administration, Special Ed

Benedictine College
(Atchison, KS)
NCATE accredited

Administration

Emporia State University
(Emporia, KS)
NCATE accredited

Curriculum/Instruction, Gifted & Talented, Instructional Technology, Phys Ed/Health, Reading/Literacy, School Counseling/Psychology, Special Ed

Fort Hays State University
(Hays, KS)
NCATE accredited

Administration, Instructional Technology, School Counseling/Psychology, Special Ed

Friends University
(Wichita, KS)
NCATE accredited

Kansas State University
(Manhattan, KS)
NCATE accredited

Administration, Adult/Higher Ed, Curriculum/Instruction, English/Language Arts, ESL/TESOL, Instructional Technology, Reading/Literacy, School Counseling/Psychology, Special Ed

MidAmerica Nazarene University
(Olathe, KS)
NCATE accredited

Curriculum/Instruction, ESL/TESOL, School Counseling/Psychology

Newman University
(Wichita, KS)
NCATE accredited

Curriculum/Instruction, ESL/TESOL

Ottawa University
(Overland Park, KS)
NCATE accredited

Administration, Career/Vocational, Curriculum/Instruction, School Counseling/Psychology, Special Ed

Pittsburg State University
(Pittsburgh, KS)
NCATE accredited

ESL/TESOL, Phys Ed/Health, Reading/Literacy

Southwestern College
(Winfield, KS)
NCATE accredited

Business, Curriculum/Instruction, English/Language Arts, History/Social Studies, Math, Music, Phys Ed/Health, Science, Special Ed, Speech/Communications

University of Kansas
(Lawrence, KS)
NCATE accredited

Administration, Foreign Languages, Math, Science, Special Ed

University of Phoenix
(Lenexa, KS / Topeka, KS / Wichita, KS)
Administration, Adult/Higher Ed, Art, Curriculum/Instruction, English/Language Arts, Math, Reading/Literacy, Special Ed

University of Saint Mary
(Leavenworth, KS)
NCATE accredited

Curriculum/Instruction, Special Ed

Washburn University
(Topeka, KS)
NCATE accredited

Reading/Literacy, Special Ed

Wichita State University
(Wichita, KS)
NCATE accredited

Administration, Curriculum/Instruction, Gifted & Talented, Phys Ed/Health, School Counseling/Psychology, Special Ed