Teaching Programs in Iowa
With over 700,000 residents under 18 years of age, it is clear that Iowa is a state where education is a top priority (U.S. Census, 2014). As the population continues to grow and more children enroll in school, the need for teachers across all grade levels is growing.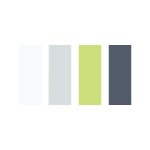 No matter what your career goals are in the education field, a teaching degree from Iowa is a great way to start. In fact, the U.S. Secretary of Education recently reported that Iowa leads the country in terms of teacher leadership and development. Regardless of which age you want to teach, an Iowa education can give you the foundation you need. Scroll down to our list of education programs in Iowa to find out more about your options.
How Can I Get a Teaching Degree in Iowa?
Of course, the key to becoming a successful teacher in Iowa is getting the right training and education. No matter which subject or grade you want to teach, your education must begin with a Bachelor's degree. This four-year degree can prepare you for an entry-level education career. Students who already have a Bachelor's degree may meet the qualifications for an accelerated certification program or a Master's degree program.
You have to be accepted to an education program in Iowa before you can begin applying for grants, scholarships, and student loans. Looking into financial aid early can give you the greatest variety of opportunities to apply for. Professional Educators of Iowa awards multiple scholarships every year, ranging from $100 to $1000 each.
When you start your training, you should jump right into education classes. Most schools start out with some sort of practical classroom experience, which allows you to realize early on if this is not a good fit for you. From there, coursework depends on your level of licensure. If you focus on English education, for example, you may take courses like Literature for Adolescents, Cognition & Motivation in Reading, Bases for English Language Instruction, Historical Perspectives on Education, and Education in Contemporary American Society.
Outlook for Educators in Iowa
There are several ways that you can shorten your learning curve and give yourself the best start possible in this field. Joining the Iowa State Education Association can give you access to the knowledge of experienced teachers, help you build a professional network, and provide you with student teaching or job opportunities.
Strong job growth rates in Iowa may benefit you for years to come. Through 2022, elementary school teachers are expected to see a 12% increase in job openings in Iowa (O*Net, 2012). At the special education level, this growth rate is 5% (O*Net, 2012).
Reach out to the Iowa teaching schools listed on our site to learn more about your options.
2014 Teaching Salaries in Iowa
Teacher Training Programs in Iowa
University of Iowa: Looking for a way to earn a teaching degree online? Through University of Iowa online programs, you can pursue Master's degrees in educational leadership, educational measurement, learning sciences, and teaching leadership. Some certificate-level University of Iowa online degrees focus on online teaching, teaching English as a second language, and teaching talented/gifted students. University of Iowa majors cover areas like art education, school counseling, and science education.
Grand Canyon University Online: Those interested in Master's-level Grand Canyon University degrees can study elementary teaching, literacy, gifted education, teaching ESL, early education, and educational leadership. Those interested in earning a Bachelor's at Grand Canyon Online University can explore ESL, elementary teaching, and secondary education.
Iowa State University: At this school, you can work toward teacher certification by studying early childhood education, elementary education, or secondary education.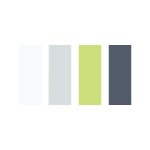 Additional Education Degree Schools in Iowa
Briar Cliff University
(Sioux City, IA)
ESL/TESOL

Buena Vista University
(Storm Lake, IA)
TEAC accredited

Administration, Curriculum/Instruction, ESL/TESOL, School Counseling/Psychology

Clarke University
(Dubuque, IA)
Reading/Literacy

Coe College
(Cedar Rapids, IA)
Curriculum/Instruction

Dordt College
(Sioux Center, IA)
TEAC accredited

Curriculum/Instruction

Drake University
(Des Moines, IA)
Administration, Adult/Higher Ed, Art, Business, Curriculum/Instruction, English/Language Arts, ESL/TESOL, Foreign Languages, Gifted & Talented, History/Social Studies, Math, Phys Ed/Health, Reading/Literacy, School Counseling/Psychology, Science, Special Ed, Speech/Communications

Graceland University
(Lamoni, IA)
NCATE accredited

Curriculum/Instruction, Instructional Technology, Special Ed

Grand View University
(Des Moines, IA)
Administration

Iowa State University
(Ames, IA)
TEAC accredited

Administration, Curriculum/Instruction, ESL/TESOL, Foreign Languages, History/Social Studies, Instructional Technology, Math, Reading/Literacy, Science, Special Ed, Speech/Communications

Kaplan University
(Cedar Falls, IA / Cedar Rapids, IA / Davenport, IA / Des Moines, IA / Mason City, IA)
Adult/Higher Ed, Career/Vocational, Instructional Technology, Phys Ed/Health

Loras College
(Dubuque, IA)
Curriculum/Instruction

Maharishi University of Management
(Fairfield, IA)
Art, Business, Curriculum/Instruction, English/Language Arts, ESL/TESOL, Math, Science

Morningside College
(Sioux City, IA)
Curriculum/Instruction

Mount Mercy College
(Cedar Rapids, IA)
Reading/Literacy, Special Ed

Saint Ambrose University
(Davenport, IA)
TEAC accredited

Simpson College
(Indianola, IA)
University of Iowa
(Iowa City, IA)
TEAC accredited

Art, English/Language Arts, Foreign Languages, History/Social Studies, Math, Music, Reading/Literacy, Science, Special Ed, Speech/Communications

University of Northern Iowa
(Cedar Falls, IA)
Administration, Curriculum/Instruction, Gifted & Talented, Instructional Technology, Phys Ed/Health, Reading/Literacy, School Counseling/Psychology, Special Ed

University of Phoenix
(Cedar Rapids, IA / Des Moines, IA)
Administration, Adult/Higher Ed, Art, Curriculum/Instruction, English/Language Arts, Math, Reading/Literacy, Special Ed

Upper Iowa University
(Fayette, IA)
Administration, Curriculum/Instruction