Teaching Programs in Idaho
What is the best way to secure the future of Idaho and ensure that the state has a steady stream of skilled professionals and good citizens? The answer, of course, is education. The quality of education that children receive at every stage of learning really affects the people they grow up to be. Idaho, in fact, has an extremely strong education industry with plenty of support. In one rural district, a local private organization provided funds to help the district raise test grades and improve performance in other ways. This is the type of support you may be able to look forward to as an Idaho teacher.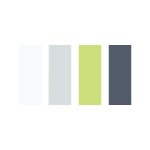 The field of education requires creative thinkers with a passion for education, a willingness to try new things, and a strong base of knowledge. If you are ready to take on this challenge, get started by contacting teaching programs in Idaho.
How Can I Get a Teaching Degree in Idaho?
To qualify for a teaching license in Idaho, you'll need to meet a strict set of requirements. This involves submitting to a background check to prove that you are safe in a classroom setting. In addition, you must take the PRAXIS exam to be accepted to a teaching program. Upon completion of your training, you must take the PRAXIS-II to actually receive your license. The type of test you take depends on which type of degree you earn. Before you enroll in classes, you'll need to decide if you want to teach at the early childhood, elementary, secondary, or post-secondary level. You may also decide to go into special education.
Education programs expect students to develop a strong understanding of Idaho education, how students learn, and how to use this information in the classroom. The courses that you take to reach these goals should be specific to your subject matter and your grade level. If you focus on secondary English education, for example, you may take classes like Critical Methods in the Study of Literature, Education in Contemporary American Society, Teaching and Learning English in Secondary Education, and Literature for Adolescents. Your training culminates in a full semester of student teaching, during which you keep full-time hours.
You can start looking into different financial aid options once you've been accepted to a program. The Idaho Board of Education provides several different scholarships.
Outlook for Educators in Idaho
Depending on your specialty, you may enjoy a solid job outlook when you began working as a teacher in Idaho. Per O*Net, job openings for elementary school teachers are expected to increase 14% by the year 2022. They report an anticipated 8% jump in special education jobs in this time period (O*Net, 2012).
Looking for opportunities as you near graduation is an excellent way to make the most of your time. Groups like the Idaho Education Association can help you on this front.
Contact the schools listed on this page to learn more about your options for attending teaching school in Idaho.
2014 Salaries for Idaho Teachers
Teacher Training Programs in Idaho
Grand Canyon University Online: Grand Canyon University Online programs make education degrees more accessible and flexible. Some options available for Grand Canyon University degrees include Bachelor's in early education, Bachelor's in elementary and special education, Master's in educational administration, and Master's in special education.
Idaho State University: At Idaho State University, future educators can explore different levels of certification. Some areas of teaching certification include elementary teaching, secondary teaching, exceptional student teaching, and administration.
University of Idaho: Students interested in attending the University of Idaho online can take courses during the summer in areas like literacy in education, curriculum development, and educational thought. Other University of Idaho online courses include those covering gifted and talented education, models of teaching, and educational research.
{{ school.SchoolName }}
See more programs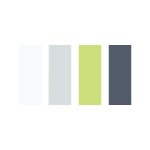 Additional Education Degree Schools in Idaho
Boise State University
(Boise, ID)
NCATE accredited

Administration, Curriculum/Instruction, English/Language Arts, ESL/TESOL, Foreign Languages, Instructional Technology, Phys Ed/Health, Reading/Literacy, School Counseling/Psychology, Special Ed, Speech/Communications

Idaho State University
(Pocatello, ID)
NCATE accredited

Administration, English/Language Arts, History/Social Studies, Instructional Technology, Math, Phys Ed/Health, Reading/Literacy, Science, Special Ed

Northwest Nazarene University
(Nampa, ID)
NCATE accredited

Administration, Curriculum/Instruction, ESL/TESOL, Reading/Literacy, School Counseling/Psychology

University of Idaho
(Moscow, ID)
NCATE accredited

Administration, Adult/Higher Ed, Business, Career/Vocational, Curriculum/Instruction, Phys Ed/Health, School Counseling/Psychology, Special Ed

University of Phoenix
(Meridian, ID)
Administration, Adult/Higher Ed, Art, Curriculum/Instruction, English/Language Arts, Math, Reading/Literacy, Special Ed