Teaching Programs in Delaware
From the age of five through the age of 18, Delaware children spend approximately eight hours per day in school. The time they spend within those four walls has a huge impact on their future goals, what they value, and how they contribute to society. It's no wonder, then, that education is an area of huge growth for Delaware.
In particular, several subjects are under the spotlight in this state. STEM education was the focus of the Delaware BioBreakfast. As an education professional, you could help children develop a love of science and technology early in life. In turn, you can indirectly improve the future for the state of Delaware. Learn about the opportunities in this field by contacting education programs in Delaware.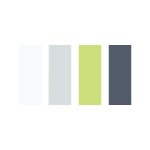 How Can I Get a Teaching Degree in Delaware?
Kids change tremendously from the time they enter school until they graduate. Because of this, students at different grade levels have different educational needs. Teacher training programs in Delaware focus on specific age groups, various subjects, and exceptional student needs. Before you choose a school, you must decide whether you want to work with special education students, teach elementary school students, or focus on one subject at the secondary education level.
In each type of education, there are different degrees to consider. A Master's degree may be a suitable choice if you have prior experience in this field or a Bachelor's degree. Otherwise, you may use your existing Bachelor's degree to get certified more quickly through an accelerated licensure program. Bachelor's degree programs typically require about four years of full-time study.
The classes you enroll in as an education student prepare you for the tasks of running a classroom, efficiently teaching students in a variety of ways, and upholding the strong teaching standards of Delaware. If you decide to earn a degree in special education, your curriculum may include classes like Instructional Planning in Special Education, Teaching Mathematics to Learners with Special Needs, Diagnostic Assessment, Classroom Management, and Curriculum Development for Special Education. At the end of your teaching program, you work full-time as a student teacher in a local classroom.
Outlook for Educators in Delaware
One of the best things you can do for your career is to get established in a teaching community. Even as a student, you may be able to become a member of a group like the Delaware State Education Association. Such groups can help you secure student teaching assignments and learn about industrywide changes.
As a general rule, expected job growth in Delaware is fairly similar to job growth expected across the country. By the year 2022, a slight increase in special education jobs is expected (O*Net, 2012). Jobs for elementary school teachers may jump by 9% in this time frame (O*Net, 2012).
Teacher Training Programs in Delaware
University of Delaware: Tuition rates for the University of Delaware range from $11,500 for in-state students to $30,960 per year for out-of-state students. There are quite a few University of Delaware online programs, including Master's degrees in teacher leadership and literacy in education. Other programs have the option to take University of Delaware online courses.
Delaware State University: Students at Delaware State University can pursue certification at different age levels, from birth through high school. Doctoral and Master's programs help working teachers pursue careers in administration, research, and leadership.
Grand Canyon University Online: Grand Canyon University degrees cover diverse topics like English as a second language, educational leadership, and special education. Create a schedule that suits you with Grand Canyon University Online programs.
2016 Teaching Salaries in Delaware
Elementary: $60,810 per year
Secondary: $59,590 per year
Post-Secondary: $59,930 per year
Statistics from the Bureau of Labor Statistics, 2016
{{ school.SchoolName }}
See more programs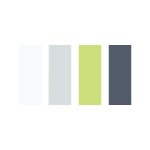 Additional Education Degree Schools in Delaware
Delaware State University
(Dover, DE)
NCATE accredited

Administration, Adult/Higher Ed, Art, Business, Curriculum/Instruction, English/Language Arts, Foreign Languages, History/Social Studies, Math, Phys Ed/Health, Reading/Literacy, Science, Special Ed

University of Delaware
(Newark, DE)
NCATE accredited, TEAC accredited

Administration, Curriculum/Instruction, ESL/TESOL, History/Social Studies, Instructional Technology, Math, Reading/Literacy, School Counseling/Psychology, Science, Special Ed

University of Delaware Online
(Newark, DE)
Administration, Curriculum/Instruction, Instructional Technology

Wesley College
(Dover, DE)
Wilmington University
(New Castle, DE)
NCATE accredited

Career/Vocational, Curriculum/Instruction, ESL/TESOL, Gifted & Talented, Instructional Technology, Reading/Literacy, School Counseling/Psychology, Special Ed