Teaching Programs in Connecticut
It is no secret that high educational standards are the key to the success of Connecticut as a state and the United States as a whole. Along with health care, education is one of the main priorities in Connecticut. Whether a child is in elementary, middle, or high school, they deserve a high quality education from a teacher who wants them to succeed.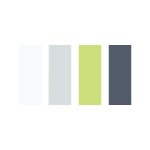 All of this change in the education industry means that this may be the ideal time to get started as a teacher. A Connecticut initiative would improve early childhood education outcomes by tackling health care and education at the same time. This program and others like it are expected to create a supportive work environment for teachers at all grade levels. Find out what it takes to become a teacher by contacting teacher education programs in Connecticut.
How Can I Get a Teaching Degree in Connecticut?
In Connecticut, you are required to have a teaching license before you start teaching independently in a classroom. However, this field is fairly flexible, as you can get your license and a number of ways. If you do not have an undergraduate degree, you'll need to take the PRAXIS exam to get accepted to a Bachelor's degree program in elementary, secondary, or special education. If you already have a Bachelor's degree and you would prefer to move on to graduate work, you may be able to earn a Master's degree in education in as little as two years. With either route you choose, you must take the PRAXIS-II to earn a teaching license in Connecticut.
Curriculum requirements vary quite a bit between schools and even between programs at the same school. This is due to the fact that children at different stages of development required varying educational techniques and backgrounds. If you want to teach elementary school, you may get a well-rounded multi-subject education with courses like Math for Teachers, Philosophical Foundations of Education, Child Growth and Development, Multicultural Education, and Develop Reading in Elementary Schools. To round out your training, you'll spend at least one semester student teaching at a school in a classroom that is appropriate for your licensure level.
If you are willing to put in a little hard work, you may be able to uncover many different financial aid opportunities for teaching students in Connecticut. For example, the Connecticut Education Association awards the Ethnic Minority Scholarship each year.
Outlook for Educators in Connecticut
In general, the future looks bright for Connecticut education professionals. Between 2012 and 2022, the need for special education teachers may see an 8% increase in Connecticut (O*Net, 2012). The anticipated growth rate for secondary school teaching jobs is the same (O*Net, 2012).
When you get accepted to a teaching program, joining the Connecticut Education Association may help you learn from the experience of established teachers in your community.
Contact the schools offering teaching degrees in Connecticut to learn more about your options for study today!
2016 Teaching Salaries in Connecticut
Elementary: $76,740 per year
Secondary: $76,260 per year
Post-Secondary: $74,900 per year
Statistics from the Bureau of Labor Statistics, 2014
Teacher Training Programs in Connecticut
Grand Canyon University Online: This major online university provides a flexible way to earn undergraduate or graduate Grand Canyon University degrees. The Grand Canyon University graduation rate is 30%.
Western Connecticut State University: With both undergraduate and graduate programs, Western Connecticut State University is a good option for students at different levels. The graduation rate is over 60% for those who complete their first year in good standing.
University of Connecticut: UConn teaching degrees include special education, cognition and learning, higher education, and gifted education. UConn online degrees include coursework in educational technology, postsecondary disability services, and leadership, offering plenty of ways to attend the University of Connecticut online.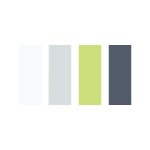 Additional Education Degree Schools in Connecticut
Albertus Magnus College
(New Haven, CT)
Central Connecticut State University
(New Britain, CT)
NCATE accredited

Career/Vocational, Curriculum/Instruction, English/Language Arts, Foreign Languages, Instructional Technology, Math, Phys Ed/Health, Reading/Literacy, School Counseling/Psychology, Science, Special Ed

Eastern Connecticut State University
(Willimantic, CT)
NCATE accredited

English/Language Arts, History/Social Studies, Instructional Technology, Math, Reading/Literacy, Science

Fairfield University
(Fairfield, CT)
NCATE accredited

English/Language Arts, ESL/TESOL, Foreign Languages, Math, Science, Special Ed

Post University - Online
(Waterbury, CT)
Administration, Adult/Higher Ed, ESL/TESOL, Instructional Technology

Quinnipiac University
(Hamden, CT)
NCATE accredited

Administration, Career/Vocational, English/Language Arts, Foreign Languages, History/Social Studies, Math, Science

Sacred Heart University
(Fairfield, CT)
Instructional Technology

Southern Connecticut State University
(New Haven, CT)
NCATE accredited

Art, English/Language Arts, ESL/TESOL, History/Social Studies, Math, Phys Ed/Health, Reading/Literacy, School Counseling/Psychology, Science, Special Ed, Speech/Communications

University of Bridgeport
(Bridgeport, CT)
Administration, Adult/Higher Ed, Business, Career/Vocational, English/Language Arts, ESL/TESOL, History/Social Studies, Instructional Technology, Math, Music, Reading/Literacy, School Counseling/Psychology, Science, Special Ed

University of Connecticut
(Storrs, CT)
NCATE accredited

Administration, Adult/Higher Ed, Curriculum/Instruction, English/Language Arts, ESL/TESOL, Gifted & Talented, History/Social Studies, Instructional Technology, Math, Reading/Literacy, School Counseling/Psychology, Science, Special Ed

University of Hartford
(West Hartford, CT)
NCATE accredited

Instructional Technology, School Counseling/Psychology, Special Ed

University of New Haven
(West Haven, CT)
Business, English/Language Arts, History/Social Studies, Math, Science

University of Saint Joseph
(West Hartford, CT)
Career/Vocational, Curriculum/Instruction, English/Language Arts, ESL/TESOL, History/Social Studies, Math, Reading/Literacy, School Counseling/Psychology, Science, Special Ed

Western Connecticut State University
(Danbury, CT)
NCATE candidate

English/Language Arts, Math, Music, Reading/Literacy, Special Ed

Yale University
(New Haven, CT)
Curriculum/Instruction, English/Language Arts, Foreign Languages, History/Social Studies, Math, Science