Teaching Programs in Colorado
It is impossible to overstate the importance of high quality education in Colorado. The children going through Colorado schools today are the state's future doctors, lawyers, politicians, firefighters, and parents. As a result of this discovery, the state of Colorado has made education one of its largest priorities in coming years.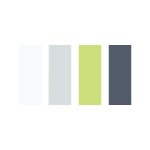 Teaching standards and benchmarks are changing throughout the state, leading the industry at large to wonder how it can prepare future teachers for the classroom experience. Teacher education is such a priority in Colorado that teaching professionals recently hosted an event that focused on teacher recruitment and preparation. Contact teacher training programs in Colorado to learn more about becoming a teacher and shaping the educational future of this state.
How Can I Get a Teaching Degree in Colorado?
One of the first decisions you have to make as an aspiring education student is what you want to teach and who you want to teach it to. If you want to teach elementary school students, you'll likely need to develop proficiency in all of the core educational subjects. If you are interested in teaching older students, you may spend most of your educational time focusing on one subject area and figuring out how to teach it to adolescents. You may get started in this field with a Bachelor's degree in education or a non-related Bachelor's degree with a Master's degree in education.
Looking at the curriculum for different programs can help you decide which type of teaching is right for you. Elementary education students in Colorado may enroll in classes like Mathematics for Elementary Education, Child Development and Motivation, Foundations of Literacy Instruction, Curriculum Development, and Effective Classroom Management in the Elementary School. You may find that secondary education programs include more subject area courses and fewer educational theory courses.
Making professional connections as a student can help you learn about financial aid opportunities.
Outlook for Educators in Colorado
Colorado is in the midst of a teacher shortage, which is part of the reason that the job outlook is very positive in most teaching specialties. Per O*Net, elementary teaching jobs may see a 20% jump by 2022. At 13%, the expected growth rate for secondary school teachers is more than two times higher than the national average (O*Net, 2012).
The job openings and shortages you experience depend on which part of Colorado you live in. Getting involved with the Colorado Education Association can put you in a great position to get a feel for the local education community while you are still a student.
2016 Teaching Salaries in Colorado
Elementary: $51,360 per year
Secondary: $53,640 per year
Post-Secondary: $66,610 per year
Statistics from the Bureau of Labor Statistics, 2016
Teacher Training Programs in Colorado
University of Colorado: University of Colorado online programs allow teachers to pursue continuing education opportunities. Through the University of Colorado-Denver online school, students can take many general education courses via distance learning.
Western State Colorado University: This university's online teacher licensure program lets you work in the classroom for 24 hours per week while completing other coursework online.
Grand Canyon University Online: Several Grand Canyon University degrees may help you become a licensed teacher. Some options available through Grand Canyon University Online include degrees in elementary, early, ESL, and gifted education.
{{ school.SchoolName }}
See more programs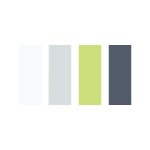 Additional Education Degree Schools in Colorado
Adams State College
(Alamosa, CO)
TEAC accredited

Administration, Curriculum/Instruction, ESL/TESOL, Reading/Literacy, Special Ed

Colorado Christian University
(Lakewood, CO)
Curriculum/Instruction, School Counseling/Psychology, Special Ed

Colorado College
(Colorado Springs, CO)
Colorado Mesa University - Online
(Grand Junction, CO)
NCATE accredited

Administration, English/Language Arts, ESL/TESOL

Metropolitan State University of Denver
(Denver, CO)
NCATE accredited

Special Ed

MHM Educational Services, LLC
(Denver, CO)
Special Ed

Naropa University
(Boulder, CO)
University of Colorado at Boulder
(Boulder, CO)
NCATE accredited

Curriculum/Instruction, English/Language Arts, History/Social Studies, Math, Reading/Literacy, Science

University of Colorado at Colorado Springs
(Colorado Springs, CO)
NCATE accredited

Administration, Curriculum/Instruction, ESL/TESOL, Reading/Literacy, Science

University of Colorado-Denver
(Denver, CO)
NCATE accredited

Administration, Adult/Higher Ed, Curriculum/Instruction, English/Language Arts, ESL/TESOL, History/Social Studies, Instructional Technology, Math, Reading/Literacy, School Counseling/Psychology, Science, Special Ed

University of Denver
(Denver, CO)
TEAC accredited

Administration, Adult/Higher Ed, Art, Curriculum/Instruction, English/Language Arts, Foreign Languages, Gifted & Talented, History/Social Studies, Math, Music, Reading/Literacy, Science

University of Northern Colorado
(Greeley, CO)
NCATE accredited

Curriculum/Instruction, English/Language Arts, ESL/TESOL, Gifted & Talented, Math, Reading/Literacy, School Counseling/Psychology, Special Ed

University of Phoenix
(Aurora, CO / Colorado Springs, CO / Fort Collins, CO / Lone Tree, CO / Pueblo, CO / Westminister, CO)
Administration, Adult/Higher Ed, Art, Curriculum/Instruction, English/Language Arts, Math, Reading/Literacy, Special Ed

Western State College of Colorado
(Gunnison, CO)
TEAC accredited

Administration, Reading/Literacy