Scholarships for Students with Disabilities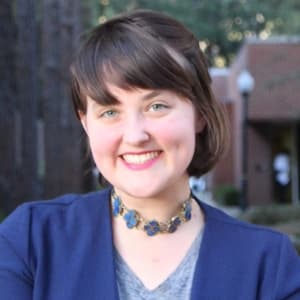 Featuring expert advice from Laken Brooks
As a student with a disability, you face many challenges in achieving academic success, especially in higher education. Pursuing postsecondary education can be fraught with adversity—but financial burden doesn't have to be part of it. We have compiled an extensive list of scholarships that provide funding relief for students with all types of disabilities.
We also talked to Laken Brooks, an education writer and student with disabilities who is studying at the Ph.D. level, who offers advice on how to think about financing your education and accessing disability resources in college.
<!- mfunc feat_school ->
Featured Programs:
Sponsored School(s)
<!- /mfunc feat_school ->
We have general scholarships for any student with a disability. Looking for something more specific? Jump to your section:
Expert Q&A with Laken Brooks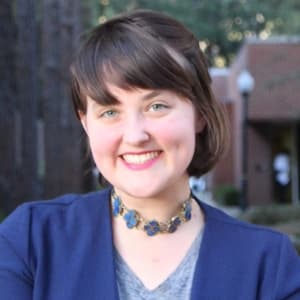 Laken Brooks has a Master's degree in English with a focus on disability and multimodal book design. She is a current Ph.D. student at the University of Florida, where she teaches English and collaborates with the Disability Resource Center, OUTGrad program for LGBTQ+ students, and the Center for Teaching Excellence. Her graduate research focuses primarily on accessibility and how to use various technologies and adaptations to make classrooms dynamic for people of various mental and physical abilities. Laken is a freelance writer passionate about education, and she has bylines in Inside Higher Ed, Lambda Literary, CNN, and Good Housekeeping.
What kinds of financial resources are there for students with disabilities who want to go to college?
As a disabled student myself, I didn't know where to turn to find financial aid. I searched mostly for scholarships from national organizations specifically for people with disabilities. These scholarships can be incredibly beneficial, and I recommend that any student apply. However, students should also not feel limited to applying exclusively to those opportunities. The disability community is not a monolith, and students with disabilities may also consider finding financial aid related to their personal and academic interests. For example, students with disabilities may find success when applying to any number of scholarships: women in tech, underrepresented voices in the business industry, etc.
What are some of the financial challenges unique to disabled students?
Being disabled in college can be expensive because students may need to consider taking fewer classes a semester, which might extend their overall time in college. Students in this position might consider talking with their advisors or their admissions counselors to consider living off-campus, doing a hybrid model of learning, or being part-time—all options that may help students bring down the ultimate cost of their education.
Some students may need to pay for a single dorm room, which often is more expensive than living with roommates. Their college housing office may have emergency funds set aside for this specific purpose that can help bring down the extra cost of dorm life. Disabled students with food allergies or sensitivities are sometimes forced to pay for an on-campus dining plan that they don't feel comfortable using, which makes their grocery shopping and overall cost of living more expensive. While not all schools are receptive to waiving these student fees, students with disabilities should consider asking if they can opt-out of those services, especially if those services are inaccessible to them.
One avenue for help can be in their college's Office of Diversity and Inclusion or Disability Resource Center. Some colleges set aside funding to help students with disabilities pay for accommodation letters, food, or other necessities.
Students with difficulty traveling to professional development opportunities like student conferences may be surprised to know that they can often save money and energy by asking to present remotely.
What advice might you give to a student with disabilities who was concerned about paying for college?
I think some instructors and admissions counselors, unfortunately, may place students with disabilities into a single box. For example, when students ask for scholarship advice or clubs to join, some of their mentors may only recommend opportunities directly about disability. These opportunities are great and important—but students concerned about paying for college should recognize that their financial aid opportunities are just as multi-faceted as they are.
I recommend that students make a list of the following topics: What am I good at, professionally? What am I good at, personally or recreationally? What do I want to accomplish? What challenges do I need help overcoming? When students have answers to these questions, they can pursue local, state, regional, or national scholarships that fit those qualifications, abilities, and passions. Each of these questions can point students toward different financial aid opportunities or emergency funding.
Additionally, students who are trying to make the difficult decision about which college to choose should research which scholarships or grants their department and university might offer. Sometimes, these financial aid opportunities are not widely advertised to new students—like a research grant that helped me travel to Iceland—but can be life-changing for students.
Are there some colleges that support students with specific types of disabilities more than others?
Yes. In my experience, larger universities or colleges with strong wellness programs may have better-resourced student health centers and money allocated to a disability resource center on campus. However, the size of the college doesn't always indicate its overall accessibility.
In general, public awareness is on the rise about student mental health issues like depression and anxiety. I notice that many colleges and universities have at least some programming, from group therapy sessions to midterm self-care events, to combat these mental health issues. However, mental health stigma still exists and makes it difficult for students to address the root causes of their disorder.