Physical Education Degrees in Pennsylvania
For children to reach their full potential, they need education in academic subjects, social skills, emotional health, and physical well-being. Children who stay physically healthy via exercise and good food choices have more energy, focus more easily in the classroom, and are less likely to have long-term health problems as adults.
Good habits start in childhood, so earning a physical education degree empowers you to make a positive and long-lasting difference in children's lives.
Role of Educators with a Physical Education Degree in Pennsylvania
While comparing physical education teacher degrees in Pennsylvania, you may start to see how important physical education teachers are to school districts.
Find out what it takes to start a career in physical education by contacting Pennsylvania teaching schools now.
The role of physical education teachers has changed a lot over the years. Although gym was once seen as recreational time that was secondary in importance to academic subjects, research now shows that physical education strengthens academic performance and leads to healthier, happier children.
Consider joining the Pennsylvania State Association for Health, Physical Education, Recreation, and Dance to become part of the movement to make Pennsylvania healthier. Members can get legislative updates, attend an annual convention, and network with experienced teaching professionals.
Are you ready to learn how to become a PE teacher in PA? Don't wait any longer. Compare school options below and contact those that catch your eye.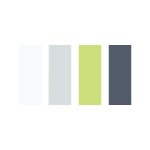 Getting Your Physical Education Degree in Pennsylvania
There's a lot that goes into a successful teaching career, and an accredited teacher education program can help you develop the competencies and knowledge needed to thrive in Pennsylvania classrooms.
In Pennsylvania, physical education programs are built around a core set of principles. These principles outline what teachers must be able to do by the time they start working independently. By the time you complete your teacher education, you should know how to plan and execute developmentally appropriate fitness activities, utilize a wide range of instructional strategies, assess psychomotor and fitness-related student performance, properly utilize technology in physical education, and create inclusive learning environments that keep all children engaged.
How do you gain the skills? For most students, the answer is a Bachelor's degree. A Bachelor's degree in physical education prepares you for initial certification as a teacher and provides a solid foundation of general education.
You are required to earn at least 120 credits over a period of four to five years. Rather than concentrating your student experience at the end of your degree, it's likely that your school will send you to local elementary, middle, and high schools multiple times throughout your education. This enables you to grow steadily as a teacher, use feedback to make improvements, and utilize new theories and ideas.
Many of the courses offered at Pennsylvania schools are specifically intended for physical education teaching students.
Course Options for Phys Ed in Pennsylvania
Physical Conditioning
Foundations of Health Science
Anatomy and Physiology
Teaching Communities of Diverse Learners
Mechanical Kinesiology
Exercise Physiology
PE Teaching and Assessing Strategies
Movement for Elementary Grades
Movement for Secondary Grades
Methodology in Health Education
Assessment in School Health
Teaching Games for Understanding
Organization and Administration of PE
Motor Learning and Development
In addition to the classroom assignments you get as an undergraduate student, you can look forward to spending your last semester working as a student teacher. Each school handles this slightly differently.
At some, you may spend all of your time in one school, getting tons of experience with a certain age range. At others, you may complete equal rotations at multiple schools to get a more well-rounded body of experience. No matter what your school does, you should leave your institution feeling ready to make a difference in local Oregon schools.
Don't be afraid to make connections with teachers and administrators while working as a student teacher. These connections can emphasize the importance of physical education teaching to you and help you get information on job openings.
Working with a Physical Education Degree in Pennsylvania
The final step in this process is applying for a license. Physical education teacher degrees should cover all of the topics tested in your licensing exams. The Pennsylvania Department of Education verifies your training hours and requires a passing score on the Praxis II Physical Education Content Knowledge test.
Overall, the field of education is stable in Pennsylvania. By the year 2024, job openings for elementary school teachers may increase 1% (O*Net, 2016). At the same time, demand for secondary school teachers may swell 2% (O*Net, 2016).
Salaries vary between districts, but you may find that your income potential increases as you gain experience in this field. On average, elementary school teachers earn $61,730 per year (Bureau of Labor Statistics, 2016). The Bureau of Labor Statistics reports an average income of $64,380 per year for secondary school teachers (2016).
Make your dreams come true while improving the field of education in your community.
Find out more about physical education degrees now by reaching out to Pennsylvania colleges and universities below.