Physical Education Degrees in New York
Although technology has revolutionized education in many ways, it has also made some aspects of education more difficult. As children learn more and get more social interaction through social media and various programs, the battle to keep kids physically active and healthy has become more difficult.
Now, it is more important than ever for New York students to have access to effective, fun sports and fitness activities at school. That is why physical education teachers are a core component of any effective school system.
Role of Educators with a Physical Education Degree in New York
Are you ready to change your community and the world by becoming a teacher? Use the list of schools below to contact education programs near you and find out how to become a PE teacher in NY.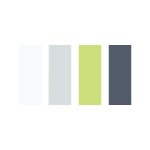 As you consider different options for your teaching education, you may want to learn more about the physical education community of New York, how it supports its teachers, and how it defines the role of the physical education teacher in New York schools. The New York State Association for Health, Physical Education, Recreation, and Dance is a professional organization that serves teachers in all physical education specialties. They advocate for the inclusion of physical education in New York schools, advocate for the rights of physical education teachers, provide curricular resources and ideas, and host regular training and networking activities for members.
Teaching is an excellent way to get back to your community, invest your time in a meaningful career, and improve the future of New York.
Keep reading to learn more about physical education degrees.
Getting Your Physical Education Degree in New York
To become a teacher, you have to go through several specific steps as outlined by the New York State Education Department. First, you have to complete your post secondary education at an accredited, approved institution. Many New York colleges and universities, both public and private, have accredited physical education programs.
The most common option is a Bachelor's degree in physical education. To earn a Bachelor's degree in this field, you must complete at least 120 credits. Some schools allow you to complete your degree on a part-time basis, but others require students to commit to a full-time program. On a full-time basis, you may complete a Bachelor's program in about four years.
Clearly, theory is an important part of teaching. To be an effective teacher, you have to understand how kids develop, what their needs are at each grade level, how they learn best, and which teaching techniques work for different types of learners. This part of your training is covered in your conventional lecture courses.
Some of the courses you may take as an education major can be found below.
Courses to Take for a Physical Education Degree
Fundamental Motor Skills
Sport Skill Analysis
Principles and Foundations of Physical Education
Exercise, Energy Balance, and Weight Control
Teaching and Assessment of Individual/Team Activities
Physical Fitness and Training Programs
Team Sports
Assessment and Physical Education Standards
Psychology of Sport
Physiology of Muscular Activity
Analysis of Human Movement
The other part of your teacher training is field experience. No matter how well you understand theory, you must be able to apply it in educational settings to be a great teacher. That's why many New York schools require students to complete field experience as early as their first semester.
By observing experienced teachers, contributing to lessons, and interacting with students as a teacher, you can quickly acclimate to your teaching role and figure out if it's the right career path for you. Although you may get multiple field experiences during your education, you still have to bring it all together by doing a semester of student teaching.
Depending on where you complete your education and how your district is set up, you may have specific grade levels to work with as a student teacher or you may complete rotations at multiple schools during your semester.
However your school does it, be aware that the connections and impressions you make at this point in your career can impact your future teaching positions and offers. It is crucial to make a strong first impression, exceed the expectations of your supervising teachers and administrators, and use their feedback to become a better teacher.
Your education should prepare you for New York's licensing requirements. The New York State Education Department goes through a rigorous licensing process to ensure that all teachers can be trusted to meet their standards. Before you get your license, you must submit fingerprints, go through a background check, and pass the Praxis II Physical Education Content and Knowledge Exam.
Once you've demonstrated that you meet their licensing expectations, you may become a licensed teacher and get started in a New York school.
Working with a Physical Education Degree in New York
Earning a degree in physical education is a huge accomplishment, and you should be excited to use it in your career. New York has hundreds of school districts, each of which has its own culture and standards while still following statewide standards.
Depending on the grade you decide to teach, you may execute state learning standards in different ways. The New York State Education Department provides teachers with a thorough breakdown of expectations by grade level.
Across the board, average teaching salaries in New York tend to be significantly higher than national averages. According to the Bureau of Labor Statistics, New York elementary school teachers earn an average of $72,930 per year and secondary school teachers earn an average of $79,720 per year (2016). The job outlook is stable in this field. From 2014 through 2024,O*Net anticipates a 3% increase in job openings for elementary school teachers and secondary school teachers in New York (2016).
Every child deserves a well-rounded, effective education. When you advance your education with a teaching degree, you may help students learn to love sports, fitness, and healthy living.
Discover how to become a physical education teacher now by getting in touch with New York schools below.