Physical Education Degrees in Massachusetts
The field of physical education has changed substantially in the last decade. Far from requisite games of dodgeball and daily laps around the track, this field is now directly responsible for the physical health and fitness habits of students across the United States. Gym teachers create lesson plans and assessments based on students' developmental needs and individual progress.
The role of physical activity in academic performance and emotional intelligence is clear. All Massachusetts students deserve access to evidence-based, high-quality physical education at every grade level.
Role of Educators with a Physical Education Degree in Massachusetts
If you are passionate about physical fitness and health, you could thrive with one of the available PE teacher degrees. Mass. schools are listed below—contact them to find out how you can become a gym teacher.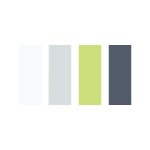 As physical education has become a higher priority in Massachusetts, educators from all over this field have come together to ensure that Massachusetts students have the opportunity to build good fitness habits. The Massachusetts Association for Health, Physical Education, Recreation, and Dance is a branch of a national organization with groups all over the country.
As an aspiring or new physical education teacher, you can learn more about your chosen field of study and make Massachusetts healthier. This group provides job listings in physical education, hosts a leadership conference for members, and advocates for quality physical education standards across the state.
Education is a significant part of Massachusetts' strength. By contacting physical education programs below, you can find out how you can lead evidence-based physical education classes in Massachusetts schools.
Getting Your Physical Education Degree in Massachusetts
In Massachusetts, there are two levels of physical education licensure. You can choose to pursue one type of license or both. Keep in mind that pursuing two physical education licenses at the same time may add approximately one year to your Bachelor's degree program.
If you want to teach elementary school students, look into the license that allows you to teach preschool through eighth grade. The secondary license qualifies you to teach fifth grade through twelfth grade.
A Bachelor's degree program is the most common and popular option for aspiring gym teachers. Over a period of approximately four years, you can plan on earning between 120 and 130 credits. You work through a curriculum of courses that touch on physical education, general education theory, and childhood development.
In your physical education curriculum, you may encounter classes like:
Exercise Physiology
Strategies in Physical Education
Personal and Community Health
Motor Development and Learning
Applied Kinesiology
Evaluation and Assessment in Physical Education
Skill Analysis and Development
Elementary Physical Education Methods
Secondary Physical Education Methods
Adapted Physical Education
Psychology of Sports
The other component of your degree is hands-on experience. From observing experienced teachers to completely running classes on your own, you get hundreds of hours in the classroom. Most of your hours may come from field experience courses that run for a few hours per week, with the exception of student teaching. Student teaching is a full-time commitment that lasts a full semester. Some students use this experience to find a teaching position before graduation, so the work you do as a student teacher is extremely valuable to your career.
Once you have your physical education degree, you have to get a teaching license before you can start working with students. Licensure is regulated by the Massachusetts Office of Educator Licensure. The tests required during this process are the Massachusetts Tests of Educator Licensure. If you choose preschool through eighth grade or fifth grade through twelfth grade, you only need to take one test. If you opt to become licensed in both areas, you'll need to pass both.
The more you learn about this area of study, the more you'll see what you can accomplish as a physical education teacher. By talking to other teachers, you may discover how students do better in class after working off extra energy in gym class.
As students succeed under your guidance, you'll feel empowered by how physical education can boost students' self-esteem.
Working with a Physical Education Degree in Massachusetts
As you get close to graduating, you may begin to look at job openings in Massachusetts school districts. Applying early and often can help you find a teaching job that is well-suited to your experience and career goals. You may need to choose between elementary, middle, and high school teaching. This is where having dual licensure is extremely helpful. Being able to teach in a variety of settings may give you more job options to consider, allowing you more control over your career path, salary, and benefits.
The grade level you decide to work with can influence your job outlook and salary potential. In Massachusetts, the average salary for an elementary school teacher is $71,390 per year (Bureau of Labor Statistics, 2016). Job openings for elementary teachers are expected to increase 11% through the year 2022 (O*Net, 2016). At the secondary school level, teachers earn an average of $72,280 annually (BLS, 2016). A 4% increase in job openings is expected by 2022 (O*Net, 2016).
Committing to a career in this field allows you to contribute to the future of Massachusetts education and the overall health of this state. Find out more about how to become a PE teacher by requesting information from the Massachusetts schools listed below.
{{ school.SchoolName }}
See more programs