Physical Education Degrees in Florida
The benefits of physical education extend well beyond physical health and into academic performance, mental health, and emotional regulation. Students who are required to participate in gym classes get to work with peers toward a common goal, build their individual skills, and find ways to stay fit for the rest of their lives.
To contribute to this growing movement, you may consider becoming a physical education teacher in Florida. With training, teaching experience, and a license, you can teach gym at all grade levels.
Role of Educators with a Physical Education Degree in Florida
Gym teachers play different roles at each grade level. Regardless of the grades you teach, working in this specialty allows you to positively impact the lives of Florida students. Learn more by contacting physical education colleges in Florida.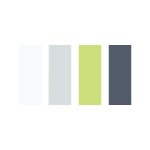 Physical education and health teachers in Florida must follow specific guidelines laid out by the Florida Department of Education. Currently, this agency requires elementary students to complete at least 150 minutes of gym per week. This includes students in kindergarten through fifth grade. Once students progress to middle school, one semester of physical education is required per year.
High school students need to earn at least one credit in physical education by graduation. Teachers can help students exceed their minimum weekly activity requirements. By teaching them to look forward to exercise rather than dread it, you can encourage students to make physical education courses part of their year-round routine.
You can use a teaching degree to accomplish great things in Florida. To learn more about physical education degrees, Florida standards, and schooling options, contact schools on the list below.
Getting Your Physical Education Degree in Florida
As you learn how to become a PE teacher in Florida, you'll have the chance to compare a variety of schools and find one that suits you. The most straightforward way to become a gym teacher is to attend an undergraduate program at a school approved by the Florida Department of Education. Over a period of four years, you can earn 120 or more credits in general courses, teaching classes, and exercise science classes.
Some of the courses commonly required in a Physical Education teaching degree program may include:
Exercise Science and Sport Studies
Biokinetics and Conditioning
Functional Anatomy and Physiology
Health Science
Prevention and Care of Sports Injuries
Applied Kinesiology
Lifetime Sports
Exercise Leadership
Human Development and Motor Learning
Elementary Physical Education Curriculum
Physical Education and Fitness for Special Populations
Physiology of Exercise
Field experience requirements differ slightly from school to school, but you should plan on gaining experience at all grade levels by the time you graduate. As a new student, you may complete a field experience course in your first semester. This requirement allows students to change their area of study if physical education is not a good fit.
You should take on progressively more responsibility as you learn more each semester. To pull all of your knowledge together, you work as a student teacher for your final semester. This 40+ hour per week commitment shows you exactly what it takes to be a full-time teacher and allows you to learn the ropes from an experienced supervising teacher.
By the time you complete your degree, you should have many ideas for running your own physical education program. You may focus on helping sedentary students develop daily fitness habits, giving students the chance to become skilled athletes, or teaching students how to work together regardless of social cliques. Teachers work together to create well-run school systems, so your work benefits the entire field of education.
With a Bachelor's degree in physical education, you can apply for licensure through the Florida Department of Education. All aspiring gym teachers must pass a 120-question computer-based test on physical education standards.
A comprehensive teacher training program is essential to your success as a teacher. Get in touch with local schools below to prepare for your new career choice.
Working with a Physical Education Degree in Florida
The demand for teachers is growing quickly in Florida, which may make this an excellent time to become a teacher. According to the Bureau of Labor Statistics, elementary school teachers in Florida earn an average income of $47,630 per year (2016). An average salary of $50,550 per year is reported for secondary school teachers (BLS, 2016).
From 2012 through 2022, O*Net expects job openings for Florida elementary school teachers to swell 22% (2016). The expected job growth rate for secondary school teachers is 12% (O*Net, 2016).
Starting a new career means learning an entirely new industry and set of standards. You can shorten the learning curve and build a comprehensive professional network by joining groups like SHAPE Florida. SHAPE stands for Society of Health and Physical Educators. This group hosts an annual convention and supports movement competency, lifetime fitness habits, and responsible values.
This is the time to invest in your future and prepare for a rewarding career. Learn more about earning a degree in physical education by contacting schools below.
{{ school.SchoolName }}
See more programs