Physical Education Degrees in California
The success of California schools depends on the specialization of teaching roles. Schools are moving away from expecting one teacher to teach all relevant subjects to their students, and instead moving toward specialists in each subject area teaching a greater number of students throughout the day.
As a physical education teacher, you can take advantage of good weather, help kids develop healthy habits, and ensure that they have the mental focus they need for their academic subjects.
Role of Educators with a Physical Education Degree in California
A growing body of research shows how important physical education is for students of all ages.
Contribute to growth in this field by learning how to become a PE teacher in California.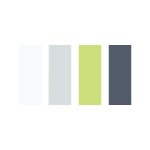 Education professionals and legislators in California recognize the need for dedicated physical activity time during the school day. While recess is important, it is also crucial for students to have structured gym time. The California Department of Education notes that physical education is an instructional priority in California. They expect an effective physical education program to promote an active lifestyle, improve overall health, strengthen motor skill development, and enhance cognitive function.
This program also has important social benefits. Regular participation in physical education can help students learn how to socialize, work on a team, cooperate, and take responsibility.
The key to becoming a teacher is choosing the right school. There are plenty of options in California, so check out the list of schools below and contact nearby programs to learn more.
Getting Your Physical Education Degree in California
Becoming a licensed teacher is a fairly long process, but you can streamline it by preparing ahead of time and making sure you meet the necessary qualifications every step of the way.
First, you must choose an accredited teaching program that prepares students for licensure in the state of California. Since you want to teach physical education, your education must have two components.
First, you have to understand education in general. Courses in this category show you how students learn, explore childhood development, and reflect on the role of teachers in children's academic lives. Second, you must have a thorough grasp of your subject area. That involves taking physical education teaching courses, learning about the function of the human body, and mastering various physical activities.
Earning a Bachelor's degree in physical education involves earning 120 credits over a period of eight semesters. This includes a full 12-credit semester of student teaching at the end of your degree.
Some of the courses you may take as a teaching student include:
The Teaching Experience
Adolescent and Child Development
Diversity in Schools
English Learners in Schools
Fieldwork in Elementary and Secondary Schools
Anatomy and Physiology
Physical Education Teaching Methods
Physical Education Skills in Elementary Schools
Physical Education Skills in Secondary Schools
It's important to become familiar with your school's learning goals before you select a program. These learning goals show you what you should accomplish by the time you graduate and what skills you should possess.
For example, you must be able to implement effective teaching techniques, use technology in your teaching role, create an inclusive educational setting, follow strict ethical standards, and continuously improve your teaching abilities.
As you work your way through your curriculum, you should come to understand how physical education contributes to education as a whole. In and of itself, physical education fills an important role. It helps children release energy after sitting at their desk, provides another avenue of success for students who struggle in traditional classrooms, and lays the foundation for a long and healthy life. However, it is also important to other subject areas.
Kids who consistently get enough time to engage in active play each day tend to focus better and accomplish more in the classroom.
The next part of becoming a teacher goes through the California Commission on Teacher Credentialing. After submitting your application and providing proof of your coursework, you must pass the physical education licensing exam to earn the Single Subject Teaching Credential in Physical Education.
Physical health is something that can make every aspect of someone's life better. Help California students start off on the right foot by contacting physical education degrees California programs.
Working with a Physical Education Degree in California
California is a very large state, so you may work in many different districts throughout your career. Depending on the needs of your school and district, you may work with the same set of students every day or work with classes at various grade levels and locations.
Across California, the average salary for an elementary school teacher is currently $72,360 per year (Bureau of Labor Statistics, 2016). Secondary school teachers report an average income of $74,770 per year (BLS, 2016). Job growth is fairly stable in California. Through 2022, O*Net anticipates a 13% increase in elementary school teaching jobs and a 7% increase in secondary school teaching jobs (2016).
As a student, you may want to start preparing for your career by getting involved in relevant organizations. Doing so can help you learn from other teachers and find out about job opportunities. The largest physical education organization in California is the California Association for Health, Physical Education, Recreation and Dance.
With a degree in physical education, you have the freedom to teach students at all grade levels.
If you are ready to get involved in one of the most meaningful career paths in California, use the list of schools below to contact local schools about earning a physical education degree.