Master's in Education

: Beginner's Guide to Finding a Program
The following experts contributed to our page: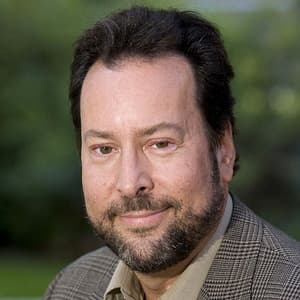 Greg Feistman, Online Master's Graduate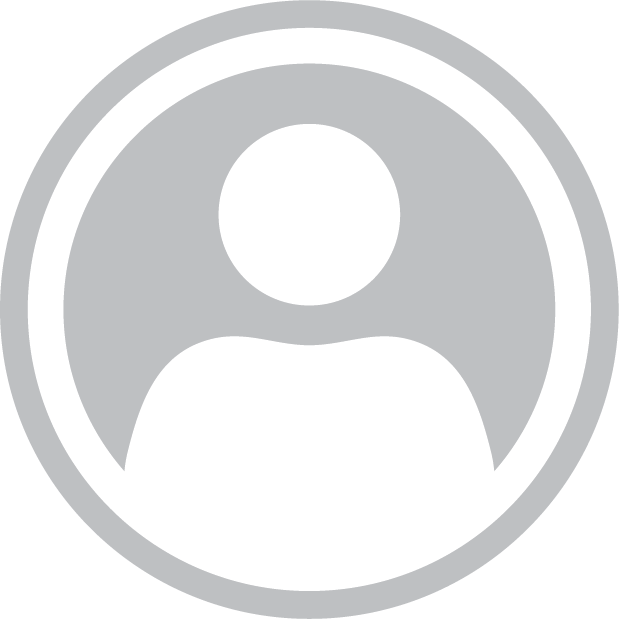 Kim Miles, Online Master's Graduate
In addition to guiding and shaping young minds, teachers are also lifelong learners themselves. Professional certifications and conferences are among the many ways that teachers enhance their skills and knowledge, but the ultimate way to gain expertise in your field—and a significant pay raise—is by earning a master's degree in education.
More teachers and other education professionals are earning a master's in education degree—many online. Having a master's can lead to a higher salary, better job prospects, and new career opportunities.
Read on to learn about the types of master's in education, the careers this degree can lead to, and how to get one.
<!- mfunc feat_school ->
Featured Programs:
Sponsored School(s)
<!- /mfunc feat_school ->
Why Should I Get a Master's in Education?
If you don't need a master's degree to begin teaching in most public K–12 schools, you may be wondering, "What is the benefit of a master's in education?" There are several significant reasons why a master's degree in education may be worth your while.
Your state requires a master's in education for licensure: Some states may require a master's to earn an advanced license, so check your state's requirements. Similarly, you may need to get a master's degree to renew or advance your teaching certificate. If you wish to teach at the postsecondary level, for example, you need at least a master's degree and often a doctorate.
You want to specialize in a particular area of teaching: A master's in education allows you to narrow your focus to something you're truly passionate about. You might take courses that focus on pedagogy for your current classroom or allow you to change grade level or subject area. You can also choose a degree that focuses on a specific student population, such as special education
You hope to move into an administration or leadership position: Often, a master's degree in education is required for many positions of leadership within your school or campus. Becoming a principal or vice-principal, superintendent, dean, provost, or many other high-level roles typically requires that you obtain a master's degree at minimum; some roles may even require a doctorate.
You want to keep up with your peers: Another excellent reason to pursue a master's in education: it puts you on the same level with a higher percentage of your peers. According to CareerOneStop, 47% of elementary and middle school teachers have master's degrees, compared to 44% with just a bachelor's degree. For high school teachers, the same percentage holds a master's degree, compared to only 35% working with just a bachelor's degree.
You want to improve your skills with the latest theories and methods: For many teachers, a master's in education helps ensure they're teaching their students using the absolute best and most advanced tools possible. Going back for an advanced degree provides access to the latest educational research, teaching methods, and learning theories that in turn helps you enhance your own skills and become a more effective teacher. Plus, master's degrees can increase esteem in the eyes of both parents and administration.
Do Teachers Get Paid More With a Master's Degree?
Perhaps one of the biggest reasons teachers choose to obtain a master's in education is for its higher earning potential.
In public schools, most teachers are paid on a step and lane salary schedule. Teachers' steps are based on years of teaching, sometimes going up each year, sometimes after several years, while "lanes" are based on their levels of education.
If you begin teaching fresh out of undergraduate school, the average age to reach the highest step is 55. The speed of changing lanes depends entirely on how quickly you earn additional education, including a master's degree in education and professional development hours.
Additionally, becoming an expert in your field almost always places you in a higher income bracket right off the bat, making a teacher salary with a master's degree an immediate pay raise over peers without the advanced degree.
According to the 2019-2020 Denver Public Schools salary schedule, for example, a first-year teacher with a bachelor's made $45,800, while a first-year teacher with a master's in education made $50,343. A fifth-year teacher with a bachelor's earned $51,563, while a fifth-year with a master's earned $57,044. While it is not universally true that a fifth-year teacher with a bachelor's degree would earn an amount so similar to a first-year with a master's degree, districts often pay pays teachers with master's degrees at higher rates.
The National Education Association (NEA) also supports this claim. It reports that for the 2017-2018 school year, the nationwide average teacher pay for those with a bachelor's degree ranged from $39,249 to $57,827, while those with master's degrees earned $42,927 to $66,919. Assuming the median difference of $6,385 per year, that could add up to an additional $127,700 over 20 years of teaching.
Types of Education Master's Degrees
You may be surprised to learn that a master's in education isn't one-size-fits-all. There are many types of master's in education for you to choose from, depending on who you teach, whether you wish to specialize in a subject, or if an administrator role interests you.
Some are geared toward classroom educators and others for those pursuing leadership roles. Any of these degrees may also lead to a career in a college's department of education—while full professorships typically require doctorates, adjunct professors or community college instructors may only need master's degrees.
So, what are the different master's degrees in education? And what is the best master's degree to get in education?The answer is entirely dependent on your future goals as an educator or administrator.
Let's go through a few of the most prevalent options:
Master of Education (M.Ed.)
Master of Science in Education (M.S.Ed) or Master of Arts in Education (M.A.Ed.)
Master of Arts in Teaching (M.A.T.)
Master's in Teaching (M.I.T.)
Master's Degrees in Specific Subjects
Master's Degrees in Specific Subjects
Master of Education (M.Ed.)
Master of Education (M.Ed.) programs tend to focus on theory over practice. While these degrees can be pursued by people who want to remain in the classroom, they're typically obtained by those who wish to advance beyond it.
The M.Ed. usually requires you to already have a teaching certificate as a prerequisite. It furthers your education by preparing you for a career in administration, curriculum design, instructional technology, and other education-related fields outside of the classroom experience.
This master's degree in education will often include a specialization in whichever field you're hoping to enter, which means the coursework will vary based on what the end goal of the program is (for example, an M.Ed. in administration leadership will differ from a curriculum design specialty). However, you can generally expect this program to take around 30 credit hours to complete.
Master of Science in Education (M.S.Ed) or Master of Arts in Education (M.A.Ed.)
In addition to preparing teachers for leadership positions outside the classroom, like the M.Ed., the Master of Science and Master of Arts in Education also focuses on practical application inside the classroom.
Often, teachers will earn either an M.S.Ed. or M.A.Ed. within a specific subject area, like English or math. The benefit of these master's in education degrees provides deeper development of your skills and knowledge within the classroom, which is particularly critical if you're a single-subject educator. You usually must already have a teaching license in your state in addition to a bachelor's degree to qualify for entry into either of these programs.
Master of Arts in Teaching (M.A.T.)
The Master of Arts in Teaching (M.A.T.) degree differs from the two master's degrees in education above in that some programs do offer paths toward initial teaching certification as part of your curriculum. That makes it an excellent choice for both current educators looking to specialize in their content area, as well as potential teachers with a bachelor's degree in a different field who are looking to switch to a career in the classroom.
The M.A.T. degree focuses on the daily needs and expectations of classroom life. M.A.T. students are those who want to begin or continue teaching, but generally do not have dreams of becoming administrators. However, this does not mean they cannot become administrators in the future. Someone pursuing this type of master's in education is likely looking to deepen their skill set in a specific content area and for a particular age group, as this program almost always includes a primary focus within a given grade level (elementary vs. middle school education, for example) as well as a secondary focus within an academic subject area (such as art or biology).
Master's in Teaching (M.I.T.)
The Master's in Teaching (M.I.T.) degree may be the most widely accessible master's degree in education. That's because it's specifically designed for students without any prior schooling or experience in the education field.
As long as you have a bachelor's degree, even if in a different area, the M.I.T. can help you transition into teaching to earn your state certification. You'll be able to learn the basics that a bachelor's in education usually teaches you, including teaching theories, lesson planning, and specific instruction tools and skills. Like a bachelor's in education, you may also be required to complete student teaching or a similar practical internship. Because you're essentially starting from scratch, however, your program may be longer than other master's in education programs—up to 60 credit hours.
Master's Degrees in Specific Subjects
Some schools offer degrees specifically for people who want to focus on enhancing their knowledge and teaching skills in one topic, rather than on teaching in general. These degrees can include any subject, from special education to electives; examples would be a Master of Arts in English or Master of Science in Mathematics. These programs also function as stepping stones to even more advanced doctorate degrees, setting you up for myriad possibilities in your academic future.
There are also other, less common educational master's degree titles. The type of master's degree you pursue should be based on your personal goals rather than the exact name of the degree. When looking at schools, see which master's program best fits what and how you want to learn.
Master's Degrees for Administrators
If you're wondering which master's degrees are most in-demand for educators, it's almost always those that are designed for moving into positions of leadership. Like master's degrees for teachers, master's degrees for administrators have a few different names but the same goal: to prepare you for leadership roles in education.
Two of the most common types are:
Master of Education Administration: This degree is often pursued by people who want to become administrators, like principals or superintendents.
Master of Educational Leadership: Educational leadership programs can prepare you for administration positions, but they are also often geared towards those who want to become department heads or mentors to new teachers.
What to Expect from a Master's in Education Program
Entrance Requirements for Education Master's Degree Programs
Before beginning a program, many prospective graduate students wonder, "Is a master's in education difficult?" You may be surprised to learn that your coursework will likely be much shorter than your bachelor's degree curriculum and may even come more easily to you now that you already have the foundational knowledge. Especially if you've already been teaching in the field before enrolling, you'll likely enjoy the rigor that this more extensive educational deep-dive provides.
Before you begin your master's degree in education, you'll want to make sure you've hit all the prerequisites for your program of choice. Requirements vary depending on the program and the school, but to be accepted into a master's in education, you will generally need the following:
A bachelor's degree from an accredited institution
A minimum GPA of around 3.0 on a 4.0 scale
A completed application
Letters of recommendation
GRE scores
Coursework for Master's in Education Programs
Classes differ from program to program, but most master's in education programs will include instruction about educational policy, school and community partnerships, classroom management, theories of teaching and learning, and educational leadership.
You might take such courses as:
Curriculum design and development: This coursework will teach you how to create, organize, and deliver the appropriate educational materials and coursework.
Educational leadership: Many master's programs will include this class to help you understand the financial, legal, and ethical concerns in education. This course may also help you know how to support newer teachers and lead professional development sessions when needed.
Philosophy of education: This involves broad coursework that deals with philosophical and conceptual ideas like the aims, goals, methods, themes, and forms of learning.
Principles of teaching: This subject matter deals with foundational classroom ideas such as communicating expectations, encouraging student/teacher contact, and developing cooperation between students.
School law for educators: This kind of coursework explores the legal issues surrounding and governing the field of education, many of which vary from state to state.
Your coursework will also vary based on any concentration you've chosen for your master's degree in education. Degrees focusing on education administration may include courses about research methods for educational leaders, teacher development, and school improvement. Special education programs, on the other hand, will focus on laws and practices regarding working with special needs populations. Career-switchers entering the field for the first time may need to take some foundational undergraduate coursework and engage in student teaching; speak to your chosen institution about these details.
As you search for programs, you should make sure that the school is accredited by a national or regional accrediting body. Earning a master's degree in education from a school that is not accredited may prevent you from getting licensed. Accreditation is also a crucial factor for federal financial aid eligibility.
How Many Years Is a Master's Degree in Education?
How long a master's in education program takes depends on several factors, including how many credit hours you take each semester, which subject(s) you might be specializing in, and if you already have a foundational education degree. Many master's education programs fall within 25 to 45 total credit hours. Full-time students will typically take about two years to complete a program, while part-time students can take from three to four years. Some universities offer online master's degree programs that can be completed in as few as 12 to 18 months.
Can I Earn My Master's in Education Online?
Absolutely! More and more colleges and universities are turning to online degree programs to reach students who need or prefer the flexibility of taking classes on their computers. Especially if you're already a teacher or in another career of any sort, having the ability to schedule classes around your work schedule—and avoid commuting to them—can be a huge benefit of earning a master's degree online.  
Online master's degrees in education are as respected as those taken on campus and meet the same standards as on-campus master's degrees. Your professors will be of the same caliber, and the learning management system used by your institution will allow you to communicate with your instructor and peers at the same rate—if not more—than you would on campus.
Online learning comes with many benefits, including:
Unrivaled flexibility and convenience: You can maintain your work/school/life balance while working towards your master's degree in education.
No commute: This saves you both time and money!
Control over your learning experience: You have the option to take longer to complete your program, which is helpful if you're already working. Conversely, you may find an accelerated online program that allows you to earn your degree in as little as 12 to 18 months if you have the time and the drive to finish early.
Just be aware that an online master's in education is not somehow easier than a traditional campus-centered degree. In fact, some people who learn best through peer-to-peer discussion and group work may find that an online degree isn't the best choice for them. You will also have to be vigilant about structuring your time and minimizing distractions, which can sometimes be difficult when you're setting your own schedule and work environment.
Cost of Getting a Master's Degree in Education
Whether you're looking at an on-campus or online master's in education, the cost of a master's degree varies by school, program, and location. According to the National Center for Education Statistics, the average annual graduate school tuition for 2017-2018 was $11,926 for public and $25,442 for private institutions. Keep in mind, however, that the up-front cost is likely to pay dividends in the long run—an educator with a master's degree can almost always command a higher salary than one without.
How much does an online Master of Education cost? You might think that removing the overhead costs of classroom space and upkeep might significantly lower your costs—and for some programs, you would be right. However, most online master's in education degrees are only slightly cheaper than traditional degree programs (if they're cheaper at all). U.S. News estimates that online semester credits cost from $300-700 per credit, with a total average online tuition cost falling between $9,000 and $25,000… on par with many on-campus degrees.
Don't be discouraged if the cost of a master's degree seems out of your reach at first. There are many options for financial aid for education students and scholarships for education majors that can help ease your financial burden. In some cases, cities, states, or school districts will subsidize or even pay for your education if you're pursuing a career in a high-need field like English as a second language or special education.
Find the Right Degree Program for You
So—is a master's degree in education worth it? Absolutely. A master's in education can spur your career to new heights and give you access to the most advanced teaching schools that will enrich your students' lives. And on top of that, you'll set yourself up for a stronger financial future, earning a well-deserved pay raise along with the respect of your students and your peers.
The variety of types of master's in education programs available means there's one out there that meets your goals, budget, and learning style. Accessing a local accredited program is as easy as the click of a button—find a master's program near you today!
Meet the Expert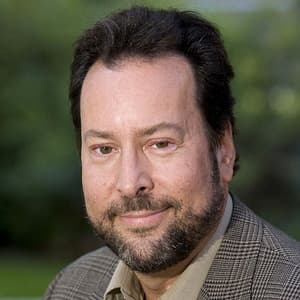 Gregg Feistman
Gregg Feistman is the assistant chair for public relations and an associate professor of practice in the Department of Advertising and Public Relations in the Klein College of Media and Communication at Temple University. Feistman, who earned his master's degree online through Marist College, directs the public relations major and teaches courses both at the undergraduate and graduate levels.
<!- mfunc feat_school ->

Featured Programs:

Sponsored School(s)

<!- /mfunc feat_school ->